Whether you've got a luxury African safari planned for the future or if you're looking to get out into nature a little closer to home, what you wear makes a difference. The glamour of Africa and the outdoors can quickly lose its allure in the face of sunburn, insect bites, and blisters – and clever products can help to circumvent this. Prepare for blissful summer excursions, exciting adventure travels, and your next game drive in Africa by looking to the world of safari for guidance.
From local walking trails to lazy hours of river fishing, these are ten reasons why safari clothes and gear make the best outdoor gear.
It's tested in Africa to be tough
As anyone who has been to Africa will know, the continent can present some pretty unique travel conditions. It can be very hot and dusty, with malaria and ticks a worry you tuck away in the back of your mind. This gives clothing and accessories made for Africa a unique suitability to most outdoor conditions.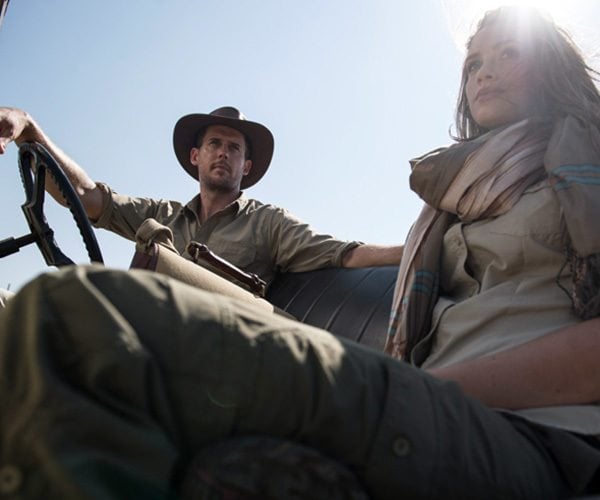 The lightweight technical clothing used for safari is sure to serve its purpose as you sweat on your next hike along a national trail. The bag made to get squashed into the hold of a small charter plane on the way to remote safari lodges will perform exceptionally well in the boot of your Volvo for a mini-break.
Fun in the sun protection
Sunburn can be extremely uncomfortable – and it can have long-term effects on the skin. When one imagines Africa, it is usually bathed in bright sunlight. Whether you are basking in equatorial heat or exploring a fell in veiled sunlight, sun protection should factor in your thinking – and the rules that apply to safari apply to the outdoors in general too.
Technical safari and outdoor clothing usually feature built-in sun protection properties. Make the most of it by wearing long-sleeved shirts and rolling the sleeves up and down to suit your preference and the conditions. And, of course, don't forget the sunscreen and a wide-brimmed hat.
Adventure is a sweaty business
Moisture control is an important feature for outdoors, adventure travel, and safari. Whether you are travelling in hot conditions or exerting yourself as you explore outdoors, your clothing should wick moisture away from your skin to keep you dry and comfortable – and also to keep you cool.
The make-up of moisture wicking technical clothing also gives it the ability to dry quickly and release wrinkles fast – something every traveller will love. A warning here, however: many anti-insect clothing brands on the market compromise moisture wicking in treating their fabrics and so it is worth looking into this before you buy.
Beat the bugs
If you are travelling to enjoy natural landscapes, there's little better than getting out in nature, but insects can be a real pest. The last thing you want is to get to your destination only to find out that the insect repellent you have bought doesn't actually work while a cloud of midges circles your head and mosquitoes bite your ankles. That's why you need to look to which insect repellent is used to keep insects at bay in places like Africa and Australia.
Apart from an effective insect repellent, you can also let your clothing do some of the work. Anti-insect clothing is another way to deter insects and reduce bites – and anti-insect clothing which has been tried and trusted to work in Africa sets the benchmark in terms of performance.
Universal rules of layering apply
No matter where your outdoor pursuits take you, layering is an effective way to dress in Africa, as well as days on the trail or on the river. The premise is simple: dress warmly for the chill of early mornings and evenings and add or remove layers as the day progresses and to suit conditions.
Lightweight, compact outer layers are a must – jackets and fleeces designed for the outdoors, but which are light enough to carry with you in your day pack without taking up too much space.
Outdoor accessories: the full complement of comfort
If you love walking, some accessories could come in handy to keep you comfortable on your feet for longer – and this applies to multi-day walking safaris and day walks in equal measure. Things like gaiters (a cover for your shoes and trousers) are an essential for many outdoorsmen and women for keeping debris out of shoes and dew at bay, as well as insects off ankles.
Double-layered socks can prevent crippling blisters and keep you on the move. A good hydration pack is a great way to carry your water without you on the trail.
Binoculars for the best view
Arguably the number one safari essential, a pair of high-quality binoculars will enrich any outdoor experience. From taking in the scenery to active birdwatching, this is the way to see the world in enhanced detail. It is worth investing in quality here. The more you enjoy using your binoculars, the more the clarity and performance of your optics will matter to you.
Not willing to take the plunge and buy your own? There are rental options available, so you can take the best binoculars along on weekend retreats, weeklong holidays, and safari and adventure travels.
Bags made to take a beating
Safari is synonymous with soft, strong bags – from bug duffels to stylish shoulder bags. The bag you take on safari needs to take a beating. It's going to be jammed into the crammed hold of small planes and bump along dirt roads to safari lodges.
In the case of shoulder bags, they will accompany you on game drives and bush walks, while looking stylish around camp. Safari bags big and small are made to withstand the travel rigors of Africa – and look good at the same time. This makes a luxury safari bag well adapted to the outdoor, business, and leisure traveller.
Head to toe safari style
On safari, the tendency is to wear closed shoes in case of insects and snakes and to always have comfortable walking shoes handy. Walking in the bush in Africa is a top recommendation of things to do on safari and wearing all-terrain, hardy shoes is always advisable.
This translates well into all outdoor activities – never pass on the chance to walk and always be sure that your shoes live up to the task. Oh, and when you want to put your feet up at the end of the day, a pair of sandals can be a godsend.
Safari is always in style
It helps to dress the part on safari but, no matter where your adventures take you, investing in the technologies and designs of safari apparel means you will always be in style. Safari is all about luxury in every setting (even unexpected, remote, and wild places).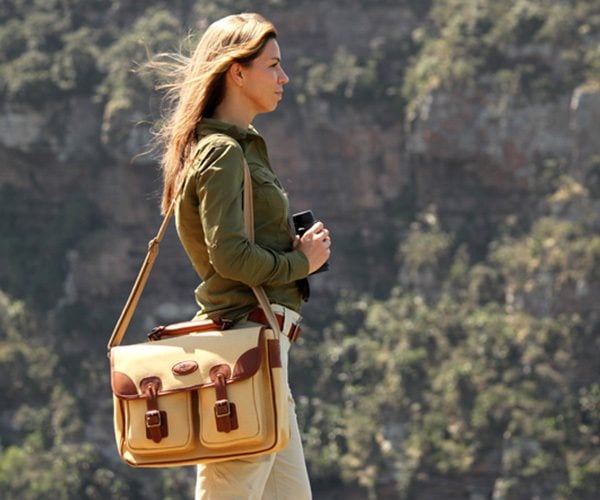 It is the meeting point of wild outdoors and elegance. This makes safari clothing and accessories abiding in their appeal. Clothing has features for the outdoors, but it also has classic styling for the discerning outdoorsman and woman. Luggage collections are made from safari-grade materials which are rugged yet undeniably luxurious. Everywhere you go, safari is always in style.
Steve Adams is Founder of The Safari Store. The Safari Store are providers of specialist safari and outdoor clothing, luggage and accessories that have been expedition tested to perform in even extreme African conditions.
If you would like to be a guest blogger on A Luxury Travel Blog in order to raise your profile, please contact us.