The Caribbean is one of the most popular charter destinations in the world. Its fantastic climate that allows you to travel throughout the year to enjoy its paradisiacal coves that offer privacy, comfort and a large cast of exclusive beach clubs are the main arguments for renting luxury yachts in the Caribbean islands.
If you are thinking of making an exotic vacation in the Caribbean aboard a yacht, we offer you the ten best destinations to enjoy with all kinds of luxury:
Belize
Belize is the ideal charter for explorers. It has more than 200 islands to explore with its luxury yacht and enjoy them from a privileged position. Ambergris Creek and Moho Creek are two of the most recommended among the hundreds of islands.
Likewise, lovers of fishing will find multiple locations that are ideal for fishing in total comfort from their boat, or through the auxiliary boat of their yacht.
Saint Martin
The island of Saint Martin offers different cultures. One half of the island is French while the other half is Dutch. With its capital in Phillipsburg, it is a tax free island so it is ideal for shopping after enjoying its beautiful coves such as Anse de Colombier.
Grande Case is known as the gastronomic capital of the Caribbean where you will find different exclusive restaurants where you can enjoy a nice dinner.
Bimini Islands
The Bimini Islands are ideal to satisfy all the needs of clients. Made up of three islands in the Bahamas, each one provides different services and attractions. Privacy is guaranteed to relax and sunbathe.
The crystal clear waters of Bimini Islands invite you to take a dip and explore the depths by snorkeling and diving. Like Es Vedrá on the island of Ibiza, it is believed that this location was the destination of the Atlantean civilization and provides a special energy.
One of the most recommended excursions is to "The Healing Hole". This freshwater lake, which is only accessible by dinghy, has mineral properties such as sulfur or lithium for those who bathe in it.
British Virgin Islands
The British Virgin Islands are considered one of the yacht capitals of the world in the Caribbean. Its paradisiacal beaches offer numerous caves to explore with the tender boat. Inside are shallow waters ideal for snorkeling and discovering the Caribbean fauna.
Tranquility reigns in these waters thanks to the Francis Drake canal. In the cove of Jost Van Dyke White is the exclusive Soggy Dollar Bar where they serve their famous cocktail that mixes Pusser rum, coconut cream, orange juice and nutmeg.
Caty Cay Island
Caty Cay Island is considered the main entry point to the Bahamas. An island where privacy and intimacy reign from your luxury yacht to enjoy the views with a good meal prepared by your personal chef. Taking a bath provides total comfort, with shallow sandy coves.
Your privacy also allows you to enjoy a good cocktail or dinner in the exclusive nautical restaurant, located on the beach, while watching the spectacular Caribbean sunsets.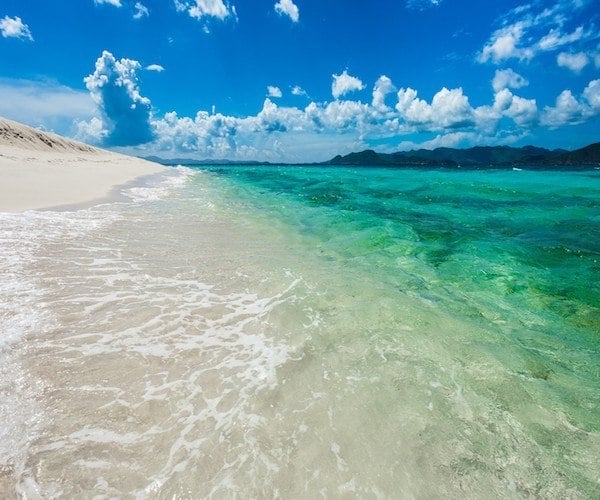 Leeward Islands
Located 90 miles east of the Bahamas, the Leeward Islands offer comfort and lots of history to all its visitors. European colonial islands in the 18th century, this set of islands is ideal for those who love to discover coves. One of the busiest routes is formed by the road that goes from Saint Martin to Saint Barth passing through Anguilla.
Anchor your yacht in Colombier, on the glamorous island of St. Barth, and enjoy a good swim and a relaxing day on your yacht sunbathing. Another major attraction of the Leeward Islands is the vibrant Creole Market in Marigol, the capital of the island of St. Martin.
Guadalupe Island
Guadalupe Island has an important French influence because it was an old Gallic colony several centuries ago. However, it is the perfect definition of a Caribbean island. Anchoring on the island of Gosier and Marie-Galante will allow you to enjoy complete privacy to sunbathe, relax and take a bath.
History lovers should anchor at Las Saintes to enjoy a good day on the high seas, before visiting the Fort of Napoleon in the afternoon. In Porstmouth and Dominica, on the other hand, you will find an extraordinary itinerary that will allow you to discover the Indian Riviera.
Saint Vincent and Grenadines
Saint Vincent and Grenadines offers numerous points to anchor your yacht and enjoy this volcanic and tropical paradise in the Caribbean. This set of islands combines excursions with numerous water activities.
Enjoy the seabed using the snorkeling and diving equipment at Tobago Cays Marine Park, where you can also practice water sports such as wakeboarding or paddle surfing. You can also disembark and discover Saint Vincent and Grenadines from above by visiting the La Soufriere volcano on the spectacular Bequia.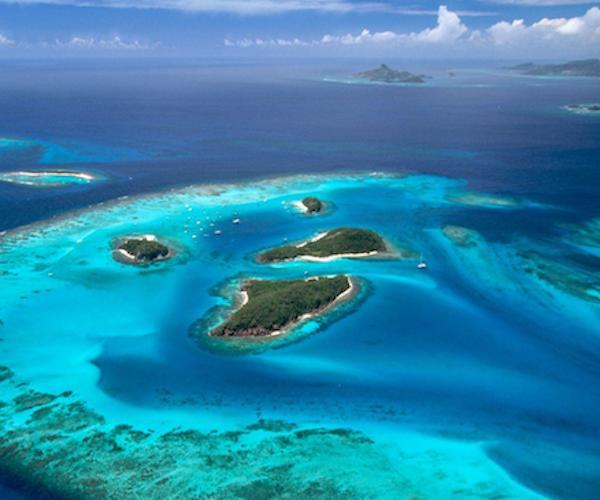 Puerto Rico
Puerto Rico, one of the Spanish Virgin Islands, has an ideal location for luxury yacht charter. Link between the United States and numerous Caribbean islands such as the British Virgin Islands, in this country you will find numerous islands and coves to discover.
Isla Palomino, Culebra and Vieques are ideal for practicing water sports, relaxing, sunbathing and admiring the wonderful sunset that the Caribbean is capable of hiding.
Carmen Caballero is Founder of Exotik Traveler. Exotik Traveler is a luxury travel design and consultancy firm which creates unique experiences for luxury travelers, tailored to their needs.
If you would like to be a guest blogger on A Luxury Travel Blog in order to raise your profile, please contact us.