At the time of writing this, it is needless to say that travel plans have been put on the backburner. As the COVID-19 virus has impacted life in every way, we should now prioritise health above all else. However, with most of us having more time on our hands than ever, we think using it to plan a future trip is a good use of time. Therefore, with Barcelona being one of the most popular tourist destinations, there are so many places to plan for a future trip. This article will look to share all you can see and do in the mountains of La Molina. Situated a train ride away from central Barcelona, it is a great way to spend a Winter or Summer trip to Barcelona. Find out more here; in the meantime, stay safe and stay positive – we'll get through this!
La Molina is one of the main attractions that Catalonia has on offer. Being located on the border with France, on the Pyrenees, it is only a short distance from Barcelona, accessible from the city centre by train and coach, but more on that later. It is most commonly known for its snow capped mountains and popular ski resort. However, in the summer months, this mountain range offers a whole host of activities that people of all ages and abilities can enjoy. Come and explore La Molina, a summer and winter paradise in Catalonia!
History of La Molina
This area has been inhabited for hundreds of years, with people adapting to its brisk winters and boiling summers, and with locals being known to have started skiing back in 1908, with less than conventional equipment and clothing. Known as the oldest ski resort in Spain, La Molina benefitted massively from the arrival of trains in 1922, as many ski lovers were able to come and enjoy their love of the slopes. Following this, La Molina saw its first resort accommodation be built in 1925; the CEC Chalet. Some years later, it installed Spain's first ski lift in February 1943. From then up until 1954, the resort made continual progression up the mountain, making more ski-able runs as they went. With the amazing Niu de l'Àliga mountain refuge, which offers a place to sleep, as well as restaurants and amazing views all year round. A place that is frequented by avid skiers in the winter months, and keen cyclists and hikers in the summer.
The popularity of La Molina has grown in the years that follow, with the modern day resort enjoyed by thousands of people every day. Some argue that the resort was protected and able to become a popular resort in Europe on the back of a change of management in the 1980s. Back in those days, the resort was gradually acquired by the Government of Catalonia Railways (FGC) which still runs it today, giving people discounted travel when buying a ski pass or other activities to do at La Molina. This smart model has proved to be popular as it gives people an affordable way to enjoy the resort all year round. In addition to this, the FCG has been behind modernising the resort, with artificial snow cannons, more cable connections all over the region and ensuring all equipment of the resort is of high quality. Ensuring La Molina's popularity for many years to come.
Summer in La Molina
As you can imagine, there are plenty of ski related activities to get stuck into at La Molina in winter. However, as Spring comes and melts away the snow, people come in their numbers to enjoy La Molina. Now, we'll have a look at some of the most popular Summer activities at La Molina on offer when the sun is shining.
Mountain biking: The most popular activity to do here is mountain biking. With some 13 tracks to enjoy, you can either bring your own equipment or rent some here. As you descend from heights of some 2,400 metres above sea level, you can find a freestyle zone and woodpark and practice your tricks. People usually buy a seasonal pass, but there is also the option of daily passes if you fancy a day trip away from Barcelona.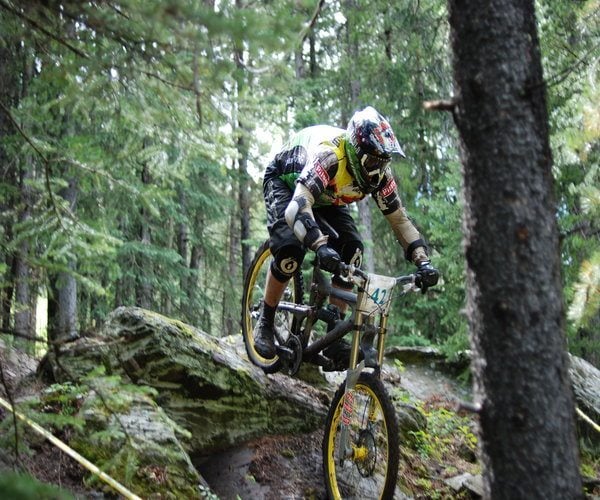 Nordic Walking: This is ideal for hikers and ramblers alike. Get your sticks and set off for a walk around the resort. You'll be able to take in the breathtaking views. This is a great way to stay fit during a holiday in Barcelona. Being available for small to large groups. With prices varying from €15-€45. Your price depends on the hours you want to spend walking and number of people.
Family activities: From night walks, to climbing and cycling, La Molina offers a range of package activities for families and other groups to book onto. From 4 hours to 2 days, their programmes are flexible. They offer a whole host of activities to keep you and the kids busy.
La Molina wildlife interpretation park: At €1.00 for entry, the cheapest activity to enjoy during summer at La Molina can be found in its woodland. Ideal for kids and younger nature enthusiasts, people of all ages come to learn about the wildlife in this part of Catalonia. With cutouts of these animals for kids to enjoy. It is a great way to spend an afternoon in La Molina. 
Winter in La Molina
When the snow falls on La Molina, this winter wonderland captures the imagination of many. With plenty of snowfall from November until the end of February, there are many Winter activities at La Molina for you to enjoy. Let's take a look at some of the most popular ones.
Skiing: It goes without saying that skiing is the most common past time of those that go to La Molina in winter. With ski passes allowing you to enjoy the slopes anytime throughout the season, it is a popular choice with locals from Barcelona and the surrounding area. As for tourists, there are offers to get a ski pass and train ticket from around €45 euros. Giving you the best way to make a memory in Barcelona.
Ski Mobiles: One of the most exhilarating winter activities at La Molina has to be this activity. With prices starting at €25, you can learn to ride. Then you'll be ready to follow their instructor as they take you around the snowy mountain. You will leave La Molina with a new skill and a different way to see this wonderful resort.
Ski Rackets: Not a massive fan of skiing but still wanting to trek around in the snow? You're in luck! As you can rent ski rackets and wander around at 2,400 metres above sea level. These are available to all ages and give another great way to enjoy the amazing views on offer. You can see the sights that overlook the resort and surrounding mountains.
Adventure Park: Lastly, another memorable activity you can get stuck into at La Molina is their adventure park. Up in the trees of La Molina, lies a network of rope climbing circuits and zipwires. With 6 circuits to choose from, kids above the age of 3 can embrace this part of La Molina life. Prices start from €14 and give a great way to be active in a different way at the resort. This activity is open in the summer months for you and families to enjoy with or without snow.
How to get to La Molina from Barcelona
Now you know all there is on offer at La Molina, let us see how to get here from Barcelona. As you trade the beach for the mountains.
Bus: The Salagés Bus Company runs the Skibus pass. This gives you a round-trip bus ticket with ski pass and accident insurance. The bus runs to and from Barcelona with several stops. It makes for an ideal option as prices start from €26.50.
Train: Alternatively, there is the train service that frequently runs from Plaza Catalunya. The R3 train, runs to La Molina frequently everyday. There is the Skitren pass that you can purchase online or from the ticket machines at the train stations. This gives you a round trip train ride and ski pass from around €45 euros.
Sandra Roig is Marketing Director at AB Apartment Barcelona. AB Apartment Barcelona is an apartment rental agency offering over one thousand short and long term apartments across Barcelona.
If you would like to be a guest blogger on A Luxury Travel Blog in order to raise your profile, please contact us.