By
Christopher Hill
on Jul 01, 2020 in
Barbados
,
Belize
,
Caribbean
,
Central America
,
Dominican Republic
,
Mexico
,
North America
,
Regions
,
Saint Lucia
,
USA
The EU has just announced that US citizens cannot yet enter Europe, so where can Americans travel this Summer?
Here are some locations currently (or soon to be) accepting Americans, along with ideas for how to make a luxury trip there meaningful and fulfilling:
1. Mexico
*Important Note: The reopening of tourism activities is dependent on the approval of the Mexico federal government. Be sure to check with local and state authorities before traveling. 
The tourism hotspots of Cancun and Playa Del Carmen have officially reopened to tourists.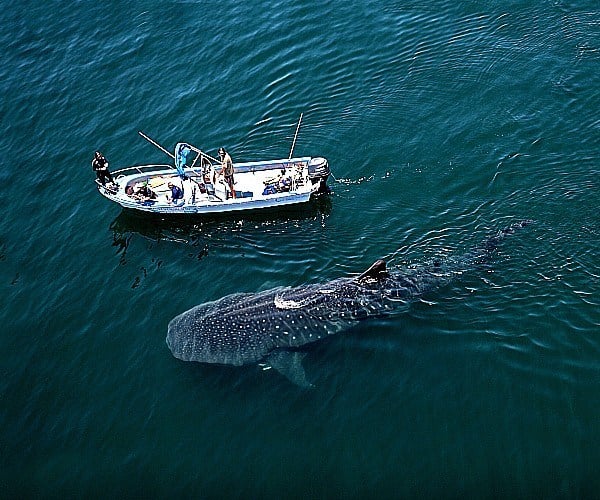 There doesn't appear to be a mandatory quarantine once you arrive in Mexico and don't display possible coronavirus symptoms. However, you can anticipate a temperature screening and personal interview upon arrival. Traveling while symptomatic may require you to self-quarantine or return to the United States.
In Cancun, you can help renovate a classroom, sort donated clothing and food, or provide medical care if you are suitably qualified.
Do note that Mexico is not Covid-19 free; in fact, it has one of the highest infection rates at present.
2. St Lucia
*Important Note: The reopening of tourism activities is dependent on the approval of the Saint Lucia federal government. Be sure to check with local and state authorities before traveling. 
US citizens are required to bring a negative COVID test, taken no longer than 48 hours before departure in order to board their flight to Saint Lucia.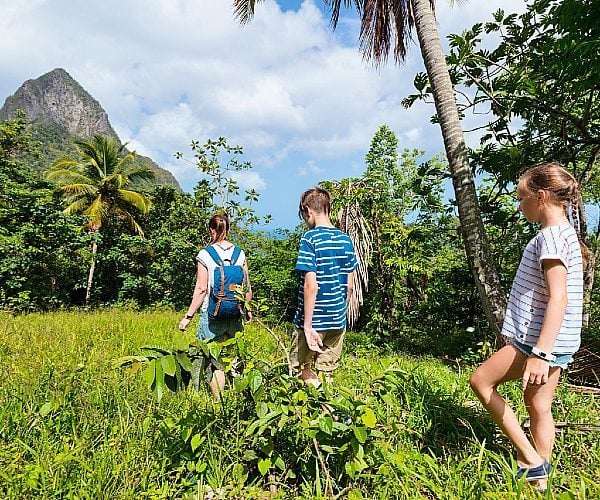 Dominic Fedee, the destination's minister of tourism said "COVID-19 has kept us apart for too long. What a devastating few months we've had as a destination and as travelers," Fedee said in a video message. "But there is good news – we are getting ready to host you again. Our people, our beaches, and our mountains await you in all of their splendor. Now, the way we used to vibe will change just a little bit [with] responsible tourism [and] heightened protocols. There's still going to be plenty of fun in the sun."
On a trip to St Lucia, you can make a difference by assisting at a remedial reading program and helping with homework in the library after-school, and provide mentoring and support to disadvantaged youth.
3. Dominican Republic
As of today, U.S. tourists can travel to the Dominican Republic.
At this time no requirement for tests has been announced.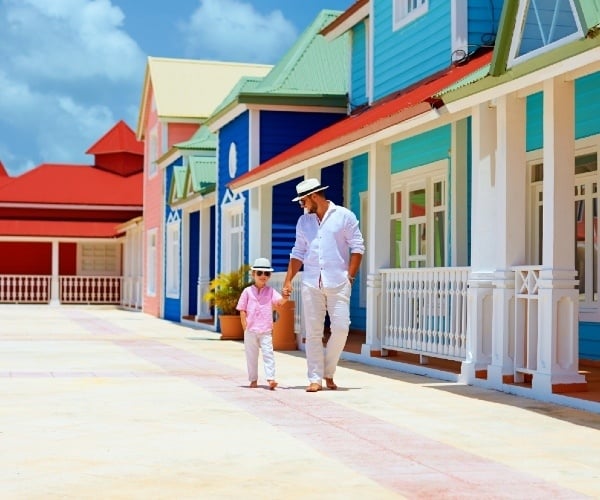 Miami, Atlanta, New York, Dallas, Fort Lauderdale, Boston, Charlotte, and Miami all show direct flights in July and August and will increase throughout the year.
Here's how you can be the change:
House building (we get most of the work done before our clients arrive, leaving the client to do the finishing touches and hand over to the family)
Renovating a school in need of repair
Team building rafting and treasure hunt, then donate food items to families in need
Renovating a basketball court
Baseball coaching, game with the youth, and donate baseball equipment to them at the end
Building bikes for children in need and hand them over to them
4. Barbados
Beautiful Barbados is reopening for American tourists on July 12th, 2020.
Travelers from the United States are considered 'high-risk', so you will need to bring a negative-PCR test no older than 72 hours before departure.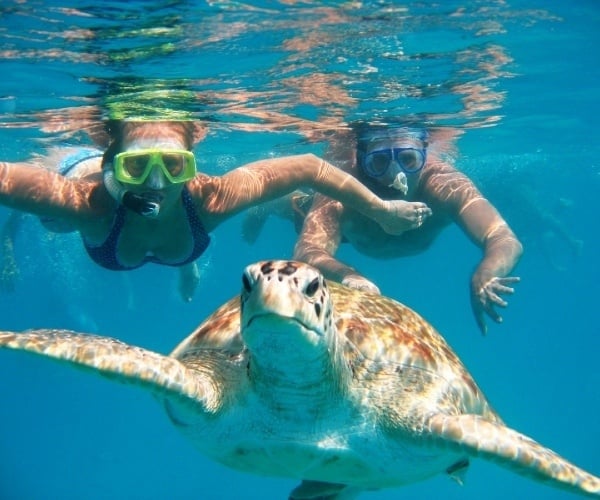 Direct flights resuming from the USA–
New York on JetBlue starting July 25
Miami on American starting Aug 5
Charlotte on American starting Aug 5
Animal lovers can help at a dog rescue center: socialize the dogs, exercise them, and help keep their enclosures clean and habitable.
5. Belize
The Belize City International Airport is officially reopening August 15th and to ensure the safety of all travelers and citizens, hotels have implemented enhanced health standards and protocols following the latest CDC guidelines.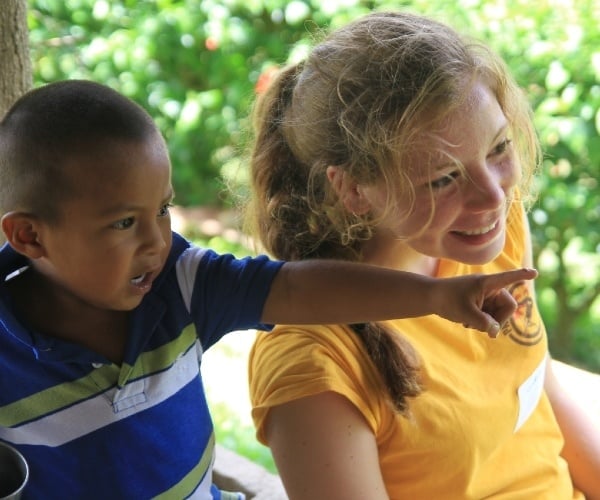 Belize has had one of the lowest COVID-19 counts in the world making it a good choice to visit this summer (though do be aware of the hurricane season, which normally runs until October).
Many hotels have also implemented an ultra-flexible cancellation policy that allows for fully refundable cancellations up to one week prior to scheduled arrival dates, thus giving you more confidence in traveling.
And while you are there, make your trip meaningful by installing eco-friendly stoves for Mayan families in villages in Southern Belize.
These stoves are fantastic in that :
they reduce the incidents of burns as the open flame is replaced with an enclosed stove;
respiratory problems such as asthma from smoke inhalation are much diminished by installing a chimney; and
they are much more energy-efficient, so are better for the environment.
6. USA
The obvious option! My advice is to head to the more remote parts of this beguiling country, such as Alaska, Utah, Wyoming, and Colorado, where superb accommodation such as Ultima Thule, Amangiri, and Amangani awaits.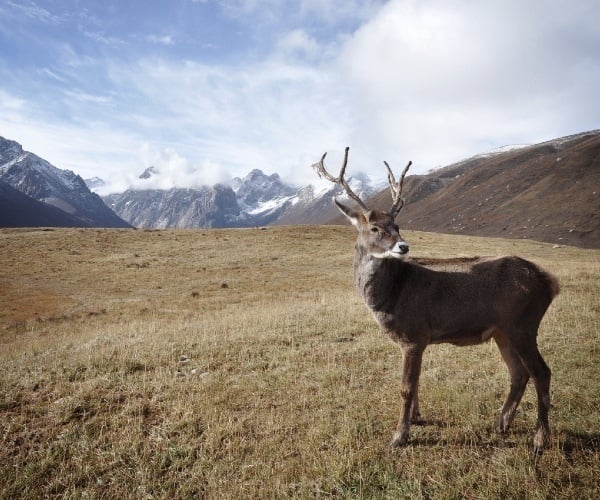 The above is not official, and is subject to change at any time, and the good news is that there are still some places you can travel to in and from the US!
Christopher Hill is Founder and CEO at Hands Up Holidays. Hands Up Holidays is an award-winning travel company specialising in tailor-made luxury family trips that combine sightseeing with hands-on service projects.
If you would like to be a guest blogger on A Luxury Travel Blog in order to raise your profile, please contact us.