The end of 2020 is on the horizon but there's time to celebrate the end of a truly unusual year with plenty of pampering with family and friends this winter on a luxury yacht charter in the Caribbean. Celebrate Thanksgiving on a pink sand beach in Barbuda, do some duty-free last-minute shopping in the US Virgin Islands, have a White Christmas at The Baths in the British Virgin Islands, or ring in the New Year with fireworks and starry night skies in St. Barths.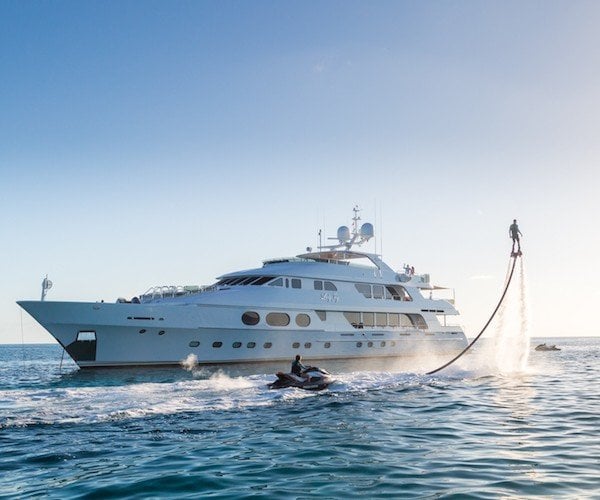 A luxury yacht is one of the best ways to visit several destinations as you unwind in complete comfort with plenty of amenities to entertain you throughout the trip. The highly skilled crew will keep younger guests entertained while the adults savour some much-needed rest and some crews also have beauty therapists, massage therapists, yoga instructors and Dive Masters for a truly unforgettable holiday, honeymoon or another special occasion. Here are four top-quality destinations to consider in the Caribbean and a more in-depth look at what they have to offer.
Antigua and Barbuda
Antigua has a year's worth of beaches to choose from, but there's much more than 365 sandy shores to tempt you onto the island: April hosts the Antigua Classic Yacht Regatta and the Antigua Sailing Week for action-packed afternoons to watch from your sundeck Jacuzzi. Instead, get your feet moving on a tour of St. Johns, where there is a working Edwardian Docks that has UNESCO World Heritage Status, the 18th Century Fort James, the stately St. John's Cathedral and the Heritage Quay shopping district for some indulgences or last-minute presents during your charter.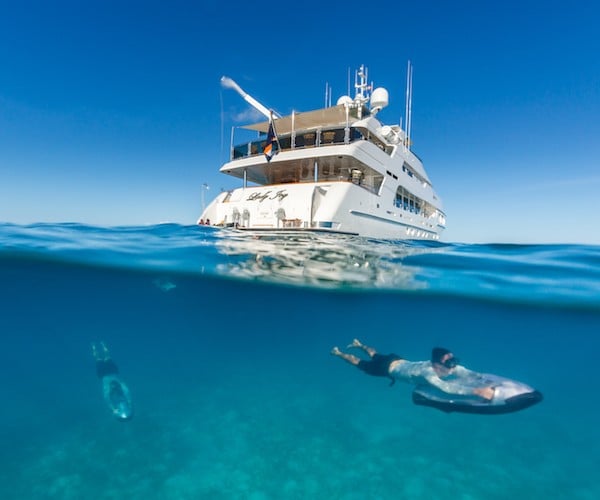 Barbuda by contrast is sparsely populated and dominated by natural beauty. It's simple to sail off to the distant beaches and have the place all to yourselves for beach-side barbeques, games and parties, or romantic meals at sunset by candlelight. The glassy waters will tempt you in for a paddle and it won't be long until you're yearning to snorkel over the reefs and watch their colourful inhabitants interact. Before you leave Barbuda, be sure to visit the nature reserve for some incredible photo opportunities to capture the majestic frigate bird in action.
St. Barths
This island is known for its impressive social calendar with several regattas in the first half of each year, the most famous of which is the St. Barth's Bucket. The dress code is smart casual as you mingle with other yachties amongst the bars, restaurants and clubs along the harbour, and there are several boutiques for a wardrobe update during your travels. More than just a social hub, St. Barths has fantastic island trails for hiking and biking with scenic views and wildlife to spot along the way. Colombier Beach to the north-west is considered one of the best beaches and anchorages on the island – a great anchorage to spend the night under unpolluted skies to wake up to the sounds of nature and a golden sand beach.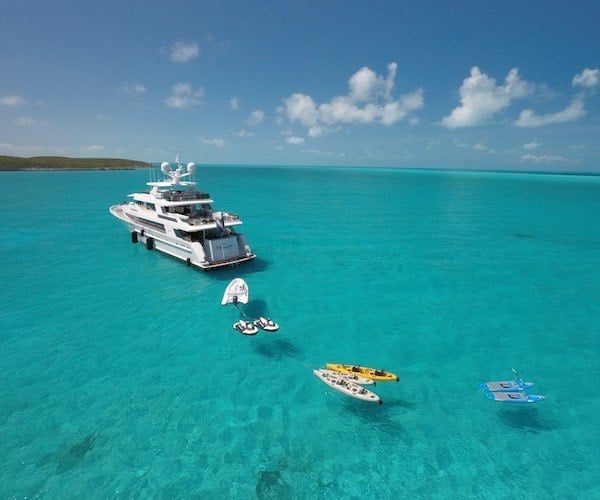 Arrive in style to St. Barths aboard luxury yacht FAR NIENTE, designed for 10 guests accommodated in five en-suite cabins, who will spend each and every day relishing spacious outdoor areas and refreshing air-conditioned interiors providing elegant yet laid-back charm. There is a massive selection of water toys and a barbeque beach setup for parties at sunset or uninterrupted afternoons playing and sunbathing in the same spot.
The British Virgin Islands
This is one of the most popular charter grounds in the Caribbean because of its unspoiled natural scenery as well as its historic (and delicious) attractions such as the Callwood Rum Distillery. The baths on Virgin Gorda is a stunning destination of powdery white sands and smooth boulders lapped by turquoise waters that cannot fail to impress on a honeymoon or other special occasion.
Jost Van Dyke is the place to be when the Christmas and New Year's Eve parties kick-off, and when closing time comes around you can carry on the party back on board or cruise off to find a secluded anchorage.
Luxury yacht LADY JOY is a perfect example of a yacht suited to the winter party season, sleeping 12 guests in six en-suite cabins and furnished with amenities including a karaoke system and piano, a media room, wet bars, and spacious sunbathing areas with a Jacuzzi. She also comes with a fantastic collection of water toys which includes Scuba gear for exploring magnificent dive sites such as the RHMS RHONE.
The US Virgin Islands
The USVIs is the easiest island archipelago to visit from Miami and the Florida Keys, where the international airport provides quick and simple onward connections. Once you arrive on St. Thomas, start your charter with duty-free shopping at the incredible harbourside stores followed by a glamorous evening in the casinos or the bars and clubs before cruising off to secretive anchorages. Wake to the sounds of nature and white sandy shores for alfresco breakfast and then a laid-back morning playing on the water toys.
The whole region is excellent for snorkelling, Scuba diving, adrenaline-fuelled water sports and a whole selection of complimentary activities on land such as horse riding and zip-lining. The Virgin Islands National Park on St. John is home to breath-taking scenery both on land and under the sea, earning it the reputation as one of the best and most popular attractions. Cruise to Trunk Bay and make use of your water toys to explore along the underwater trail early in the morning before any other groups can arrive.
Further south, St. Croix and Buck Island offer a combination of historic sites, romantic beaches and amazing wildlife encounters with the impressive-looking frigate birds, red-billed tropicbirds and sooty terns. Hawksbill and leatherback turtles visit the shores, while in the water blue tang form long navy ribbons over coral reefs as rays, dolphins and sharks glide through the area. Be sure to visit Frederiksted Pier for its rich biodiversity – with an average depth of 7.6m/25ft, it's an easy drive just off the shore.
Trina Howes is a Director of CharterWorld America. CharterWorld is a luxury private yacht charter company that creates outstanding vacations with excellent yachts at amazing prices – worldwide.
If you would like to be a guest blogger on A Luxury Travel Blog in order to raise your profile, please contact us.