By
Christopher Hill
on Nov 02, 2020 in
Accommodation
,
Africa
,
Belize
,
California
,
Central America
,
Costa Rica
,
Hotels
,
Louisiana
,
Mexico
,
Morocco
,
North America
,
Peru
,
Regions
,
Resorts
,
South America
,
USA
,
Zambia
2020 has been almost universally challenging for us all, and now we are coming into the holiday season, traditionally a time of caring for those who are having it even tougher than us. I think this is even more important this year, especially for those in the developing world who, in addition to COVID-19, face complete loss of their already meagre income, and so many of whom are reliant on tourism and ancillary businesses.
There is a debate about whether it is ethical to travel right now, and I argue that it is. Unless you are at higher risk of contracting COVID-19 (you are elderly, or have a compromised immune system, for example) or are infected, your travel dollars and pounds are urgently needed, as is your hands-on help.
Here are my top recommendations for where you can make this holiday season count:
Zambia
Build a house for a widow and her children in a village near Victoria Falls, who are now battling Covid in addition to HIV. Get immersed in village life and combine this with the splendour of Victoria Falls, white-water rafting, kayaking and 'Big 5' safari in South Luangwa National Park, or neighbouring Botswana.
Stay at: Tongabezi Lodge.
Belize
Construct an energy-efficient stove for a rural Mayan family. These stoves are fantastic because:
they replace open flames, so burns are reduced;
they have a chimney to expel the smoke, so respiratory problems such as asthma are greatly lowered;
they are much more efficient, so are better for the environment.
This blends well with kayaking, nature walks, snorkelling, diving, chocolate making, and much more.
Stay at: Copal Tree Lodge.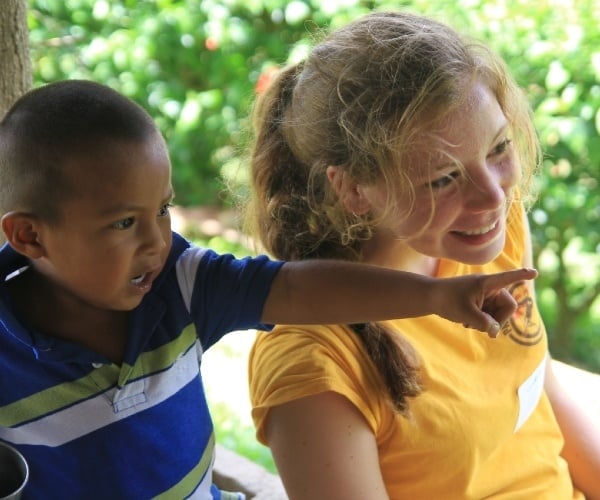 Peru
You can build a stove similar to those in Belize, or you can construct a much-needed bathroom block, to provide better hygiene for the community. Peru can be pretty wet in December, but the Inca Trail is still open (as is the luxury lodge-based Salkantay Trek), as are the trains of course, so the wonders of Machu Picchu await.
Additionally, you can explore colonial Cusco and Arequipa, take a cooking class in Lima, spot condors in Colca Canyon, or visit the floating reed villages on Lake Titicaca.
Stay at: Inkaterra Hacienda Urubamba – Sacred Valley.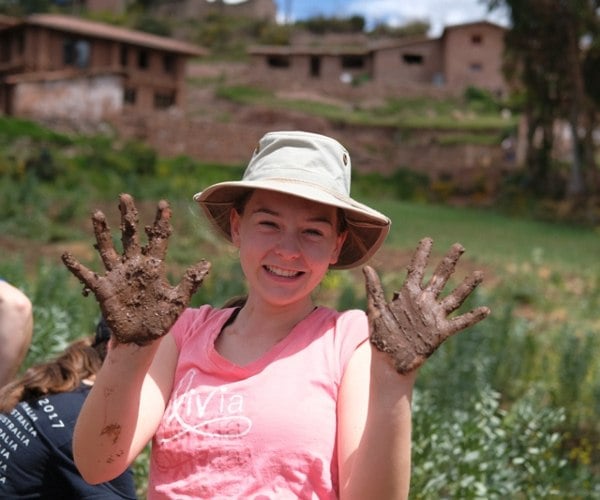 Costa Rica
Assist at a medical clinic serving Nicaraguan refugees – you can take notes during a consultation, enter patient data, help dispense medicines in the pharmacy, and help make patients feel comfortable.
Another great way for families to make a difference is helping at a  rescue center for injured, orphaned or illegally traded animals: prepare meals for monkeys, cleaning parrot enclosures, introduce new sloths to their new living quarters, and assist the resident vet on his rounds.
Combine these with white water rafting, hiking around a volcano, relaxing in hot springs, spotting wildlife in one of the many national parks, snorkelling, kayaking, or simply enjoying some beach time.
Stay at: Nayara Tented Camp.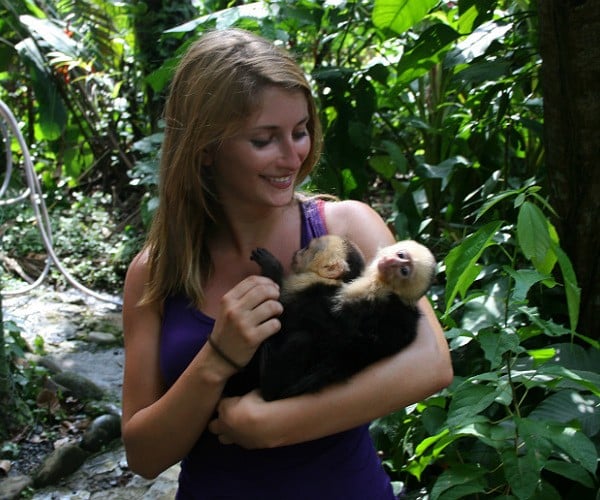 Help install solar panels on the homes of low-income families, enabling them to have electricity in their homes.
Morocco has so much to offer, such as the fascinating cities of Marrakech and Fes, the soaring Atlas Mountains, the beguiling Sahara Desert, colourful Chefchaouen, and enchanting seaside towns like Essaouira.
Stay at: Amanjena.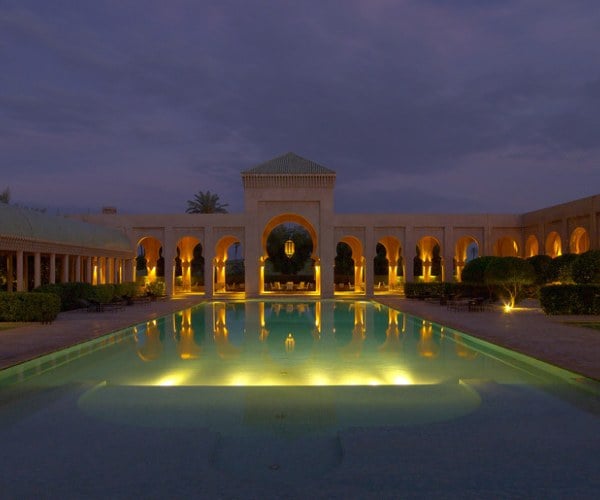 You can renovate a home damaged by hurricane in New Orleans in order to make it liveable again for a family, or head to California and help at a soup kitchen in San Francisco. Your trip is tailored to your personal preferences, but highlights of this vast country include the National Parks such as Yellowstone (it is sublime in the winter), Yosemite, Arches, and Bryce Canyon.
Stay at: Cavallo Point
Mexico
Make a difference this Holiday Season in Cancun: play, draw, and practice English with the children in a day-care centre; prepare and serve lunch for the elderly, or sort out donated food and clothing. Finish up by exploring Chitzen Itza, Tulum, Islas Mujeres, or try your hand at Mexican cooking or relaxing by the beach.
Stay at: Banyan Tree Mayakoba.
All of these destinations are currently open to visitors from the UK and US, but this may change at any time.
Make this holiday season even more meaningful than ever.
Christopher Hill is Founder and CEO at Hands Up Holidays. Hands Up Holidays is an award-winning travel company specialising in tailor-made luxury family trips that combine sightseeing with hands-on service projects.
If you would like to be a guest blogger on A Luxury Travel Blog in order to raise your profile, please contact us.