Despite news of vaccines and a changing political environment, I think it's safe to say that the COVID-19 virus won't be fully eradicated any time soon. Not in the first half of 2021 anyway. However, that doesn't mean that travel and 'life' can't take on a semblance of normality as countries and borders get to grips with containing the spread.
Iceland is one of the few countries in Europe not reporting a continued increase in case numbers. We had a slight spike the past few weeks but that has been largely contained. In fact, the Chief Epidemiologist is expecting domestic restrictions to be loosened as early as the 19th of November. With strict double testing on the borders and a (temporary) 5 day quarantine procedure I'm confident this recovery will continue into the New Year.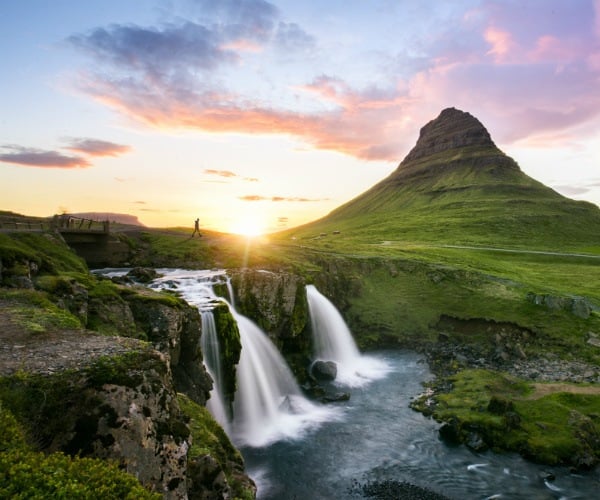 So with a bit of luck, and a lot of effort, Iceland may well be considered one of the few safe locations to travel to in 2021. Add in vast open spaces, low population density, and respectful locals and you would be forgiven for forgetting the virus altogether for a few peaceful days.
This month's post will focus on some of my favourite places that allow for social distancing. I'll focus on summer fun since, sadly, this may be the earlies many of you would consider travelling. Understandable of course.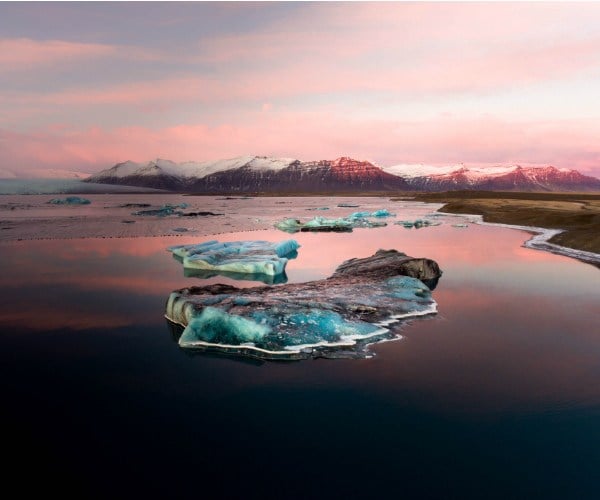 Top 3 places to social distance in Iceland in 2021
There are uncountable locations in Iceland that you can social distance in. Thankfully, A Luxury Travel Blog has allowed me to share many of my favourites with you over the past year, long may it continue. But this month's post will focus on those which will continue to allow social distancing, even if hordes of tourists start to flood in when the borders ultimately reopen. Though this is unlikely to happen, I know that many of you will want the reassurance all the same. Again, understandable.
1. The volcanic Westman Islands
I could honestly stop the list right here since this tiny isolated island on the south of Iceland encapsulates social distance adventure so perfectly.
Firstly, let me describe why this is one of my favourite places in Iceland before I discuss the social distancing aspect. The Volcanic Westman Islands are a collection of volcanically islands in the south of Iceland. Although active, the last eruption was in 1973. This eruption was devastating for the island, adding an extra 20% of land from lava flow and destroying over 300 homes. Thankfully, the locals, well versed in volcanic activity following the eruption in 1964 that created a new island off the coast, Surtsey, were quick to act. As the lava slowly flowed towards the main streets of the only inhabited island, Heimaey, they continuously sprayed vast amounts of sea water onto the lava creating a natural barrier of rock (cooled lava) and forcing the remaining lava out towards the sea.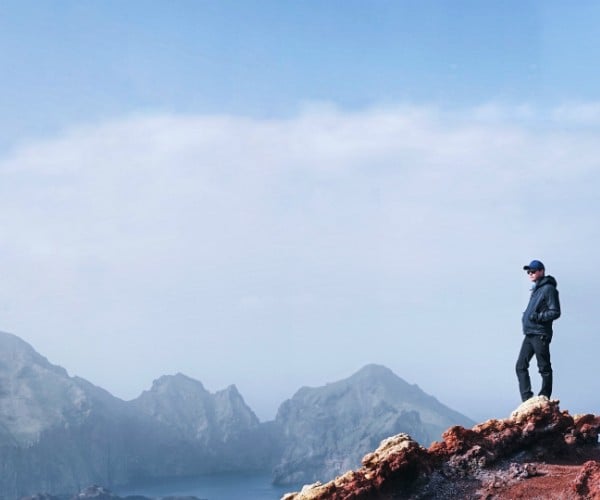 To hike to the top of the still warm volcano that created this eruption is humbling, not to mention the view it provides once at the top. It's rare there will be more than a few people up there, even in the height of summer. The rainbow like colours that the volcano exhibits are almost as interesting as the hide and seek often played by my customers when they search for the steam vents that remind us we are still on top of an active volcano.
Believe it or not, this is not always the highlight of a trip to this remote island. For families looking for a great day out in nature you'll be surprised that the Westman Islands are also home to the largest puffin colony in the world, with over 1 million puffins choosing to mate on the cliffsides each summer. If you have time you can traverse the southern edge of the island and get lost counting the times you have to duck down from a swooping puffin clumsily aiming for their nest.
If this wasn't enough, you can also take a speed boat around the island to spot seals, puffins and even whales from time to time. Not bad for a place you probably haven't heard of when researching Iceland. Especially since it's only 1hr 45 mins from Reykjavik.
Why is this a social distance haven?
Aside from the fact that it is far less known by tourists, this island is immune to crowding anyway. For one simple reason, the ferry ride. To get to the Westman Islands you need to take a very small ferry. The capacity of the ferry is very limiting and has limited departure times too. So even if you are travelling across on a full boat in the height of summer, by the time you depart the few other people travelling across have plenty of space to explore. Add in the fact that masks are mandatory on the ferry and it is a nice 30 minute ride to escape the more popular south coast.
You can do this in an action packed day trip, or include it as part of a longer trip across the south coast. This takes us nicely to my next favourite place, the Vatnajökull National Park.
2. The Vatnajökull National Park
Again, let me express why this is one of my favourite places before discussing the social distance aspects. This National Park, located in the south east of Iceland, is home to dozens of glaciers, black sand beaches, ice berg lagoons and impressive mountain ranges. In 2019 it was inducted as a UNESCO World Heritage Site and is often compared to another planet in its aesthetic. My love for this area, however, is deeply rooted in the ice itself. The glaciers, the ice caves and the ice caps.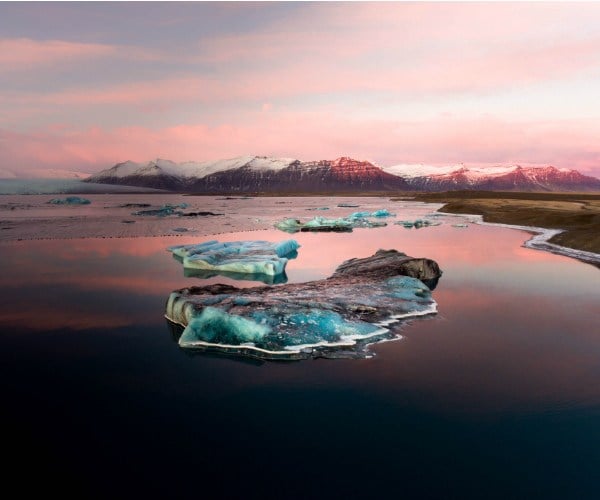 In fact, I originally moved to Iceland many years ago to be a glacier guide in this exact area. Some of the glaciers are fast flowing with steep cliffs of ice, deep crevasses and bottomless holes, while others are flat and tranquil with ice caves hiding just under the surface. Walking along these icy giants is something you'll never forget. Each crunchy step you take in your slip-proof crampons is an experience in itself. Once you make it to a new icy sculpture or gaze up at a wall of ice you will forget the rest of the world exists for a little while.
The great thing about these glaciers in this area is that they are quite accessible, so no past experience is necessary. Only a moderate fitness level.
Why is this a social distance haven?
In order to gain access to this icy adventure you must go with a qualified glacier guide. If you tried to explore the ice yourself, even if you had the proper equipment, you wouldn't get very far. And you certainly wouldn't find the best these labyrinths have to offer. The National Park has also recently put a limit on the number of tourists who can walk on each glacier per day. Match that with a recommended maximum group size of 12 and more often than not you will be standing on a piece of ice with a view of nothing but the mountains, the ice and your friends next to you. Well worth the exertion.
3. The forgotten West Fjords
You'd be forgiven for thinking this area is near the Westman Islands. It isn't. In fact, it's the furthest north west you can get in Iceland. Confusingly the Westman Islands are in the south, named after the Irish slaves (west men) who were massacred here during settlement.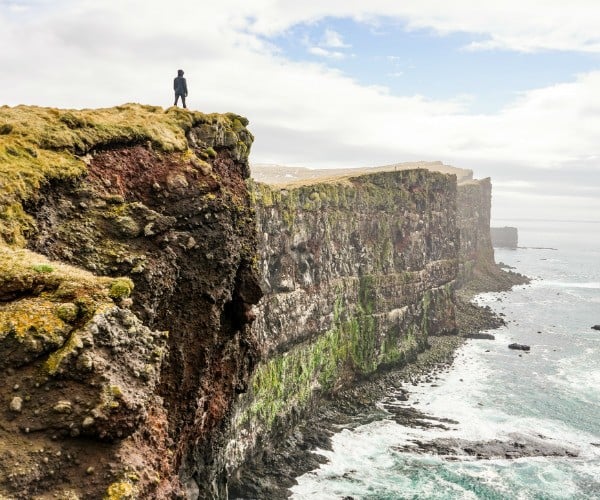 The West Fjords is an area of Iceland known for its deep scarred valleys, angular mountains, 100 metre waterfalls, seal colonies, basking whales, Arctic fox sanctuaries and the tallest sea cliffs in Europe (1440 vertical metres). Not to mention the plethora of puffins, Icelandic horses and free-roaming sheep. I've yet to take a traveller to the West Fjords who didn't ask why no one else seems to come here.
Why is this a social distance haven?
Regardless of the pandemic, this forgotten corner of Iceland is for lack of a better word, empty. Only 7% of the tourists who make it to Iceland make it to this part of the country. Less than 6000 locals occupy an area 28 times the size of New York City. You will wrongly assume the lack of tourists are due to the remoteness. Well, considering it's only 5 hours from Reykjavik along a well maintained main road this can't really be the reason. I guess, like the Westman Islands, it isn't at the forefront of people's mind on their first visit. In fact, it's quite rare for first time travellers to Iceland to choose this location. This is their folly. If you are looking for untouched, rural and authentic Iceland then this is the area for you. I recommend giving yourself at least 4 days here before moving onto other parts of the country.
Conclusion
These are just 3 of my favourite spots. The reality is, aside from the main streets in Reykjavik and maybe the Golden Circle at midday, Iceland is a pretty great place to skip the crowds and social distance anywhere in nature. With more and more land being reclaimed as nature reserves and national parks, Iceland's natural habitat will remain untouched and protected for many years to come.
Why not come and see for yourself when the time is right. See you soon!
Ryan Connolly is Co-Founder of Hidden Iceland. Hidden Iceland specialises in private trips, taking you to some of the hidden gems of Iceland with a passionate and experienced guide.
If you would like to be a guest blogger on A Luxury Travel Blog in order to raise your profile, please contact us.