Nowadays, booking a five-star hotel is so easy. Bathing in luxury, that's how most holidaymakers experience it. And that's luxury too, but there's always a step up. Think of private planes, exclusive locations and excellent lodges where all your wishes are guessed before you knew you had them. Where the world can't find you…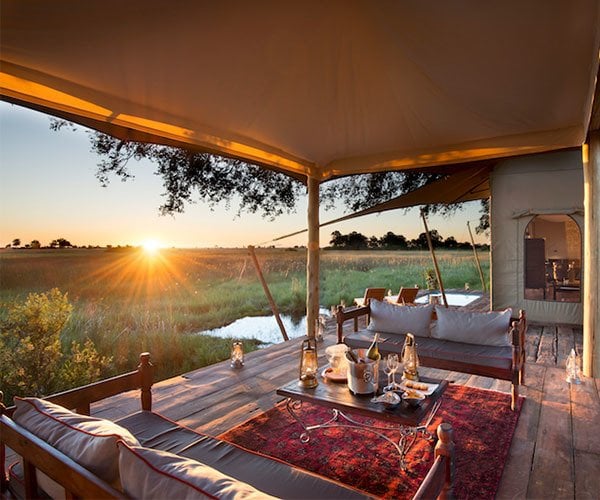 Experience
The word luxury no longer revolves around the golden taps and silver cutlery. It's about the luxury experience. The personalized service offered, lodges in the middle of nowhere, allowing travelers to experience true exclusivity. Our guests want to travel places where few others have gone before them. That exclusive piece of the world, which makes it a luxurious experience. Some say: "I want to experience the bat migration in Zambia". It takes place in an area where there are no lodges. Then we organize a mobile tented camp for our clients. And although this is very basic in comfort, it is a luxury experience for this client because it will be a once-in-a-lifetime experience. It just has to be an unforgettable journey for our customers. And of course the golden taps can also be delivered.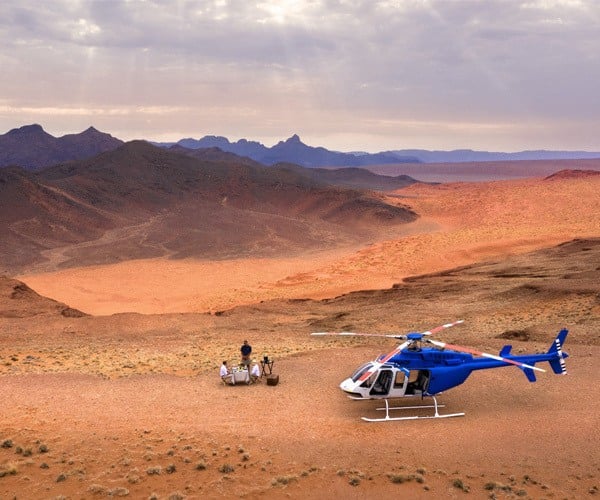 Exclusivity
Luxury travel is for people who value an exclusive experience. High end travelers who want the best of the best, so to the most exclusive places where no one ever goes. They want everything arranged down to the last detail. And then also to their specific travel wishes so that the precious vacation time becomes memorable. We don't scale hotels on infrastructure but on the quality of the guides, the service, the staff, the location, the small scale, the personal touch. A very luxurious hotel can be located in a neighborhood that is not interesting for us at all. There may be, so to speak, a beautiful lodge available, suitable for safari. But if it is located in the middle of the Kruger Park in South Africa, where the tarmac roads are and all self-drive tourists come, then it is not interesting for us. That is why we often choose for private concessions.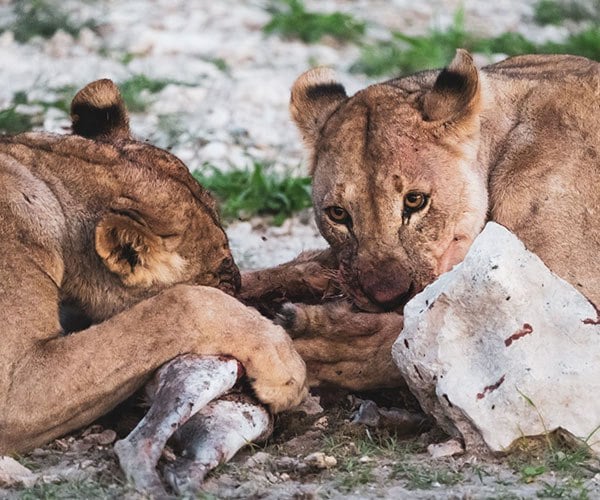 National Parks vs private concessions
The difference between these is quite straightforward. A national park is government-owned and managed and a private game reserve is just that, privately owned and managed. National parks are magnificent wildlife harbors, however the regulations within these parks are often very strict and limited to a number of activities. Private concession areas on the other hand have less rigid regulations and so one can enjoy more safari activities. National parks are open to the public and so stricter rules are needed as many people visiting the parks are on a self-drive safari, so in order to protect visitors to the parks as well as the wildlife, strict rules must be enforced. National parks tend to forbid off road driving as well as night drives. Walking safaris are also restricted.
Private concession areas however are not open to the public and are reserved for the guests that are staying at the camps and lodges within the private concessions. As these camps and lodges provide safari guides and vehicles they are able to relax the regulations and allow vehicles to drive off road and at night and walking safaris are often permitted. As these private concessions are not open to the public one also tends to enjoy a more exclusive safari experience in the private concessions.
So in order to enjoy a safari without dozens of vehicles around one troop of lions it is advisable to stay in private concessions. You will not encounter any other vehicles or travelers when staying here. In addition, the threat of poaching in private concessions is much better under control than in national parks.
I think there are plenty of reasons, when you want to make the safari of your life, to think carefully when choosing your destination and lodges. To experience the times of yesteryear without any change in diversity and quantity of animals, as well as untouched flora.
Rare flora & fauna
Recently I visited lodges and private concessions in beautiful southern Africa. They are all gems, not only in terms of architecture, design and gastronomy, but especially in finding rare fauna and flora, a great added value for a good safari.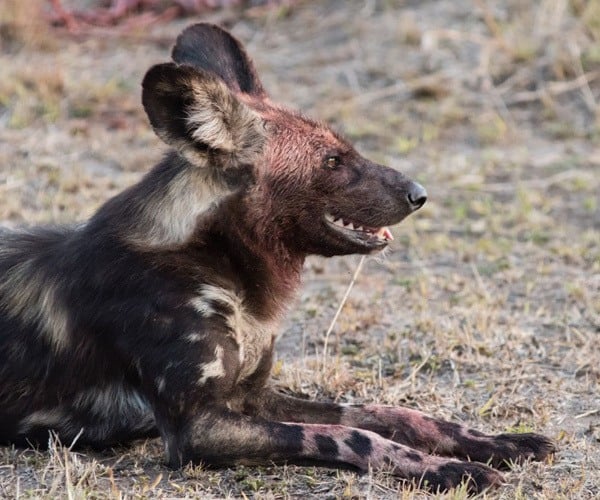 Travel like me to the desert and visit authentic Himba tribes in the far northwest of Namibia, including sundowners on the banks of the Kunene River to experience the many crocodiles. Fly to the Hoanib River that only flows once every twenty years to watch a ribbon of ana trees and camel thorn in the desert and spot the extremely rare caracal, the African lynx. Continue to Skeleton Coast with its sea lion colony of more than 20,000 animals, brown hyena, caracal and cape fox projects and observe the elephants that have adapted to the harsh conditions. Not to mention a healthy lion population.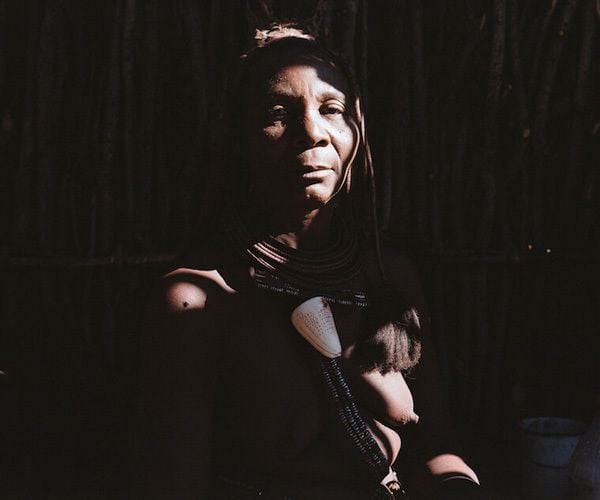 Combine with Victoria Falls, one of Africa's original blockbusters shared by Zimbabwe and Zambia. Fly to Hwange National Park in Zimbabwe, one of the most beautiful wildlife parks in southern Africa. Stay in Linkwasha Lodge, famous for its many sable antelopes, rare roan antelope and large herds of buffalo and elephants. Little Makalolo is small and intimate with a rustic atmosphere where top guides will track wildlife with you. And Somalisa, located in the heart of Hwange National Park with a spectaculair view over Kennedy Vlei, one of the ost beautifull place in Zimbabwe.
Or travel to Duba Plains in Botswana; the capital of the red lechwe and so far away from everything in the deep Okavango Delta that Great Plaines has set up a project to bring rhinos back to the concession.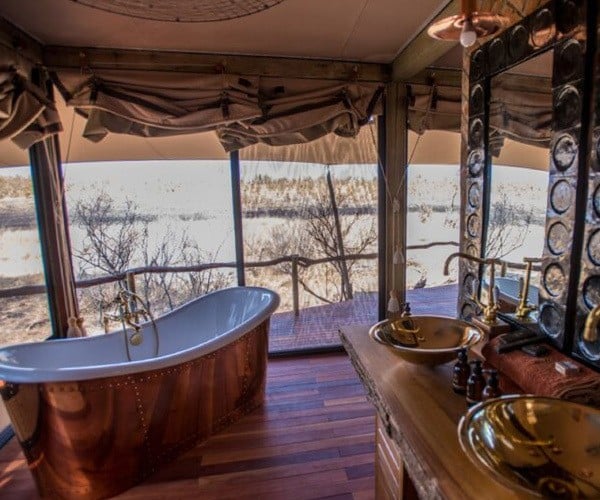 Design travel architects
Choose small-scale accommodations, unobstructed game drives and hiking safaris with professional guides. I can recommend it to everyone. Contact us, share your travel wishes and let our travel architects customize your luxury trip. That's what we stand for. At your service!
Jozef Verbruggen is Director and Owner of Untamed Travelling. Untamed Travelling is a travel designer that specializes in high-end bespoke travel experiences around the globe.
If you would like to be a guest blogger on A Luxury Travel Blog in order to raise your profile, please contact us.