Top 10 places to see in the Indian subcontinent in 2021
With a number of restrictions, closed borders and mandatory quarantine, the year 2020 passed away giving a greater meaning and importance to travel. During the lockdown, seeing amazing places around the globe through the internet has made every traveler enthusiastic and eager to fly to that dream destination away from all the pandemic negativity. With vaccinations in process, this new year is the time to start planning your holiday. Hence, we have compiled a list of the top destinations in the Indian subcontinent that you can plan to visit in the year 2021! Some of these places have opened for international visitors and some will open in the coming months considering the lowering trend in the virus cases.
Maldives
An ultimate luxury escape for all the honeymooners, beach and water sports lovers, Maldives is an extraordinary destination. Maldives consist of 1196 tiny islands that are scattered across the Indian ocean, however, only a few are inhabited.  The country has a wide range of luxury resorts offering Overwater Villas, Beach Villas, and wonderful underwater villas as well. Most of the resorts occupy the entire island and therefore create a unique holiday experience. You may choose a resort either closer to the airport or a bit far that offers a private beach stay. Depending on how close your resort is from the airport you will enjoy an amazing speedboat ride or a sea plane ride with the crystal-clear water around having shades of blue. The best time to visit is from November to April. So, start planning your Maldives vacation for 2021.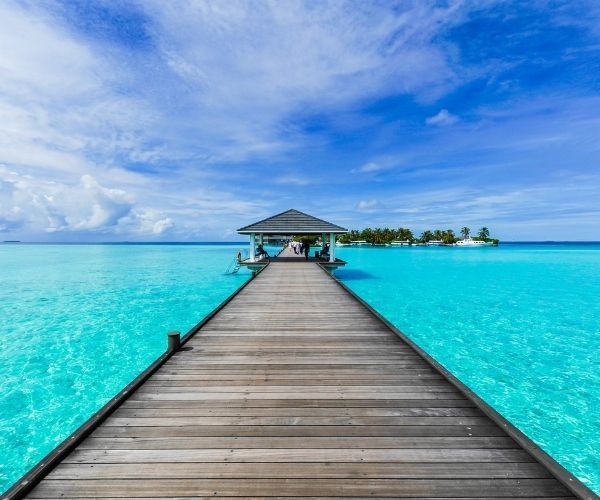 Pokhara, Nepal
A city of lakes, devotion, peace, and full of adventure, Pokhara is a gateway to the Himalayas. This second largest city of Nepal, set on Phewa Lake, is known for rich natural beauty, mountains, caves, Temples and Stupas. You may take a peaceful boat ride and paddle through the overwhelming beauty of Phewa lake. Tal Barahi Temple is a small Pagoda style Hindu temple located in the center of Phewa lake and dedicated to Goddess Durga is a must visit in Pokhara. Don't miss to visit the extraordinary waterfalls, Davis's Fall where the water directly goes into a deep canal underground leaving no clue of its existence. Located close to Davi's Fall, is one of the longest caves of South East Asia, the Gupteshwor Caves. Overlooking the Phewa Lake, the splendid World Peace Pagoda is located on a hilltop. You may cycle up the hill or hike to this spiritual retreat. Pokhara also offers Paragliding, Zipline, small treks and much more for adventure lovers. So, plan your visit now and rejuvenate your mind and body at Pokhara.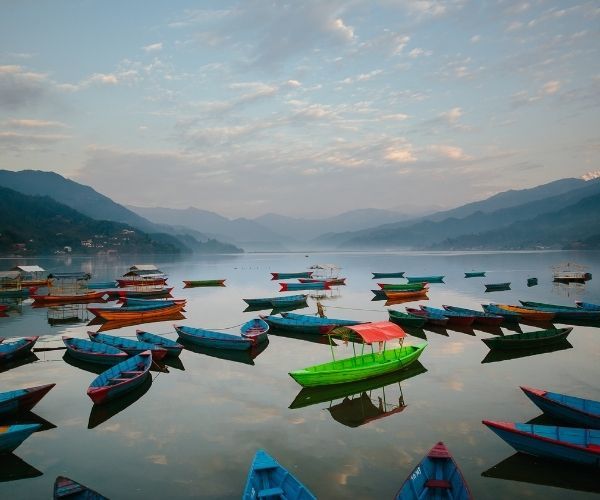 Chitwan, Nepal
The first official national park of Nepal, Chitwan National park was established in 1973 A.D. Nestled in the foot of Himalayas, Chitwan is home to one of the last populations of single-horned Asiatic rhinoceros and also one of the last refuges of the Bengal Tiger. Chitwan National Park was granted the status of UNESCO Natural Heritage Site in 1984. Hop on your Jeep and take a ride inside the wilderness of Chitwan National Park. Spot animals like One horned Rhino, Tiger, Gaur, Elephant, Deer, Leopard, colourful birds and the amazing greenery around that offers peace of mind. Beside the safari you may also experience the Tharu folk dance performed by the Tharu people. The performance includes some traditional dances like "Lathi Naach" and "Mayur Naach". You may stay at a luxurious hotel or even in a homestay to experience the authenticity of the Tharu people and their culture.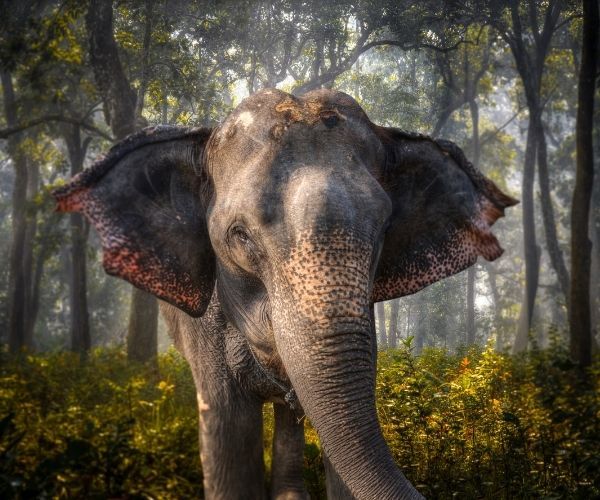 Paro, Bhutan
Paro is a historic valley in Bhutan and home to one of the Iconic Monasteries of Bhutan, "The Taktsang Monastery " also called Tiger's Nest. In Paro, there are numerous temples and monasteries dating back to 14
th
Century. Paro is a scenic paradise with vast expanses of paddy fields, gorgeous river Pa Chu and a pleasing view of magnificent Mount Jhomolhari. You may plan a morning hike to visit Taktsang Monastery or hire a pony ride (one way) to reach up the monastery. Visit the National Museum, the second major attraction of Paro. Experience the spirituality at the recital prayer ground at the Paro market. Meet locals here and you will come to know why Bhutan is the happy country. Also, visit the Bhutanese Beer factory, see the process of beer making and enjoy some local beer. Try on traditional local Bhutanese outfit Kira (for female) and Gho (for men) and take some wonderful pictures to carry back home.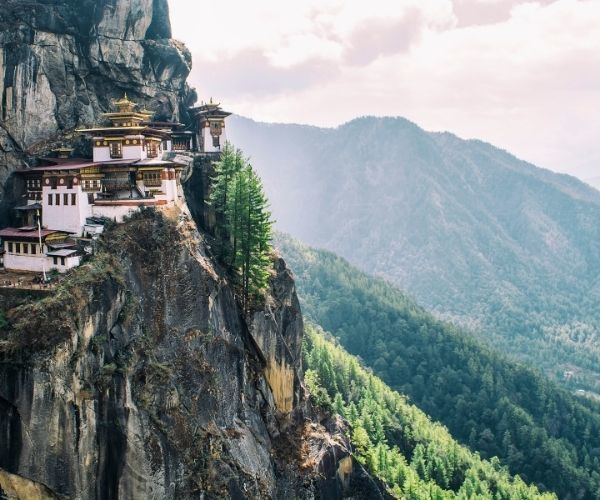 Thimphu, Bhutan
Thimphu was declared the capital city of the Himalayan Kingdom, Bhutan, in the year 1961. Thimphu is the largest and most bustling city in Bhutan. You will find a perfect mixture of tradition, culture, history and modern marvels in Thimphu. Do you know, among the entire world's capital cities, Thimphu is the only one that does not have a single traffic light installed in the city? When in Thimphu, see one of the tallest Buddha statues in the world at Buddha Dordenma. Experience the heritage of the country at Simply Bhutan Heritage Museum.  Also, try some local wine called "Ara". You may also plan your tour such that you can experience the mask dance forms that are held during the Annual Festival. Don't forget to try some local cuisines like Ema Datschi (Chilli with cheese), Kewa Datschi (Potato with cheese), and Laphu (Sliced Raddish) along with lots of Red rice which is majorly eaten by the Bhutanese people.  Play the country's national game "Archery" with the locals in Thimphu during your tour.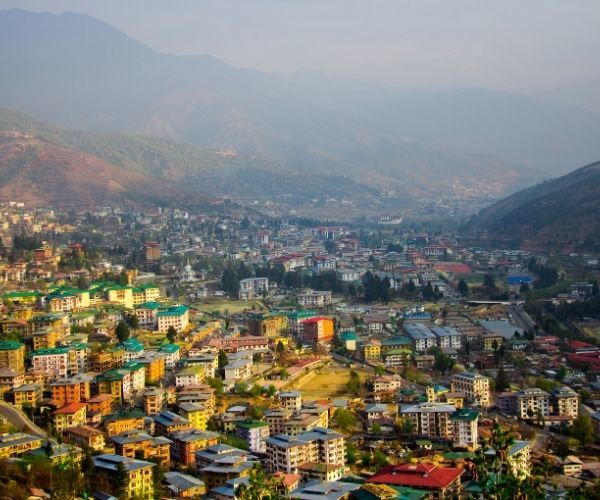 Ella, Sri Lanka
Famously called as "Sri Lanka's Hill country"- Ella, located among idyllic green hills and gushing waterfalls is a charming place perfect for relaxation. Ella is famous for its Nine Arches Bridge which is a fine example of colonial-era construction in Sri Lanka. Take a sip of refreshing coconut water, walk over this bridge as the train passes alongside offering perfect photographic opportunities. One of the top attractions of Ella is the scenic six hours train ride from Kandy to Ella. Go on an easy hike to see the amazing eye-catching view of Ella from the top of Little Adam's Peak. The Ravana Falls is one of widest falls in Sri Lanka, that cascades down with multiple levels with amazing greenery around. Soak yourselves in the water and enjoy the scenery. Learn how to make traditional Sri Lankan cuisine in a clay pot over a woodfire- an authentic experience. So, plan your backpack to Ella in 2021.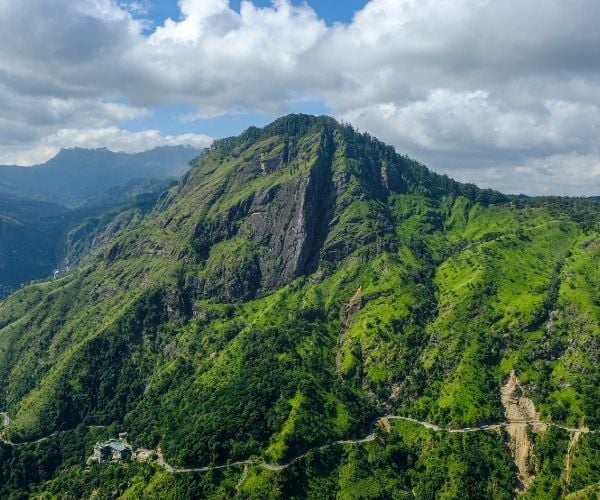 Weligama, Sri Lanka
Located in the southern coast of Sri Lanka, Weligama is a quaint village famous for fishing and adventure water sports. On your tour, you will see the way fishermen are engaged in fishing on wooden poles driven into the bottom a few meters from the shore which is called Stilt Fishing. This technique of fishing can only be found in Sri Lanka. Weligama has attractive beaches that are ideal for surfing and there are schools located on the beaches teaching surfing. You may take a Whale and Dolphin watching tour to the nearby Mirissa harbour. Indulge in some relaxing spa at your luxurious resort in Weligama. The kind hearted and welcoming people of Weligama will definitely make your stay worthwhile.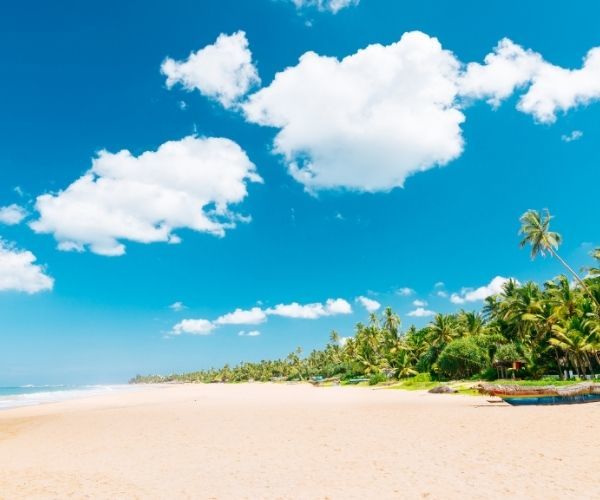 Rural Rajasthan, India
70% of India's population lies in the Rural, hence staying in a rural village while your tour to India is a must do. One can experience the day-to-day life of rural people, their standard of living, their culture, smiles, happiness and satisfaction of staying in the village away from the hassle of the cities. There are a variety of luxury accommodations in rural Rajasthan, ranging from a fort converted hotel to a simple and elegant homestay. You may enjoy a lovely walk or a jeep ride through the village to meet the locals and interact with them. At rural Rajasthan, wake up to birds chirping around, see the women preparing the cow dung cakes which are used as fuel for cooking food in a domestic fireside called a "Chulha".  Would you like to try some fresh natural water? Then try to pull a bucket of water from the water well along with the locals- fun experience. So, don't miss out on planning Rural Rajasthan during your tour to India in 2021.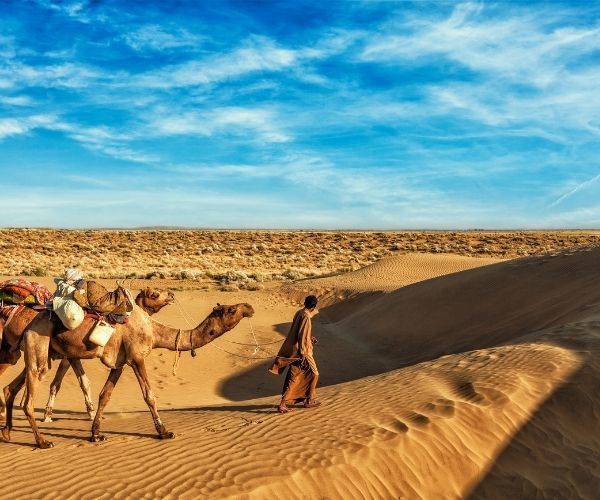 Rishikesh, India
Surrounded by hills and the most tranquil place, Rishikesh is located in the northern Uttarakhand state of India. Rishikesh is a spiritual center and the moment you reach there you will feel it around.  Situated in the foothills of Himalaya, this place is one of the important pilgrimage sites and holiest places of India. It is also known as "Yoga Capital of India" and "Gateway to Himalayas". The city also hosts an annual international yoga festival. Due to the religious significance of the place, one cannot eat or even find any non-vegetarian food as it is strictly prohibited.  Don't miss the mesmerizing evening Aarti ceremony at Triveni Ghat, where one can see how the priests worship the Goddess Ganga and get indulged in the divine ambiance with devotional songs playing in the background. Every evening Ganga Aarti is also performed at the Parmath Niketan Ashram and you may also offer a diya to holy river Ganga at the end of the electrifying aarti ceremony. Rishikesh is well-known for its temples and Ashrams, but recently it is also famous for its adventure tourism which includes White water rafting, Bunjee Jumping, Kunjapuri Hike and Zipline tour.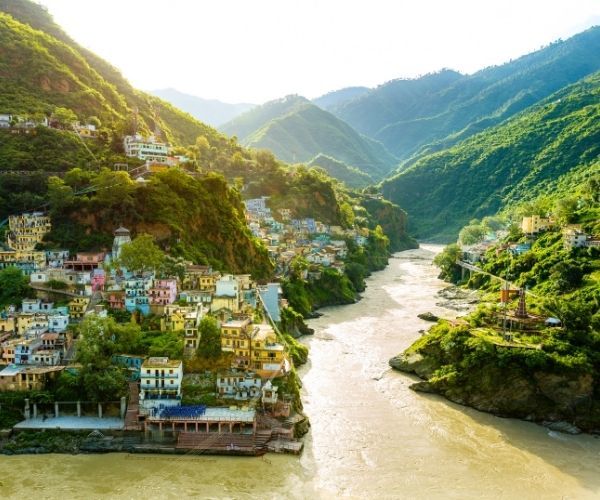 Goa, India
Goa is the perfect place with breathtaking beaches, delicious food, historic monuments, and adventure water sports.  Tucked in the southwest coastline of India, Goa is India's smallest state. To understand the Goan people and their culture up-close you may plan your tour around the Goan Carnival that usually falls during February or early March. From high-end beach resorts and hotels, to budget hotels, and homestays, Goa welcomes its travellers of all kinds. Spend relaxing and peaceful time at beaches like Arambol and Palolem beach which are incredibly beautiful. Visit the wonders of the bygone era Bom Jesus Basilica, Se Cathedral, the Church of St. Francis of Assisi, Aguada Fort, and many more. Try some lip smacking authentic Goan Sea Food like Ambot Tik (popular version of fish curry), Prawn Balchao, Fish Recheado, etc. when in Goa.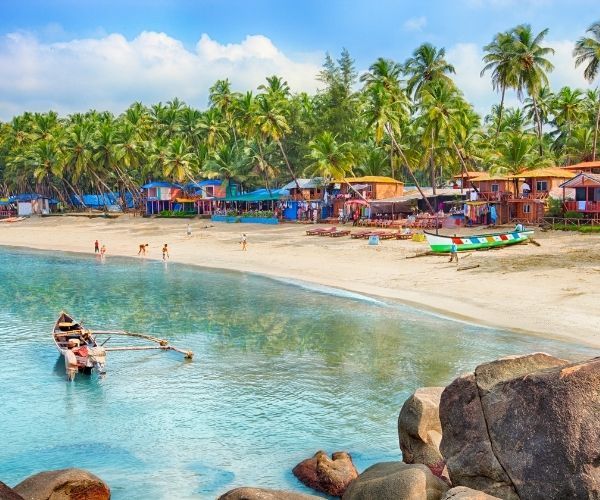 Jay Kajaria is Founder of Bespoke India Holidays. Bespoke India Holidays is an award-winning company that specialises in creating luxury trips to India and the subcontinent.
If you would like to be a guest blogger on A Luxury Travel Blog in order to raise your profile, please contact us.
Did you enjoy this article?
Receive similar content direct to your inbox.