Have you been feeling isolated and lonely in lockdown? Recent times have emphasized how important human connection is. Left with only yourself for company, have you deepened your connection with yourself or binged on the latest boxsets? As travel resumes, long-anticipated adventures await and what better way to reconnect with friends and family than a healthy holiday in Asia?
Bali
Well known for its spiritually uplifting yoga and meditation retreats, Bali is a beautiful place to relax, enjoy some tropical sun, and explore stunning rice fields and Hindu temples. It's a fantastic destination to restore health and wellness outdoors, with almost year-round sunshine. If you're desperate to travel with friends and create some memorable moments, retreats such as Escape Haven's 'Refresh Yoga' program are perfect. They are women-only retreats catering to ladies who want to enjoy their time on the island, practising yoga, mindfulness and eating super healthy cuisine. The location is a gorgeous villa complex in Canggu in the south of the island. It's super luxurious and the health retreats on offer are packed full of inclusions and are great value for money.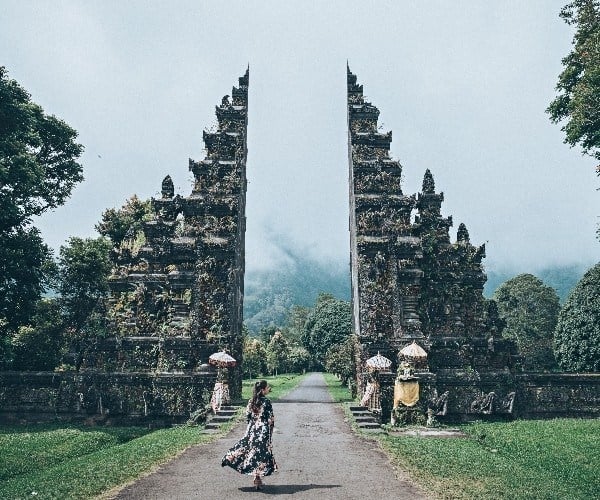 Head to Ubud, the spiritual centre of Bali, if you're travelling solo. Resting on the outskirts of this artistic and spiritual community is Fivelements. An award-winning eco-conscious retreat, Fivelements truly embraces Balinese healing, plant-based cuisine, and sacred arts. Experience healing treatments with local Balinese healers, who tune into physical, emotional, and spiritual levels. To access your highest potential, what better way to retreat within.
Japan
Although traditional healing practices, such as forest bathing and shinrin-yoku (onsen baths) have been a part of Japanese culture for centuries, the country is a relative newcomer to the wellness industry. Luxury hotel group Aman Resorts have recently launched Amanemu, situated in the forested hills of Ise Shima National Park. A scenic 3.5 hours from Osaka or Kyoto, it's the perfect place to reconnect with nature and spend time with family and friends. It has a natural hot spring onsite and stunning sea views overlooking Ago Bay. Inspired by rustic Minka style, each suite has its own private onsen bath. Restorative wellness immersions include a focus on Mindfulness and Stress Management, Detox and Cleansing, Recovery and Recuperation, and Beauty and Slow Ageing. Taken for three days plus, these retreats can be combined with a regular stay or taken for the entire duration.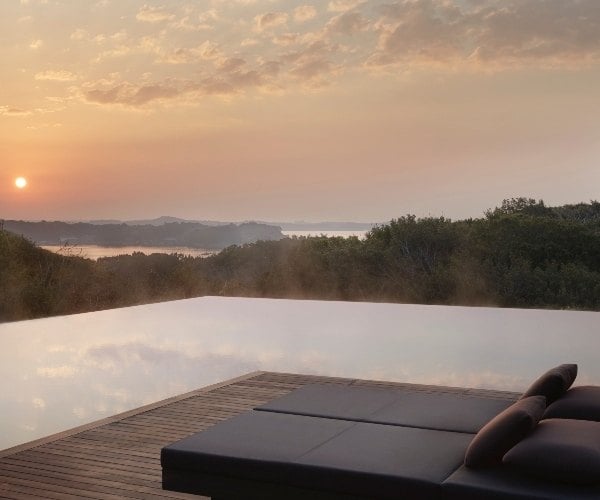 Since the days of the shogunate when samurai used onsen to recuperate post-battle, Japan draws on the healing power of mineral bathing. Participants in these wellness immersions can enjoy the same holistic treatments as samurai did before them. Those seeking more balance and calmness can practice Japanese mindfulness, known as 'zazen meditation', traditional tea ceremonies, and forest bathing (meditative walks through the forest). These are combined with holistic treatments such as shiatsu massage, acupuncture and aquatic bodywork. Rest, restore, and reconnect in Japan.
Thailand
Thailand has long been one of those destinations where you're guaranteed a warm welcome and the opportunity to meet new friends. A pioneering destination for health and wellness, the country offers healthy holiday options for all budgets. The beaches have been empty for some time now and health retreats are eager to welcome back guests. Whether you're travelling solo or with friends, Samahita Retreat on the southern tip of Koh Samui island, promises a yoga, meditation, spin-cycle, and healing massage. The zen-style rooms are clean and yoga and fitness classes take place in both an air-conditioned room and a rustic beach-side yoga shala. Vegetarian buffet-style meals are available with added snacks and a-la-carte meals. The resort is also child-friendly; a brilliant added bonus for travelling families.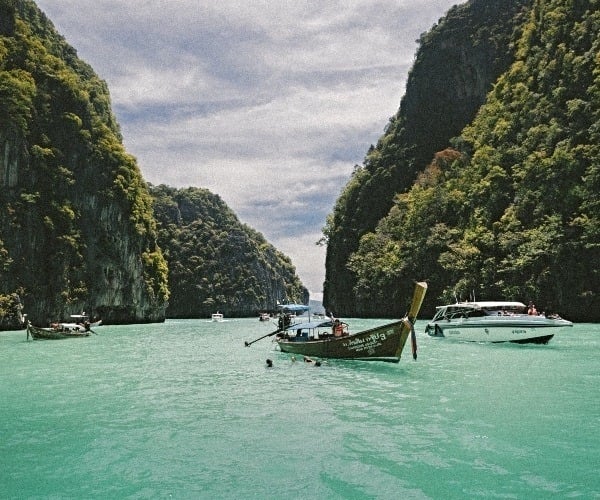 Thailand is a superb destination to reconnect in luxury surroundings, with wellness resorts such as Chiva Som in Hua Hin, Kamalaya in Koh Samui, and Amanpuri in Phuket. Kamalaya is a sublime place to do a spot of soul searching with wellness programs which address emotional healing and stress. Families are welcome at Amanpuri, with wellness immersions including a Life-Reset and Mindfulness and Stress Management program. The resort is set against a quiet beach in a quiet part of Phuket with lots of watersports and kids activities on offer.
Bhutan
Bhutan is one for the bucket list; a mystical land of snow-capped mountains and verdant valleys. If you're on a solo spiritual journey to deepen your understanding and connection with self, then Bhutan tops the list. In recent years the country opened its first dedicated health and wellness resort, Bhutan Spirit Sanctuary. With superb local connections, guests can meet monks and receive traditional treatments from in-house Bhutanese traditional healers. If you're planning a special trip to hike and bike across Bhutan's peaks with the family, consider a tailored trip staying across Aman Resort's five luxury lodges. It's important to note that bespoke journeys in Bhutan are more suitable for teens; it's not an ideal destination for families with little ones.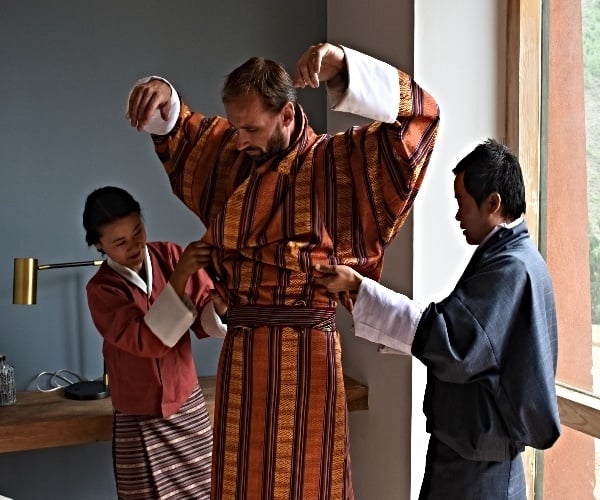 The birthplace of yoga and Ayurveda, India is a fantastic place to visit if you're considering a long healing journey. Soul seekers like to flock to India's coastline, heading away from bustling towns. Places such as Kerala on India's southern coastline offer healing Pancharma retreats to restore and rejuvenate and sacred spots like Rishikesh immerse you in the country's daily spiritual practices. Witness a traditional Aarti fire ceremony on the banks of the sacred Ganges or sail through southern backwaters on a houseboat near Goa. Vana, a holistic health resort near Dehradun in the foothills of the Himalayas, describes itself as a 'refuge for all beings'.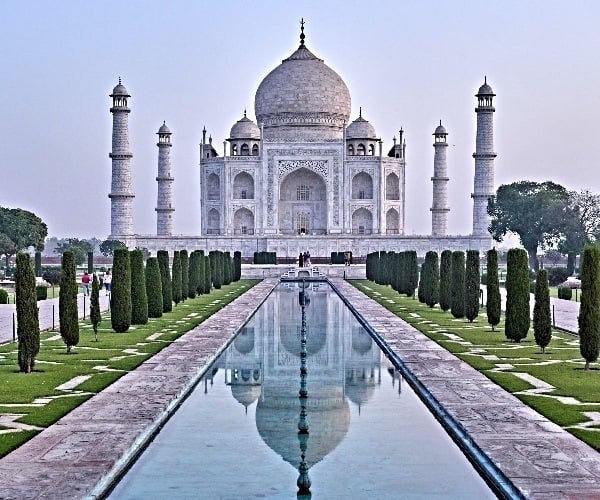 It's a place where contemporary architecture blends with ancient healing modalities. Guests are referred to as 'Vanavasis', all on an individual journey towards an understanding of self. It's also one of the only places in the world which offers Sow Rigpa, Tibet's traditional system of medicine which has an emphasis on the mind and emotions. It embraces wellbeing in its entirety and works well as part of a bespoke retreat.
Joanne McFarlane is the Founder and Managing Director of Soul Sanctuaries. Soul Sanctuaries is a luxury wellness travel company specialising in tailormade healthy holidays and bespoke spiritual retreats across Asia.
If you would like to be a guest blogger on A Luxury Travel Blog in order to raise your profile, please contact us.