Whilst the pandemic does make travelling more complicated for most of us, those who have been lucky enough to get away have been spoilt. With the wilderness of Africa at their fingertips, it is arguably the best time to travel and visit these unspoilt areas. Without the normal number of tourists seen in a normal year, the North and Southern parks of Tanzania are a utopia waiting for the return of visitors.
With safety measures and Covid protocols in place across the country and in the lodges, guests' safety is the number one priority. With these measures, people travelling have been able to sit back and enjoy the wildlife destinations as they were many years ago. With fewer people visiting than ever before, having these areas and animal sightings all to yourself is something not to be taken for granted.
With everything in place for an even more unforgettable experience, a number of lodges and companies across Tanzania who are enticing guests back with some incredible deals that give your holiday some incredible value for money.
Asilia
Asilia operate some of the most luxurious and lavish safari lodges in Tanzania. From the unique Highlands by the Ngorongoro Crater to the predator paradise Namiri Plains in the Eastern Serengeti, not only can they offer exceptional service and hospitality, but they also cleverly locate their camps in areas that ensures incredible game viewing.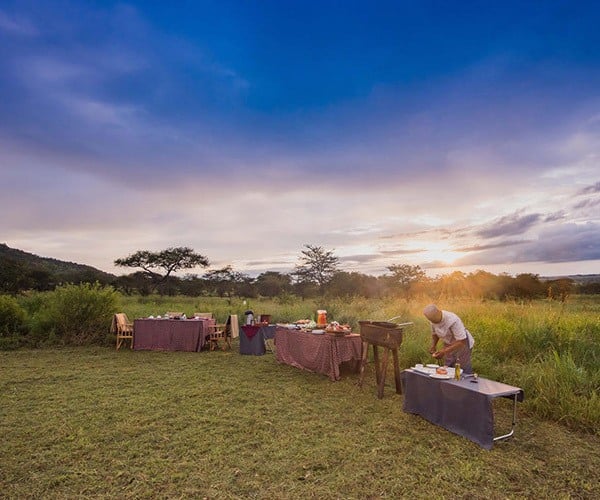 For those wishing to make the most of Asilia's beautiful camps, there are long stay discounts available for the rest of the summer. By staying five or more nights, you will be eligible for a fifteen-percent discount, or by staying eight nights, this will increase to twenty-five percent.
Asilia have also realised that due to the ongoing changes that are occurring with international travel, many people are not booking their trip until the last minute. With this in mind, Asilia will give a twenty-five percent discount on all their properties should you book within six weeks of travel.
These offers apply to all their properties so whether you decide to explore the famous North of Tanzania or head off the beaten track to the South, then Asilia can provide you with an ultra-luxurious, great value trip.
Nomad
Nomad Tanzania are another brilliant company who run a number of wonderful safari camps and lodges in Tanzania. From Sand Rivers in the Selous to Serengeti Safari Camp that moves throughout the year with the migration. Catering for all, be you a honeymoon couple or a family, their simple luxury style makes them a favourite with those who visit.
Whilst Nomad have always run specials at certain times of the year, for 2021 and the 2022 seasons, they have extended their specials no matter the season of travel. Whether you want an extended stay to witness those incredible wildebeest river crossings, or a quick short safari in the Selous, they have a deal for you.
Their long stay 7for5 deal allows guests to combine many of their favourite Nomad camps and give them incredible value for money on the itinerary. A single camp 4for3 offer also allows guests to experience one camp for a great discounted price.
So, whether you are looking at enjoying a Nomad-only itinerary or an itinerary that sees you visit multiple camps with different suppliers, there will almost certainly be a great deal to be had with a Nomad camp or two!
Selous Safari Company
Specialising in Southern Tanzania, the Selous Safari Company run a number of beautiful lodges across the two Southern parks of the country as well as some incredible beach options.
Siwandu in the Selous and Jongomero in Ruaha both offer a tranquil and private experience in two very differing landscapes. The watery maze of the Selous is perfect for those who love water-based safaris and those aquatic animals. Ruaha is far more arid in contrast and allows guests to experience a completely different landscape where you can roam in vast tracts of unexplored land.
For a combination, you could not ask for much better and with the deals on offer, guests not only receive an all-around safari experience, but some incredible value for money. With a 7for5 offer between the camps or a 4for3 at each camp, you can decide how long is right for you.
For those wishing for a barefoot luxury retreat to rest and relax after an enthralling safari, Selous Safari Company also runs Fanjove Private Island. Just a hop skip and a jump away from these two safari destinations, this island is perfect for honeymooners and those couples wishing to escape the more popular Zanzibar and unwind on an exclusive island. Currently under refurbishment, Fanjove's reopening is an exciting one and with the 10for7 deal on offer, combing all three destinations could not be easier or better value.
Ikuka
Although there are a number of companies that oversee numerous lodges in Tanzania, there are also numerous small, owner run lodges that have been impacted heavily on the pandemic that continues to disrupt tourism.
One of the best owner run safari camps is a beautiful six room lodge called Ikuka. Situated on a rocky escarpment, Ikuka offers unparalleled views across Ruaha's baobab studded landscape. The open and airy rooms allow you to feel at one with nature yet still provide one of the most luxurious and lavish experiences in Southern Tanzania.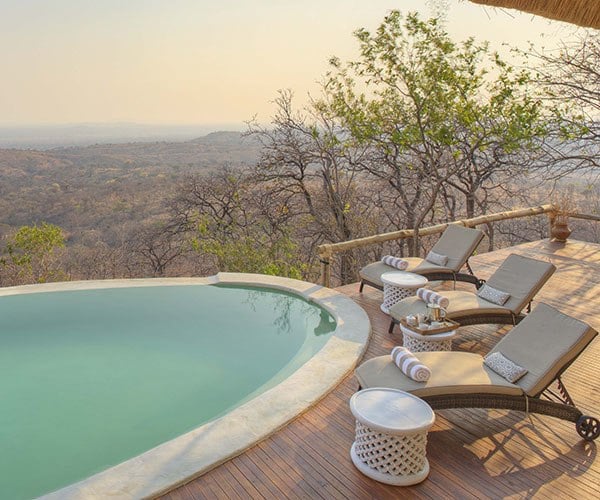 Aside from providing every amenity one could wish for, Ikuka also offers incredible value for money. Extending their 4for3 deal throughout the year, you can now have an extended stay here that is excellent value for money. For those on honeymoon, the honeymoon suite comes with its own private plunge pool at no extra charge, making it that little bit more special. For those who are not on honeymoon, but would still like this little extra, then no it is no hassle at all. With the flexibility of it being a small and intimate set up, Ikuka will happily appoint this special room to you upon request.
Hoopoe Safaris
Hoopoe run a number of fantastically valued luxury tented camps throughout Northern Tanzania. Based in the lesser known Tarangire National Park and Lake Manyara, they not only provide great service in those areas most visited, but also in the areas that are often forgotten about. Tarangire provides an excellent seasonal safari experience with huge herds of elephants and buffalos during the dry season as well as the big cats that guests become so excited over.
They do also provide great value and luxury in the Serengeti. Their two mobile camps move throughout the year following the migration. Leap-frogging each other as they move, guests can choose to visit one or two of their mobile camps. Between the two camps a 4for3 offer is also included, allowing guests the opportunity to experience the Serengeti under canvas.
So if you are looking at a last minute getaway, there are plenty of options to choose from!
Marc Harris is Managing Director of Tanzania Odyssey. Tanzania Odyssey is a leading tour operator that has specialised in Tanzania since 1998.
If you would like to be a guest blogger on A Luxury Travel Blog in order to raise your profile, please contact us.