There is plenty to do in the Dubrovnik region, beyond the historic Old Town and the scenic city walls. Especially for visitors looking for authentic local experiences, digital nomads, and slow travellers who wish to spend more than a couple of days in a destination. Although most people think that the typical, warmer months of May to September are the ideal time to visit, Dubrovnik is a city for all seasons, presenting opportunities for a variety of Croatian and regional experiences. So, what are your options?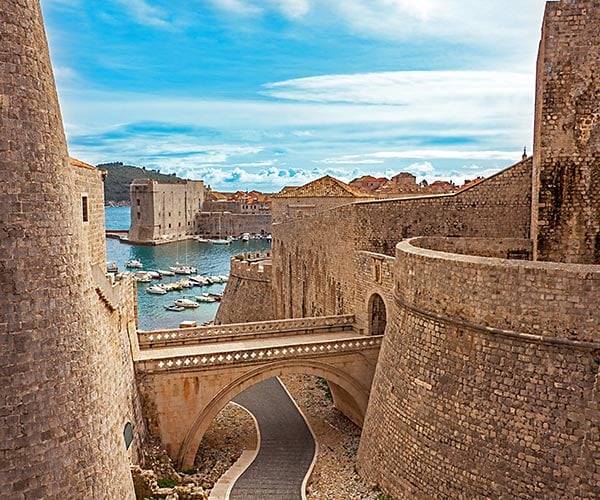 The cultural quarter of Gruž
Gruž is a vibrant Dubrovnik neighbourhood, a home to the main port, a green and fish market, local merchants, some local trades and from recently an alternative cultural hub created around the old factory complex. The revitalization effort began in 2021 to develop artistic programs and initiatives as an alternative to the conventional (and classic) cultural programs and events hosted in the Old Town, such as the Dubrovnik Summer Festival and concerts by the Dubrovnik Symphony Orchestra.
If you enjoy craft beer, go to the Dubrovnik Beer Company, which is both a brewing company and a popular pub serving excellent local craft brews. Have you ever wondered what communism looks like? Visit the Red History Museum, which depicts life under communism in former Yugoslavia for 45 years — learn what a normal home looked like, what was going on behind the iron curtain, and see the legendary Yugo automobile used by Bruce Willis in Die Hard with a Vengeance. The Love Bar is a popular hangout for residents and tourists alike for cocktails and jazz.
Wine tasting from Pelješac to Konavle
Croatian wine has a rich history that dates back to ancient times. Croatia now has more than 300 wine areas and 130 indigenous wine types. The Dubrovnik region is home to some of Europe's best wines, and no visit should be complete without sampling the local fare. Join guided tours of vineyards such as Korta Katarina Winery, Matuško Winery, Saints Hills Vinaria, and Grgić Winery to learn about wine cultivation and production firsthand.
With 2665 hours of sunshine a year, Croatia's South from the green Pelješac peninsula to the Konavle region is the ideal destination for wine lovers. The authentic variety Plavac Mali grown on the high hills of Pelješac, which you can taste in Dingač and Postup, is the undisputed king of reds. Plavac mali grape has also been identified as a forerunner of Californian Zinfandel, as Croatian immigrants introduced the grape to the United States in the 1820s.
Pošip, a powerful wine endemic to Korčula Island and grown on sandy soils in the settlements of Smokvica and Čara, is one of the best whites. Today, the cultivation has spread to other parts of the Dubrovnik region, and because of its premium quality, Pošip may be paired with popular, high-quality grapes like Chardonnay, Pinot Noir, and Riesling. Top white wines Rukatac and Grk are also grown on Pelješac and Korčula. After sampling the best of that area, make your way south to Konavle to tour the region's wineries and find Dubrovnik's Malvasia, a white variety dating back to the Dubrovnik Republic.
Island hopping
Dubrovnik is also an excellent starting point for exploring surrounding islands, whether you prefer swimming, kayaking, hiking, or getting mesmerized in the island lifestyle. Visit Green oasis Lokrum, just five minutes from the Old Town, for a short-day excursion — see the island's arboretum, the medieval fortress where Game of Thrones was filmed, or simply enjoy the island's fragrant landscape and views.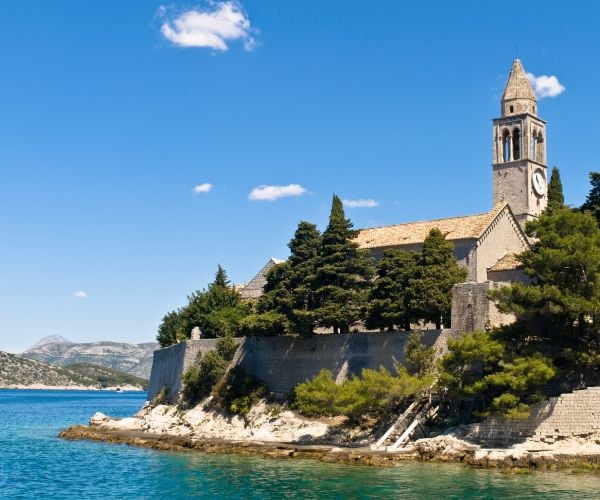 Set out on a three-island voyage in a medieval galleon or one of the local boats to explore the three inhabited Elaphiti Islands, Kalamota, Lopud, and Šipan. Aside from beautiful beaches and swimming bays, you may enjoy a range of other activities even outside of the summer season, such as olive and citrus fruit picking in the fall, long walks by the beach, or exploring the rich historical riches of the islands.
The Green Island of Mljet is mostly known for the Mljet National Park, one of eight national parks in Croatia. Beautiful lakes, a Benedictine monastery, and various trails excellent for cycling or trekking await you at this natural gem. Alternatively, get daring and sail away with a rental yacht or sailboat to more remote islands like Korula or Lastovo for a one-of-a-kind Adriatic sailing adventure.
Day trips to neighbouring countries
If you've ever looked up the location of Dubrovnik on a map, you'll notice that it's close to two other countries: Bosnia and Herzegovina and Montenegro. If you have more time, it is worthwhile to visit and explore on your own or with a private guided tour starting in Dubrovnik. Explore Mostar, a crossroads of cultures and religions, and marvel at the white stone Old Bridge. On the way, stop in Počitelj, a UNESCO World Heritage Place, or at the stunning Kravica waterfalls near Međugorje, a pilgrimage site.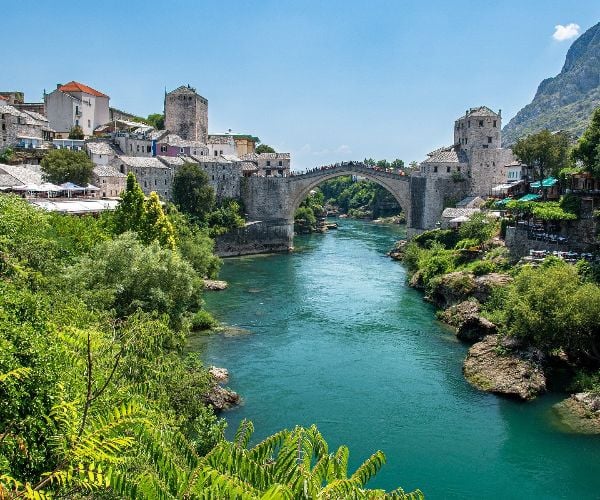 For a longer road trip, also do not miss Sarajevo, the capital and the historical, cultural and religious centre of Bosnia and Herzegovina. Enjoy guided tours with a local to learn about the past and present times and visit the city's highlights like Baščaršija Bazzar, the Latin Bridge and the Tunnel Museum. Also make sure to try the national dish – ćevapi, inevitable dish of any Sarajevo restaurant, and drink local Turkish coffee served in a pot on a round tray with an empty ceramic cup, a cube of sugar and rahat lokum, a jewel-like candy.
Enjoy the unspoiled beauty of Montenegro's coast and discover the old cities of Perast and Kotor before heading to Budva to enjoy a vibrant lifestyle and entertainment, especially during the summer. Durmitor, a national park and mountain in Montenegro where you may climb 2000m peaks and enjoy lakes, rocks, and canyons, will appeal to adventurers.
The wonders of Ston
Discover Ston, a fascinating city with a history stretching back to antiquity, located at the entrance to Pelješac peninsula. Ston has the world's second-longest surviving walls (yep, behind the Great Wall of China), which connect the villages of Ston and Mali Ston. They were previously more than 7 km long, but after multiple earthquakes in the past, they are now just 5,5 km long.
The bay of Mali Ston is famous for having the greatest oysters in Croatia. They can be found in a variety of cuisines, but the most traditional way to enjoy them is raw and fresh with a few drops of lemon juice. You may also join local farmers for on-the-spot gathering and tasting from their boats.
Another must-see is the Ston Saltworks facility, which has been manufacturing salt for over 700 years through the natural evaporation of seawater. Did you know that during the magnificent Dubrovnik republic's golden era, salt was considered the "white gold" and a crucial element in the city's trading and diplomacy? Because the museum is small, it is best to have a guided tour to understand the process and the historical significance of the location or to visit during the Salt Festival in August.
Christian Larss Kreković is a General Manager at Sun Gardens Dubrovnik. Sun Gardens Dubrovnik is a luxury resort on the Adriatic coast in Croatia offering bespoke guest experiences.
If you would like to be a guest blogger on A Luxury Travel Blog in order to raise your profile, please contact us.