6 of Queensland's most luxurious islands
With 6973 kilometres of coastline, plenty of sunshine, pristine beaches and 1955 islands, Queensland is a pure paradise. Discover ancient rainforests, The Great Barrier Reef, colourful coastal towns, national parks, unique Australian wildlife and more.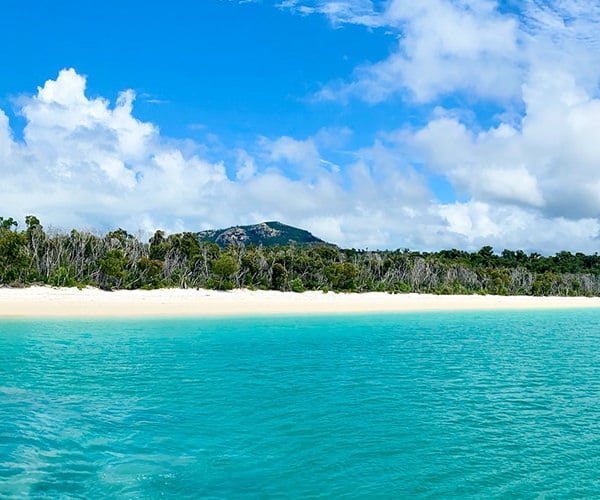 Featuring one of
Australia
's warmest climates, there are plenty of opportunities to soak up the beach vibes and explore Queensland's idyllic islands. With so much choice, even the names of the islands will trigger your imagination.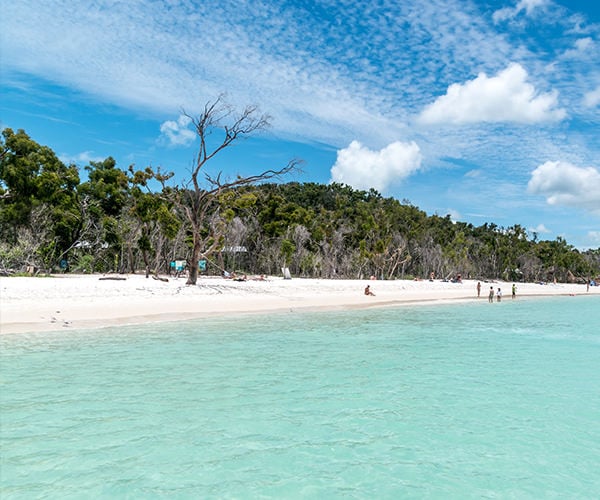 Fraser Island is one of Australia's most popular island's. It is also the world's largest sand island, stretching over 123 kilometres along the southern coast of Queensland. Featuring over 100 freshwater lakes, champagne pools, subtropical rainforests, untamed beaches, and more. If you're lucky, you may even spot a dingo, a dolphin or whale while you are there!
If you would like to spot a koala in the wild, Magnetic Island is the perfect place. With over 25 kilometres of walking trails to discover, there are no shortage of opportunities to marvel at these cuddly creatures in their natural habitat. Or if you are a water sport enthusiast, there are plenty of chances to explore the wonderful world underwater. If you enjoy diving, be sure to visit the Museum of Underwater Art or conquer five of the best diving spots in the world, which are found in this region.
While Fraser Island, Magnetic Island hold many treasures, if you do seek the less explored with the perfect blend of luxury, here are six of Queensland's most exclusive islands.
Pumpkin Island
Make memories on the secluded lush tropical paradise of Pumpkin Island. A tiny gem located in the southern part of the Great Barrier Reef, just 14 kilometres off the coast of Yeppoon. Six hectares of pristine nature, including an eco-friendly accommodation, which is solar and wind powered. It's a tranquil place where the waters are rich and marine life is abundant.
Would you like to experience something extraordinary? Pumpkin Island can be booked as your own private tropical oasis. The resort features seven self-catering bungalows and can accommodate a maximum of 34 guests. With no WiFi on the island, it is an ideal place to reconnect with your loved ones and soak up the Australian sunshine.
Lizard Island
Encounter a tropical oasis that lays on the most northerly point of the Great Barrier Reef, Lizard Island. Lose yourself in this hidden treasure, a place where you can discover 24 white pearled sandy beaches. Lizard Island Resort is the only resort located in the 1013 hectare national park with 40 suites and villas to offer.
Spend your days exploring the clear turquoise waters by snorkelling, or have a go at some stand-up paddle boarding. Have a close encounter with marine wildlife in a glass button sea kayak. Spoil yourself to an indulgent spa treatment or take a walk and conquer the highest point of the island. Savour the local flavours at the onsite restaurants, serving fresh local products, sourced from the coast. The menus are inspired by the melting pot of different cultures in the area. For the ultimate culinary experience, taste and discover the 7-course degustation menu with paired wines.
Hamilton Island
Lose yourself in a tropical haven – Hamilton Island. One of Queensland's secret gems, this magical island is known as one of the best diving spots in the world. The island is owned by the Oatley Family, who are Australian winemakers.
You can access the island from Airlie Beach, either by ferry, commercial, or private plane. It is the perfect platform to discover the Whitsundays, where the famous Heart Reef lies. Fill your days with water and land activities or by doing absolutely nothing at all!
Orpheus Island
Discover a remote island, lying off the Queensland coast and surrounded by the colourful Great Barrier Reef. Orpheus Island oozes laid-back luxury, offering boutique accommodation which embraces the neighbouring natural environment.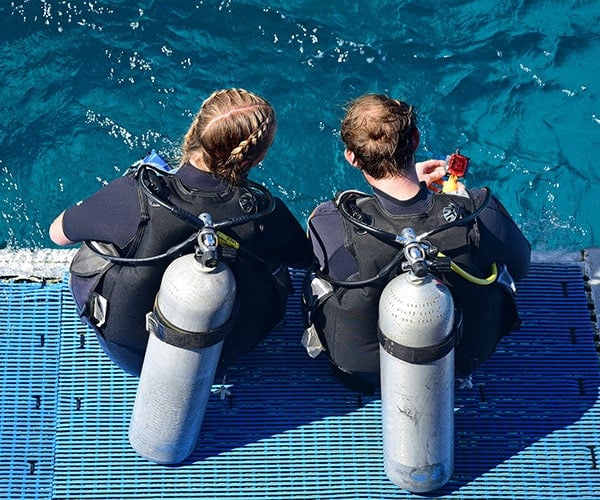 The island has a coastline stretching 11 kilometres of turquoise water and more than 1000 hectares of national park. The island can accommodate a maximum of 28 guests, therefore you will sense the seclusion and privacy. A foodies heaven, the onsite restaurant was awarded Chef's Hat in 2019 by the Australian Food Guide.
Heron Island
Lying within the Pacific Ocean, 72 kilometres north-east from Gladstone, you can find Heron Island. A small natural evergreen coral bay, it takes only 20 minutes to walk its length. This fascinating coral island was formed over 6000 years ago and is only accessible by boat or plane.
Discover the alluring world surrounding the island, a lagoonal platform reef, which you can choose to explore either by
scuba diving
or snorkelling. Heron Island is also considered one of the best diving spots in the world. Try to distinguish all the colours of the fish and shapes of the coral.
Spot a clownfish or marvel at the protected green sea turtles nesting and hatching on the shore. There are approximately 3000 to 4000 juvenile resident turtles found on the island, year round. The Loggerhead turtle and Hawksbill turtle are also known to make an appearance in this part of Queensland. There is an abundance of native birds to admire here too.
Lady Elliot Island
Lady Elliot covers 45 hectares and is the southernmost coral cay of the Great Barrier Reef – where the reef begins. The island is secluded with only one resort which can be reached by plane. If you walk around the island, it only takes approximately 45 minutes.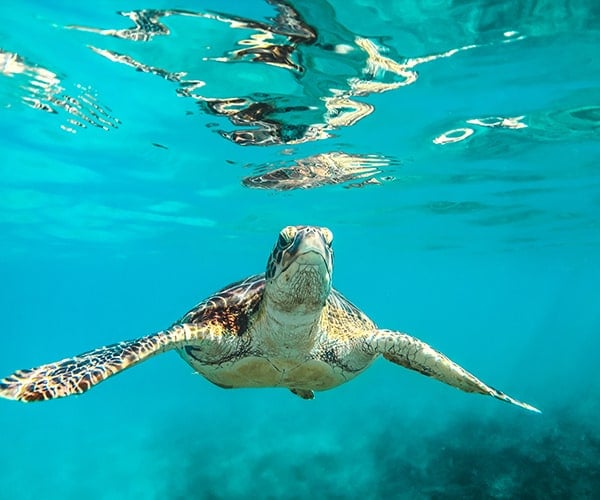 Spend your days snorkelling or diving and discovering one of the seven wonders of the world. A marine sanctuary with over 1200 species of marine life. Spot quirky sea urchins, clam, turtles and manta rays. The speckled carpetshark is also often seen lurking around the waters, off the island. If you are a bird lover, the island has the most diverse range of birds from any of the other islands located within the Great Barrier Reef. The island has an airstrip, an eco-resort and an historic lighthouse that was built-in 1873. Lady Elliot Island features a tropical savanna climate, perfect for holidaymakers who love to explore tropical islands. Which tropical island is calling your name?
Andrew Morten is Founder of A Journey DownUnder. A Journey DownUnder creates bespoke, tailored trips to Australia and New Zealand.
If you would like to be a guest blogger on A Luxury Travel Blog in order to raise your profile, please contact us.
Did you enjoy this article?
Receive similar content direct to your inbox.