Kenya is a country, well-known – and well-loved for many too – for its exceptional biodiversity and natural beauty, game viewing (including the Big 5), and friendly people, with top hospitality standards. It is for these reasons, along with others, that it is listed time and again by industry leaders like Conde Nast, CNN and Lonely Planet, as one of the world's premier safari destinations.
If you've not yet had the pleasure of visiting this East African gem, you are missing out and it definitely needs to have a spot on your travel bucket-list. Once you are ready to plan your trip, you will need to know when the best time is to visit Kenya on safari. Although it is considered a year-round destination for safaris (and beach holidays too), different times of the year present opportunities for distinct experiences.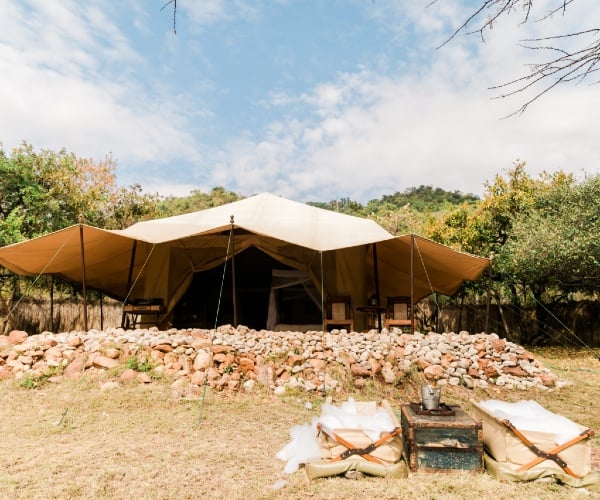 A perfect example of this is the annual Great Wildebeest Migration that covers parts of the Maasai Mara, one of Kenya's most famous national parks. Depending on where you are in the park and at what time of the year, you could see quite different aspects of this wildlife spectacle. You might be delighted during the calving season, mesmerized by a mile-long column of marching wildebeest, or the intense drama of these game animals meeting crocodiles during a river crossing.
This safari-by-season guide will show you what you might expect on your safari in Kenya – with particular focus in the Maasai Mara – depending on whether you visit during the dry or wet months. Each have exciting experiences, so you'll have to decide what you would most like to see you during your bush getaway.
Dry season safari: June to October
As with most safari destinations in Africa, the cooler months of the year are considered ideal for traditional wildlife viewing. Winter brings with it colder temperatures but significantly less rainfall, resulting in the natural process of vegetation dying off and many watering holes drying up. Without the cover of thick bush to hide away in, animals are easier to spot, and they are also forced to gather around the few sources of water left. So the likelihood of seeing several animals at a single waterhole is much greater.
This is also the time when the Great Wildebeest Migration crosses over the Maasai Mara. While no sighting on safari is guaranteed, the trends show the herds returning here around mid-August, after their time spent in Tanzania's Serengeti. They will then begin moving off from the Maasai Mara from about end-October. If you've always wanted to see this feat of the natural world taking place in this area of Kenya, then the best bet is to plan your safari in Kenya within the months of September to October. What's more, if you want to see some grueling predator-prey interaction, this is also the period during which you stand a good chance of seeing the crossings through the Mara River.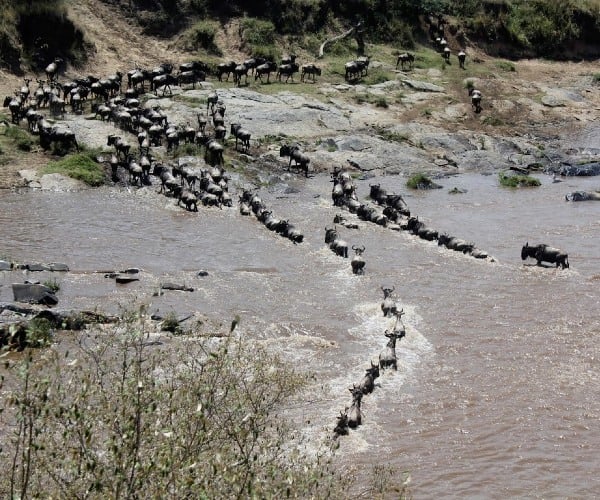 With this being the best season for wildlife sightings and the migration, many of Kenya's game reserves and national parks, including Maasai Mara, get crowded over this season and good sightings can attract a lot of vehicles. You can avoid the maddening crowds by visiting more remote and private concessions within national parks like Maasai Mara.
Wet season safari: November to May
Before making up your mind and settling on a dry season safari, consider the different aspects of the wild that a wet season safari in Kenya offers. The summer months are warm and rainy, presenting a landscape of striking emerald vegetation scattered with wildflowers and special wildlife sightings that are particular to this season. The longer days and skies that are clear of dust make the scenery extra brilliant, which is a huge plus for photographers and nature lovers.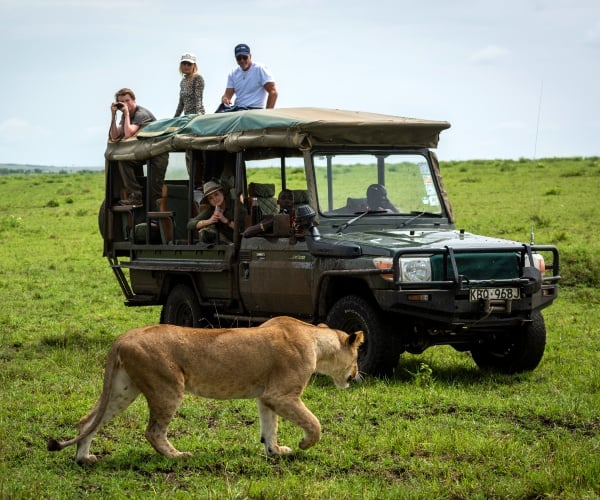 Based on the months (discussed above) when the more than one million game animals are in the Maasai Mara, visiting during the months of November to May means you'll miss the Great Wildebeest Migration in Kenya. There are of course all manner of resident animals here, including all members of Africa's Big 5, cheetah, bat-eared fox, and spotted hyena. And, what you miss in sheer numbers you gain in absolute cuteness in the warmer months, because this is the birthing season for game animals like topi, eland, zebra, and impala.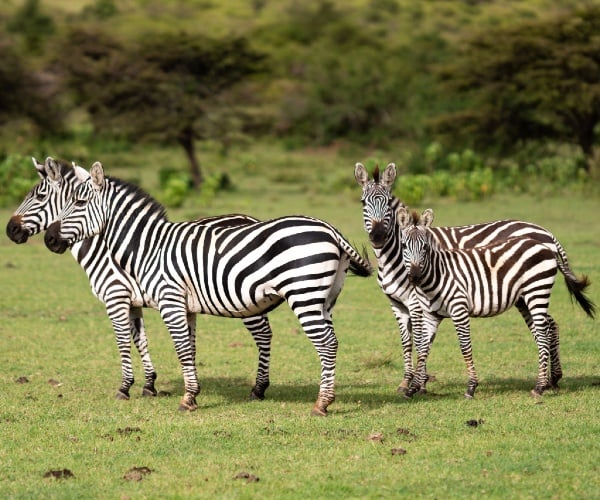 ---
IMPORTANT NOTICE:
If you are reading this article anywhere other than on A Luxury Travel Blog, then the chances are that this content has been stolen without permission.
Please make a note of the web address above and contact A Luxury Travel Blog to advise them of this issue.
Thank you for your help in combatting content theft.
---
Where the summer safari really outshines the winter safari is in the impressive birding opportunities it presents to birdwatchers and twitchers. The migratory species arrive from Europe and North Africa in the warmer months 'dressed' in full colourful plumage to breed and raise their young. Feathered visitors to Kenya include ospreys, cuckoos and a variety of raptors. In the Maasai Mara, migratory birds join about 500 endemic or near endemic resident species.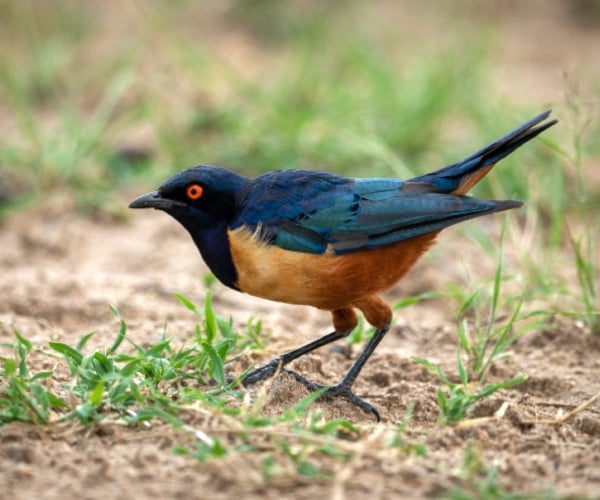 In general, the peak of the 'long rains' is during March and April. While the rain may sometimes interfere with some planned activities, the likelihood of it impacting your entire safari experience is slim. The wet months are the low or off-peak season for most parks and reserves in Kenya, which means fewer visitors and lower rates.
When it comes time to plan your safari in Kenya, when you choose to go is ultimately based on what you want to experience. And while this changes according to the season, the one thing that remains is that no matter when you go, you will have many, many unforgettable moments!
Calvin Cottar is Director and Owner at Cottar's 1920s Safaris. Cottar's 1920s Safaris is an award-winning luxury 1920s safari camp and private bush villa located in the famous 'seventh' natural wonder of the world, the Maasai Mara in Kenya, and owned and managed by the oldest established and continuing safari family in Africa.
If you would like to be a guest blogger on A Luxury Travel Blog in order to raise your profile, please contact us.