The Lake District is famous for its breath-taking beauty and amazing landscapes; fells and lakes that provide a never-ending playground for us to explore. But as the nights draw in and the temperatures begin to drop, it's always worth having a cold or rainy day alternative up your sleeve. So why not visit one of the region's many museums, a chance to step back in time and delve into the Lake District's rich history? And if you need a little inspiration, here are ten of our favourites.
Windermere Jetty Museum
Windermere Jetty Museum is located right on the shores of Lake Windermere and boasts a stunning collection of boats and sailing vessels, including steam launches, record-breaking speed boats and motorboats.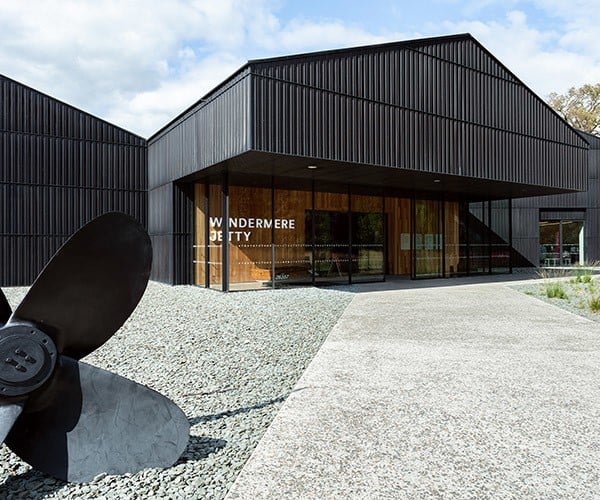 As well as showing a history of sailing on Windermere reaching as far back at the eighteenth century, you will also have an opportunity to see ongoing restoration projects.
Vessels include Swallow and Amazon, circa 1950, the boat used in the BBC film adaptation of Arthur Ransome's famous book; Beatrix Potter's tarn boat, circa 1890; and SL Dolly (circa 1850), the oldest mechanically powered boat in the world (still in running order).
Lakeland Motor Museum
Sticking to the transport theme, the Lakeland Motor Museum is home to over 30,000 exhibits ranging from vintage fire engines to collectible toys. This is an absolute must for any motor enthusiast.
The museum is located in a converted mill in the village of Backbarrow. Among the 30,000 or so exhibits are around 140 classic cars and motorbikes, as well as a host of other 'automobilia'. Take a trip down memory lane as you wander through over 100 years of automotive history, as well as some local history, authentic recreations and period shopping displays.
You will also get to see the exhibition dedicated to the work of Sir Malcolm Campbell and his son Donald, who between them set twenty-one land a water speed records. The exhibition includes a timeline of their achievements, as well as full size replicas of the 1935 Bluebird car, the 1939 Bluebird boat and the 1967 jet hydroplane, Bluebird K7.
Barrow Dock Museum
Built in an historic 19th century dock, Barrow Dock Museum is home to an array of objects charting the social and industrial history of the Furness area.
Learn about how Barrow began life as a small farming village before transforming itself into a bustling industrial centre within just a few decades.
Since then, this little-explored town has been at the cutting edge of maritime technology, the building place of submarines, warships and beautiful liners.
The Barrow Dock Museum gives you a chance to find out more about the fascinating heritage of the area, as well as Barrow's long history building vessels.
---
IMPORTANT NOTICE:
If you are reading this article anywhere other than on A Luxury Travel Blog, then the chances are that this content has been stolen without permission.
Please make a note of the web address above and contact A Luxury Travel Blog to advise them of this issue.
Thank you for your help in combatting content theft.
---
Derwent Pencil Museum
Yes, there really is a museum to celebrate the humble pencil and we can assure you that a trip to the Derwent Pencil Museum in Keswick is a great day out for the whole family.
On your visit, which begins by entering through a replica graphite mine, you'll learn that Keswick was the home of the first pencil and that graphite, used to make the famous Derwent pencils, was first discovered in Borrowdale where farmers used it to mark their sheep.
Having left the 'mine', you'll discover the origins of the Derwent Pencil company which began life as a small cottage production, as well as some amazing historical facts. For instance, the secret pencils which were used during WW2 that contain hidden maps; the Queen's special Diamond Jubilee Pencil; and miniature pencil sculptures.
Finish your trip with a picture of yourself alongside the museum's showstopper – a giant 8m tall pencil.
Laurel and Hardy Museum
Housed in a 1937 art deco cinema in Ulverston, the world-famous Laurel and Hardy Museum is thought to be the largest collection of Laurel and Hardy memorabilia. But why Ulverston? Because it's the birth place of one half of the comedy duo – in 1890, Stan Laurel was born just a few streets away in Foundry Cottages, now named Argyll Street.
The museum started life as one man's of photos which filled a few scrapbooks until the collection filled one small room. The collection kept growing and nowadays includes film-worn costumes, letters and even furniture, as well as the chance to watch some of their films.
Dove Cottage and Wordsworth Museum
"I wandered lonely as a cloud, that floats on high o'er vales and hills, when all at once I saw a crowd, a host of golden daffodils".
Arguably the most famous lyrical words penned by William Wordsworth, they were written in 1804 when the poet was living at Dove Cottage with his sister Dorothy.
Situated on the edge of the village of Grasmere, Dove Cottage was the home of the famous Romantic poet William Wordsworth and his wife Mary and his sister Dorothy.
Nowadays the cottage is run by the Wordsworth Trust and gives you a chance to experience the sights, sounds and smells of Dove Cottage. Attached to the cottage is the Wordsworth Museum where moments taken from his poems and his sister's Grasmere journal tell the story of their life here.
Hill Top, Beatrix Potter's House
Let's move on to another Lake District legend – Beatrix Potter. Beatrix Potter is part of the landscape of the Lake District. Wherever you go, you are likely to come across something linked to the author, be it Peter Rabbit merchandise or local children's attractions.
Hill Top was Beatrix Potter's former home, bought with the proceeds from 'The Tale of Peter Rabbit'. Run by the National Trust, the house is a time capsule of her life in the Lake District and appears as if she has just popped out for a walk.
The surroundings provided the inspiration for so many of her books – in fact, 'The Tale of Samuel Whiskers' was set entirely within the house and many of the book's illustrations match items of furniture still present today.
Take a walk through the gardens and spot the rhubarb patch where Jemima Puddle-Duck laid her egg, as well as the garden where Tom Kitten and his sisters played.
Ruskin Museum, Coniston
The Ruskin Museum opened in 1901 as a memorial to writer, artist and social reformer, John Ruskin.
Inside you'll learn more about John Ruskin, about what inspired him and how his thought and ideas have influenced modern society, including the creation of the National Trust and modern environmentalism.
The museum also details the efforts of Donald Campbell and his quest to become the fastest person on land and water as well as author Arthur Ransome who was so taken with the Lake District and the local landscape that he was inspired to write 'Swallows and Amazons'.
Wherever your interests lie, from history to geology, art to engineering, you will no doubt find something of interest in the Ruskin Museum.
Kendal Museum
Founded in 1796 by William Todhunter, Kendal is one of the oldest museums in the UK. And you'll be surprised at what you'll find, including the largest taxidermy collection in Europe – you'll even come face to face with a real size polar bear.
In fact, Kendal Museum is positively brimming with curios, historic artefacts and informative displays. This smaller scale Natural History Museum has something for everyone, including several internationally recognised collections.
This is a visitor attraction of distinction – not only will you be engaged, you'll be enthralled.
Hawkshead Grammar School Museum
The Hawkshead Grammar School Museum is situated in the quaint Lake District village of Hawkshead and gives an insight into what life at the school would have been like for its pupils since it opened in 1585. Among those pupils was none other than William Wordsworth.
Anyone visiting the museum will have access to the main classroom, the headmaster's study and the upstairs classroom, which is now an exhibition room displaying many fascinating objects, books and documents relating to the school and the people who have been associated with it over the years.
There are so many wonderful museums in the Lake District and Cumbria, so whittling it down to just ten was a challenge. Rest assured, wherever you are in the area, from Whitehaven to Windermere, Carlisle to Keswick, you'll find something that will pique your interest.
Rachael Thomas is Managing Director of Matson Ground Estate Company Limited, which has a number of Lake District holiday cottages, including Birkdale House. Birkdale House is a luxury Victorian residence at the heart of a privately owned estate in the English Lake District.
If you would like to be a guest blogger on A Luxury Travel Blog in order to raise your profile, please contact us.