A heart-breaking video of a polar bear starving to death in the Baffin Islands of Canada brought attention to the challenges bears face due to climate change. While in China footage of a bear lying in its cage at a bile farm, the bars just wide enough to poke out a paw, and coverage of rescued 'bile bears' in Vietnam, arriving at sanctuaries with immense psychological and physical problems, some too weak to walk or climb after a lifetime in cages, raised attention to the plight of these mistreated animals. With habitats ranging from forests to woodland and grasslands to sea, bears are intriguing and captivating – but facing a bleak future.
With shrinking ice and inaccessibility to prey, polar bears could be extinct by 2050, climate change is causing their habitat to quite literally melt away. Grizzly bears are threatened with extinction as their habitat is destroyed by logging, mining, oil and gas drilling and land development. Thousands of Asiatic black bears (moon bears), sun bears, and brown bears, are kept, for decades, in cages and farmed for their bile. Panda bears are being pushed, by habitat fragmentation, into smaller, less liveable areas, and with bamboo making up 99% of their diets, the shrinking of bamboo forests is causing food shortages. The International Union for Conservation of Nature (IUCN) estimates that fewer than 20,000 sloth bears survive in the wilds of the Indian subcontinent and Sri Lanka. Of the eight bear species in the world, the IUCN lists six as vulnerable or endangered, the only exceptions being black and brown bears, who are still at risk in certain locations.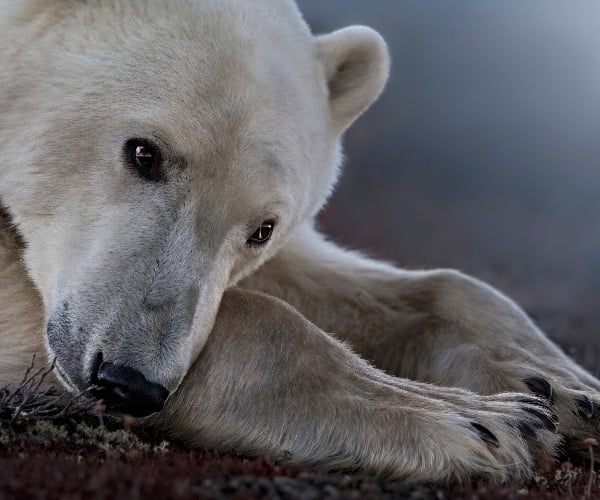 Remembering Wildlife is the collective name for the series of books created by British wildlife photographer Margot Raggett, who in 2014 began asking fellow wildlife photographers if they would contribute to a fundraising book for animal conservation. Their response was unanimous and Remembering Elephants, was published in 2016, with images donated by 65 of the world's top wildlife photographers. Such was the success that Remembering Rhinos was quickly announced and launched in 2017, once again to critical acclaim. Remembering Great Apes, the third book in the series, was published in 2018 and featured images donated by 72 photographers and a foreword by Dr Jane Goodall. In 2019 the fourth book in the series, Remembering Lions launched, followed by Remembering Cheetahs, which won the GOLD award for best nature book in The Independent Publisher Book Awards. 2021 saw the release of Remembering African Wild Dogs.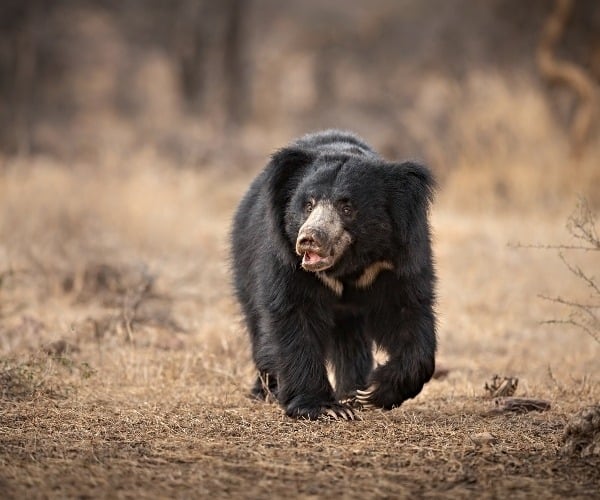 Since the first book in 2016, more than 230 of the world's best wildlife photographers have generously contributed to the Remembering Wildlife series, more than 33,000 books have been sold, and over $1.24 million USD has been distributed to 59 different conservation projects, in 24 countries, across Africa and Asia. Now, the stunning imagery of a new book in the series, Remembering Bears, is raising awareness of the plight facing these special animals and raising money to protect them.
Founder of Remembering Wildlife Margot Raggett says, "humans have long had a special relationship with bears – we hug them at night as children and love seeing them in story books and on screen. Yet, in the real world, they're not always viewed with the same affection and can been seen as a nuisance or a threat… Some face lives of misery – as dancing bears, illegally trafficked as pets or used for medicine – or face serious threats and extinction through climate change, hunting or human-wildlife conflict… Through images and words, this book shines a spotlight on their diversity, beauty and resilience as well as raising awareness of their plight and raising funds for organisations passionately fighting for the future of bears."
Each page of this beautiful book reveals another striking image of one of the eight bear species – American black bear, Andean bear, Asiatic black bear, brown bear, giant panda, polar bear, sloth bear and sun bear – revealing tender moments with family members, fierce territorial battles and the harsh reality of life as a bear.
Remembering Bears features images from more than 80 of the world's best wildlife photographers, including Marsel van Oosten,  Joshua Holko, Dave Sandford, Andrew Parkinson, Vladimir Cech Jr, Kevin Dooley, Tristan Dicks, Will Burrard-Lucas, Shivag Mehta, Fredrik Granath, Daniel Rosengren, Sabrina Schumann, Anjali Singh and Amy Gulick, who have generously donated images showing bears in their natural habitats from China to Peru, Alaska to Borneo. This year's cover image was taken by Morten Jørgensen.
Among the stunning photography, Remembering Bears also features 10 winning images from a worldwide competition.
---
IMPORTANT NOTICE:
If you are reading this article anywhere other than on A Luxury Travel Blog, then the chances are that this content has been stolen without permission.
Please make a note of the web address above and contact A Luxury Travel Blog to advise them of this issue.
Thank you for your help in combatting content theft.
---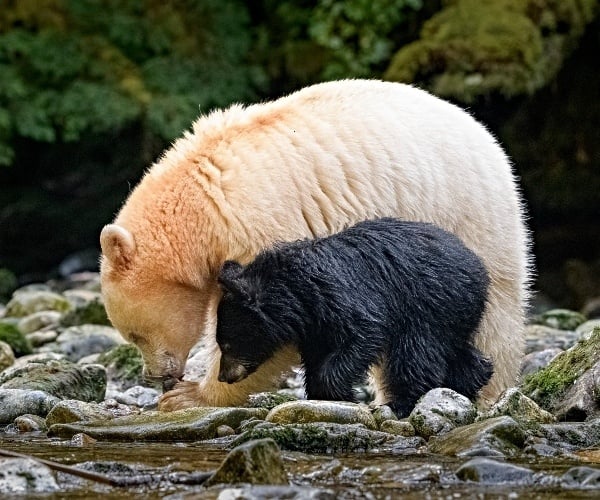 Bears are often overlooked among the dwindling animal species of our planet. Many people have the misconception that "if you go down to the woods today… every bear that ever there was, will gather there for certain" … on a global scale though, the future of bears is far less certain. Bears are extremely intelligent creatures. Not only can they count as well as primates, they have also learned to use tools and are highly sensitive to emotion. As well as happiness, bears experience grief, and have demonstrated trauma responses. Their eyesight is much sharper than humans (and they have night vision), their ears are twice as sensitive as ours, and they can smell a meal up to 20 miles away. But they're also threatened by habitat loss, human-animal conflict, hunting, the illegal pet trade, road kills and exploitation, such as dancing bears and bear bile farms. To help raise funds for conservation projects to protect bears, invest in a copy of Remembering Bears. Each copy of Remembering Bears costs £45 GBP (approximately $50 USD) and copies can be ordered at www.rememberingwildlife.com.
Remembering Wildlife exists to raise awareness of the plight facing wildlife, as well as funds to protect it. Famous supporters of the series include Russell Crowe, Michelle Pfeiffer, Chris Martin, Pierce Brosnan and many more. Further information about Remembering Wildlife, and the projects it has already funded, can be found on their website.
Did you enjoy this article?
Receive similar content direct to your inbox.