Valencia, a vibrant city on the southeastern coast of Spain, is renowned for its rich history, stunning architecture, and mouthwatering cuisine, not to mention an occasional F1 Grand Prix on its street circuit. The Mediterranean coastal city is a haven for food enthusiasts who seek extraordinary dining experiences with a touch of luxury. This blog explores my top 10 luxury restaurants in Valencia, where discerning travellers can indulge in culinary delights, impeccable service, and the ultimate in gastronomic luxury.
1. Ricard Camarena Restaurant
Ricard Camarena Restaurant, led by the Michelin-starred chef Ricard Camarena, sets the bar high for fine dining in Valencia. Located in the historic center of the city, this elegant establishment offers an ever-evolving menu featuring innovative interpretations of Mediterranean cuisine with a focus on locally sourced ingredients.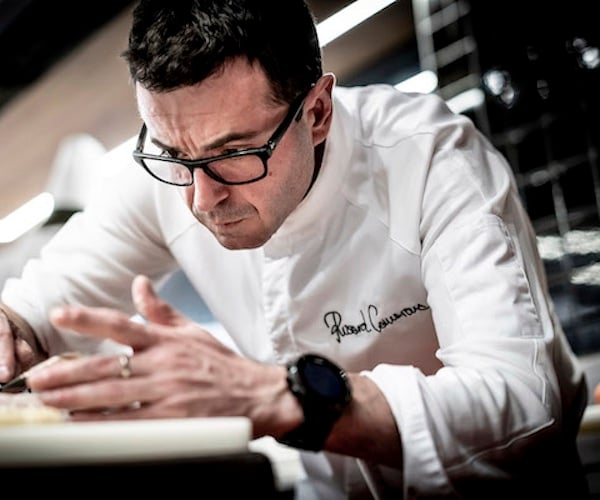 In the world of gastronomy, few chefs have the ability to transform ingredients into culinary masterpieces quite like Richard Camarena. With his insatiable passion for cooking, dedication to sourcing the finest local ingredients, and an unwavering commitment to pushing culinary boundaries, Camarena has earned himself a well-deserved place among the culinary elite. This blog explores the life, philosophy, and achievements of Richard Camarena, a Michelin-starred chef who has left an indelible mark on the culinary landscape.
One of Camarena's most iconic dishes is the renowned "Krill," an innovative creation that exemplifies his culinary prowess. This dish, featuring tiny crustaceans known as krill, delicately paired with sea urchin and a dash of lime, embodies Camarena's ability to showcase the essence of local flavors with unparalleled finesse.
Camarena's culinary philosophy centers around simplicity, balance, and attention to detail. He believes in letting the ingredients speak for themselves, using techniques that enhance their natural flavors without overpowering them. His commitment to sustainable practices is also evident, as he champions the use of organic and locally sourced products, reducing environmental impact while supporting local farmers and producers.