United Kingdom Travel Guide
Home > Travel Guides > United Kingdom Travel Guide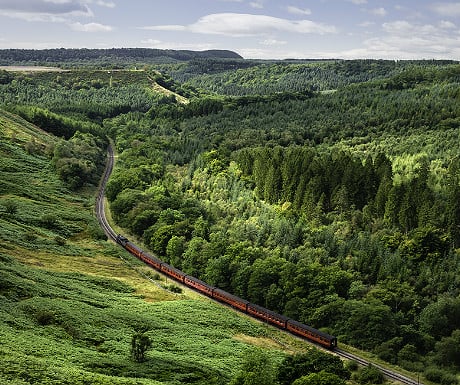 LUXURY TRAVEL
United Kingdom Travel Guide
The United Kingdom is one of the world's most popular countries to visit. It is a place of centuries-old history, wild and scenic landscapes, as well as world-renowned museums, galleries and attractions. Yet it is a nation made up of other nations, each with their own identities and spaces to enjoy. Whether you're visiting England, Northern Ireland, Scotland or Wales, you'll always find plenty to see and do, experience a warm welcome, and enjoy top hotels and restaurants.
Introduction to the UK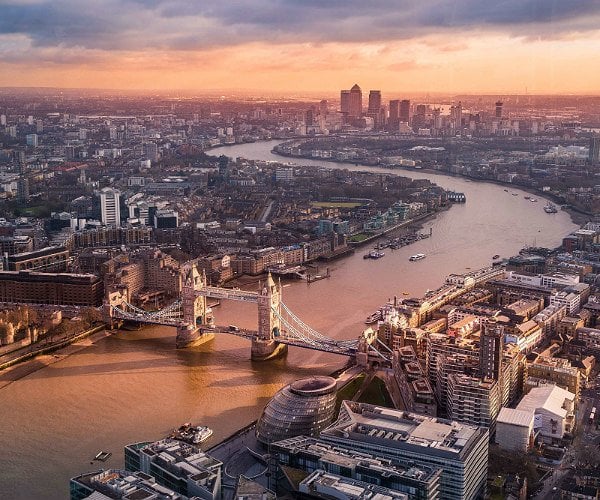 The United Kingdom is one of the most historic countries in the world. Once a major superpower which headed up the British Empire stretching around the world, today it is a modern, tolerant and forward-thinking country. Loved by millions of overseas visitors each year, the four countries of the United Kingdom are packed full of historic attractions, vibrant cities, world-class leisure and warm, friendly people.
Perhaps best known for its royal family, the UK is also an island nation famed for its wild and majestic scenery, its rugged coastlines, traditional communities and industries that shaped the world. Any visitor is sure to be fascinated by the juxtaposition of thousand-year-old castles and cathedrals side-by-side with modern architecture.
Aside from its history, the UK is also a place full of culture. It is a nation of sports, good food and drink, literature and art.
United Kingdom or Britain?
The United Kingdom, or UK, is made up of four member countries – England, Northern Ireland, Scotland and Wales – which are situated on the British Isles, a collection of islands in northern Europe. Great Britain, or Britain for short, is the largest of these islands, and is home to England, Scotland and Wales.
Whilst most citizens of the UK (known as the British) understand how complex this is to understand, it's polite to try and get it correct. Calling a Scottish person 'English' is not the best way to make a good impression! Nevertheless, while you're visiting you won't notice any borders or formalities as you travel between the different countries, and there are simplified border procedures when travelling from the rest of Europe.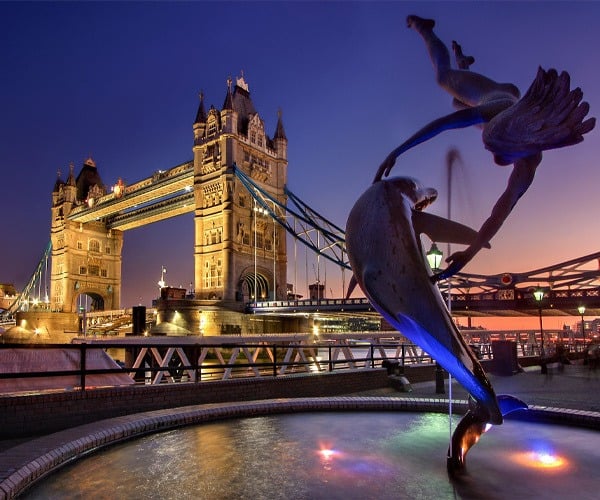 England
The largest and most populous of the countries making up the United Kingdom. England is home to the capital, London, as well as other large cities like Birmingham, Liverpool, Manchester and Newcastle-upon-Tyne. Many visitors choose London as the focal point of their visit, as it has the most attractions, accommodation and transport hubs in one area. However, the rest of England (and indeed the United Kingdom) should not be overlooked since there is much more to it than London.
Northern Ireland
Home to cities like Belfast and Londonderry, Northern Ireland is one of the United Kingdom's fastest growing tourist destinations thanks to its heritage and new attractions. The Titanic Museum, alongside the slipway where the great liner was built, is an incredible monument to the history of the ship and the people that made it, as well as the tragedy of all those lost when it sank in 1912.
Northern Ireland's other major draw is the Giant's Causeway, which is an scenic area of interlocking basalt columns exposed on the northern coast, forming spectacular shapes against the wild North Atlantic.
Finally, Northern Ireland in recent years has become an attraction thanks to it being a filming location for the Game of Thrones TV series. Many tours are now offered to visit these locations and relive some famous scenes.
Scotland
Scotland is a land of incredible scenery and history. Its two main cities are Edinburgh and Glasgow in the southern part of the country, each with major international airports and good rail and road links. Edinburgh is well known for attractions like its castle, Holyrood Palace, the Royal Mile, and Royal Yacht Britannia. Glasgow is also a centre for shopping, art galleries, and as a gateway to the rest of the country.
Further north is the large region known as the Highlands, which incorporates the largest peaks and most scenic valleys. This is the region where you'll find hundreds of Lochs, or lakes, including the largest – Loch Ness – which is famous as the home of the fabled Loch Ness Monster. Further north are cities like Aberdeen and Inverness, each important commercial centres and gateways to the surrounding countryside.
Mainland Scotland's most northerly point is John O'Groats, which many visitors flock to in order to pose for a selfie at the famous sign, and take in the scenic clifftop views. But venture beyond into the North Sea and you'll find two island archipelagos – the Orkney Islands and the Shetland Islands. Each are wild, remote and full of history. Closer to Norway than London, their peoples have been influenced by Scandinavia throughout their history, and have ancient sites dating back thousands of years.
Off Scotland's west coast are the Inner and Outer Hebrides, as well as islands like Skye, Arran, Islay and Mull, famed for their remoteness, legends and scenery.
Scotland is also famous for its whisky, produced for centuries and now a major industry. Throughout the five different whisky-producing regions you'll find distilleries, both young and old, which are still using age-old methods and local water sources. They often have visitor centres.
For an extra hit of scenery, there are two national parks in Scotland – the Cairngorns, where you'll find the ski resort of Aviemore, and Loch Lomond and the Trossachs, home of a large collection of scenic lochs and beautiful villages.
Wales
Proud and industrious Wales is found along England's western edge and is made up of some of the United Kingdom's most mountainous and scenic areas. Its crowning glory is the Snowdonia National Park, topped by Snowdon the UK's second-tallest mountain. You don't need to be a mountaineer to enjoy its peaks thanks to a scenic train which winds its way to the summit.
Further south is the Brecon Beacons National Park where you'll find more mountain peaks, miles of cycling and walking paths, and Hay-on-Wye, with its many bookshops and famous literature festival. Then there's the Pembrokeshire Coast National Park at one of Britain's most remote points, facing the crashing North Atlantic and looking out towards Ireland. It is home to a 186-mile clifftop path, and hundreds of stunning beaches devoid of any crowds.
Along the southern coast of Wales are its main centres of population, including Swansea, Newport and the capital Cardiff where you'll find shopping, museums, entertainment and dining. It is easily linked from the rest of the UK via the M4 motorway which heads all the way to London, as well as air and rail links.
History of the UK
The United Kingdom today is a modern country and a leader on the world stage. But much of its attraction and how it is thought of stems from its long and interesting history, and the people that have made it what it is today.
What we know as the United Kingdom today stems only from the early 1700s, with Ireland added in 1800 (leaving in 1922, with Northern Ireland rejoining in 1927). However, long before any of this came about, this collection of islands off Northern Europe were a site of changing ownership since prehistoric times. In fact, the oldest known settlement in the UK at Amesbury in Wiltshire, dates back as far as 8820BC. This is where you'll find the Stonehenge monument today, and a great place to link with the incredibly long history of the UK.
Later the British Isles were home to the Celts, Romans, Saxons and Vikings. The Romans can be credited for bringing the islands into a modern era, founding towns and cities like London and Colchester, building a wide-ranging road network, and the famous northern boundary with Scotland known as Hadrian's Wall.
Britain is perhaps best known for its monarch. Still ruled by a royal family today, famous rulers in the past have included William the Conqueror, Mary Queen of Scots, Queen Elizabeth I, Richard III, the ruthless King Henry VIII, Queen Victoria and today's longest reigning Queen Elizabeth II. Perhaps even King Arthur ruled over this land, and his supposed grave can be found near Glastonbury in Somerset.
Britain's impact on the world in more recent times stemmed from its Industrial Revolution, which brought new technologies such as the railways, bridges, industrial processes, and even as recently as the 1960s brough the supersonic Concorde aircraft to the world.
Perhaps one of the most important aspects of Britain today is in the preservation of its history, and this is good reason to visit. So many sites from the past are still around today which link us with the people and events which made Britain so famous. From Roman forts to medieval castles and industrial mills, the past has left its mark on this ancient landscape.
Where to stay in the UK
There are many amazing accommodation options across the United Kingdom, and there's something for everyone, from budget hotels and campsites, to luxury hotels and private accommodation.
Where to choose to stay in the UK depends on your itinerary. Most major cities have plenty of options, with London and Edinburgh in particular geared to providing a huge range of places to stay for visitors.
If your stay involves a rural vacation, the UK has a long history of self-catering and boutique accommodation, with many wonderful and unique locations from coastal retreats to historic cottages and island hideaways.
For those who love great food, there are many boutique hotels and restaurants with accommodation where you can combine a great meal with a warm and comfortable stay.
Travel around the UK is quick and easy, but it's always best to base yourself at a central point close to the places you hope to visit, and move on when you head to a different part of the country. Often the largest, most luxurious hotels are found in the centre of the main cities. However, country retreats can be found in all corners of the UK.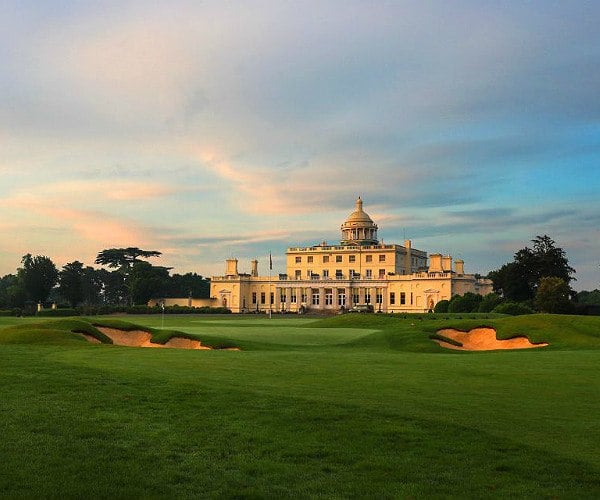 Accommodation in the UK
There are many great luxury hotels in central London, as well as cities like Birmingham, Manchester, Edinburgh and Glasgow. Each of these cities have many hotel options, with lots of choice for the traveller.
Some of the best-known include The Savoy, The Dorchester and The Waldorf in London, and Gleneagles in Scotland, however there are luxury hotels, resorts and spas throughout the United Kingdom which are setting new benchmarks in quality and service every year.
Smaller boutique hotels can be found both in cities and towns, as well as rural and village locations, and seem to be becoming more popular.
If something more private and spacious is your thing, self-catering cottages and AirBnBs are very popular. Holiday cottages and bed & breakfasts particularly common in areas of natural beauty, such as the country's national parks, Scotland and south west. These can be booked up months in advance in busy periods like Easter and the summer, so it's best to make bookings once your plans are firmed up to avoid disappointment.
Places to visit in the UK
The United Kingdom is a wonderful place to visit and has a lot to offer. Large cities like London, Edinburgh, Manchester and Belfast are natural ports of call for those interested in the country's museums, galleries, fantastic hotels, restaurants and shopping.
In London, some of the country's most famous attractions can be found. From the formidable fortress of the Tower of London to the National Gallery, St Paul's Cathedral, Big Ben, shopping along Oxford Street, theatre in the West End, or a visit to the home of the Queen at Buckingham Palace.
Across the country, many historic attractions are open to visitors, including castles, the homes of famous people, plus country homes and relics of the country's important industrial past. Not far from London is Windsor Castle. A great family day out is Warwick Castle in the Midlands, and up in Northumberland it seems there's a castle around every corner.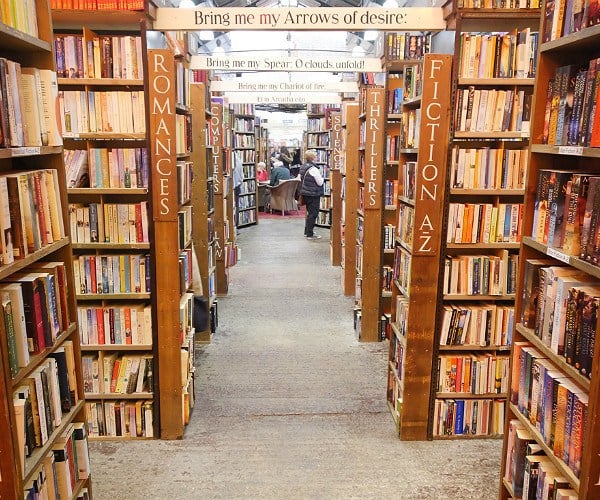 Well known as centres of education, both Cambridge and Oxford are within easy reach of London and are full of history worth exploring. Or further north is the old capital at York – dominated by the world's largest Gothic cathedral.
For those who love the great outdoors, the United Kingdom has 15 national parks where areas of outstanding natural beauty are protected and open to all. Key among these for any visit include the Lake District and Yorkshire Dales in northern England, wild Dartmoor in the south west, the snow-capped peaks of Snowdonia in Wales, and the Cairngorns in Scotland.
Each of these National Parks exist to preserve the natural environment and traditional ways of life. They are great places to enjoy outdoor pursuits, such as walking, cycling and sailing, as well as enjoying a slower pace of life.
Speaking of Scotland, this country has lots to offer. From the history and culture of Edinburgh and Glasgow, to the immense and alluring Loch Ness, amazing golf courses, whisky distilleries, and the remote and rugged islands of its northern and western shore, there's so much to see.
Then there's Northern Ireland – a country drawing increasing numbers of visitors every year to see the fabled Giant's Causeway and learn about the world's most famous ocean liner at the Titanic Museum.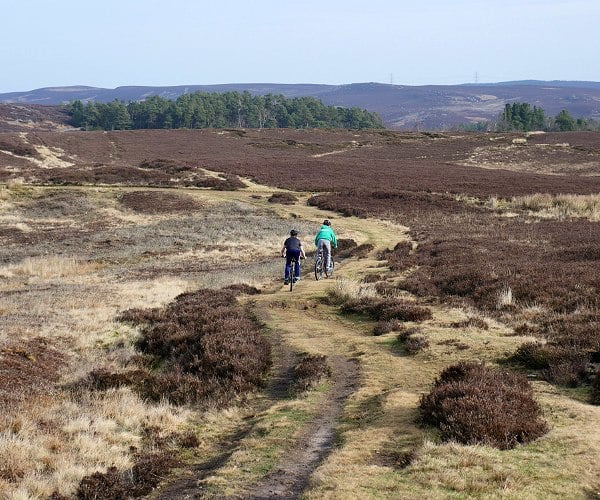 Things to do in the UK
The United Kingdom has something for everyone, from history to modern art, museums, galleries, outdoor experiences, luxury travel and entertainment. While it is easy to get around, seeing everything will take some time, so it's best to decide what might interest you most.
A best-of itinerary may include the sights of London, including Big Ben and the Houses of Parliament, riding the London Eye, Westminster Abbey, the Tower of London and Tower Bridge, shopping at Harrods or along Oxford Street, taking in a West End theatre show, and strolling along The Mall from the National Gallery at Trafalgar Square to the home of the Royal Family at Buckingam Palace.
Heading further afield, historic attractions like Henry VIII's Hampton Court, Stonehenge in Wiltshire and Shakespeare's home in Stratford-upon-Avon offer a link to the country's past. In the north, important cathedral cities like Durham and York ooze history and charm, and the Peak District and Lake District National Parks offer a tranquil and scenic retreat from the busyness of life, where you can enjoy traditional inns, outdoor pursuits and charming hotels.
Cities like Birmingham, Cardiff, Liverpool, Manchester and Glasgow are famed for their architecture, museums, galleries, shopping and entertainment, while Scotland is a vacation in itself with so much to offer, from castles and museums to golf courses and sports.
Families will love theme parks like Alton Towers, LEGOLAND Windsor, Blackpool Pleasure Beach and Drayton Manor, as well as the Chester Zoo and Longleat Safari Park.
If you time your visit perfectly, you may also be able to attend one of the famous sporting events held in the UK each year, like the Formula 1 Grand Prix at Silverstone, the Grand National horse race near Liverpool, the Wimbledon Tennis Championships in London, or any one of the exciting football matches, with teams like Arsenal, Chelsea or Manchester United the most popular.
Food in the UK
All across the United Kingdom you'll find amazing chefs and both traditional British and international cuisine on offer. While dishes like Fish and Chips, Bangers and Mash, Yorkshire Pudding and Shepherd's Pie are famous, and can be found as staples in traditional pubs, there are excellent restaurants producing new and tasty dishes from around the world wherever you go.
There are quite a few drinks you should also try while in the United Kingdom. Beer is a traditional drink across the nation, with a stout or bitter ale the most authentic. If you visit the south west, around areas like Somerset and Bristol, be sure to sample cider – an alcoholic drink made from apple juice. And of course, little needs to be said of the famous Scottish whisky, produced across the country, with the taste and style differing depending on which region it is made in. Gin is also very popular in the UK, with new distilleries popping up all over the country.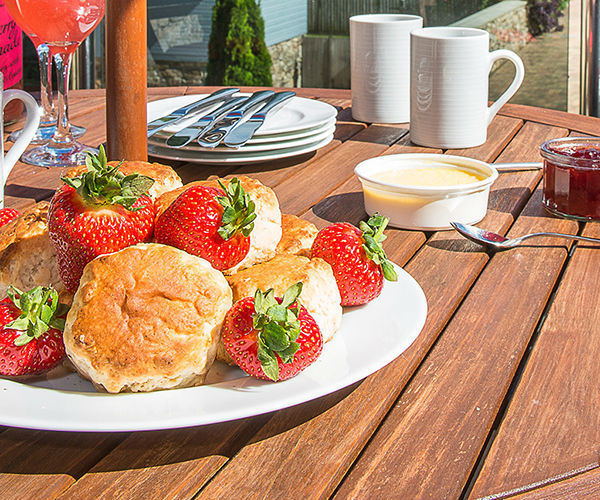 There are currently over 190 Michelin star restaurants in the UK, and they can be found in all parts of the country, from the Isle of Skye to Jersey in the Channel Islands; Northumbria to Northern Ireland. Famous chefs like Gordon Ramsay, Alain Roux, Raymond Blanc, Heston Blumenthal and Michel Roux Jr and many more head up some of the more famous establishments, like Le Gavroche, The Fat Duck, and The Dorchester. The majority are in London, Manchester and Edinburgh, but wherever you head you will find tasty cuisine and amazing menus at venues from traditional pubs to modern city centre eateries.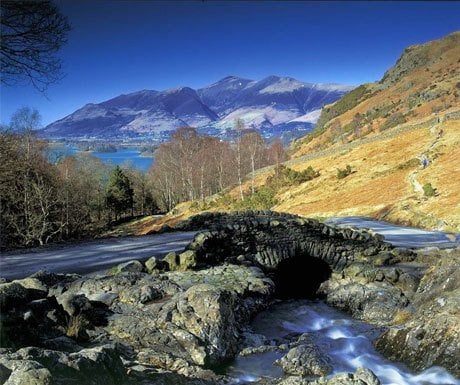 Getting around the UK
The United Kingdom is easy to get around. It has a modern and widespread transportation network linking all major towns and cities.
Most visitors from abroad will arrive at one of the main international airports. There are five in London, namely Heathrow, Gatwick, Luton, Stansted and London City, each with widespread international networks, as well as domestic flights to other parts of the UK. Other major airports are at Birmingham, Manchester, Edinburgh and Glasgow.
There are also ferry ports linking the UK with France, Ireland, Belgium and the Netherlands, and the Eurostar high-speed train links London St Pancras station with Amsterdam, Brussels and Paris through the Channel Tunnel.
The domestic rail network in the UK is also quite comprehensive, with major lines emanating from London's main stations to the country's regions, as well as main cities, where local lines and metro systems link to smaller stations. Buses are also common in towns and cities, and there is a network of long-range buses between all major cities.
The London Underground is the world's oldest public metro system and makes it easy for getting around the city on fast, regular trains. Central stations can become crowded during peak times of day and times of year. Other metro systems exist in cities like Glasgow, Newcastle and Liverpool, while cities like Manchester, Nottingham, Sheffield and Edinburgh have modern road tram systems.
Most bus, metro and tram systems require tickets to be bought on board, or in advance via a ticket machine. Longer distance trains mostly require a ticket to be purchased in advance from stations, websites or apps.
While the road network is comprehensive, with large motorways acting as arterial routes between major cities, some rural areas in the UK are only served by local roads which in places can be narrow and slow to travel along. It should be remembered that in the UK cars drive on the left side of the road.
Taxis are common in all parts of the UK, with the Über app and drivers available in most areas.
There are a number of long-distance train routes. The most famous are the Caledonian Sleeper between London and Inverness, and the Night Riviera between London and Penzance, where you can enjoy a fine meal and sleeper berth for a relaxing journey.
When to visit the UK
Sadly the United Kingdom is often associated with poor weather. But this is not always the case, and the country enjoys a mild climate which is often blessed with warm and pleasant periods in early and late summer, which are the best times to visit. The south west counties, like Cornwall and Devon, are often as hot as France and very pleasant to visit year-round. The west side of the country can often be wet.
Putting the weather to one side, there are many other great times to visit the UK. The country enjoys the festive period of Christmas very much, with decorations in the streets and windows of most towns, cities, and even smaller villages.
Unlike some European countries, the UK does not close down for business during the summer months. The only time when most businesses and attractions are closed is over Christmas Day, Boxing Day (26th December), and New Year's Day. There are also a number of public holidays around Easter and in the summer, but visitor attractions usually remain open for these.
Hotels and other accommodation, particularly in the popular tourist spots, can be fully booked during the summer school holidays (typically late July and all of August), so booking ahead is advised.
Events in the UK
Across all four countries of the United Kingdom you'll find a range of cultural, sporting, religious and national events which draw crowds and are worth experiencing.
January
1st New Year's Day Parade, London
25th Burn Night, Scotland
Celtic Connection, Glasgow
February
London Fahion Week
Six Nations Rugby, Wales
March
1st St David's Day, Wales
Six Nations Rugby, Wales
Glasgow International Comedy Festival
St Patrick's Day Northern Ireland (widely celebrated)
Dark Skies Festival, North Yorkshire
Cheltenham Festival (horse racing)
April
Oxford and Cambridge Boat Race
Grand National horse race, Liverpool
23rd – St George's Day, England
Highland Games, Scotland
Spirit of Speyside Whisky Festival, Scotland

May
Brighton Festival
FA Cup Final (football), Wembley, London
Chelsea Flower Show, London
Hay Festival of Literature and Arts, Wales (into June)
June
Queen's Birthday Trooping the Colour, London
Edinburgh International Film Festival
Royal Ascot, Berkshire
Isle of Wight Festival
Royal Highland Show, Edinburgh
Stonehenge Summer Solstice, Wiltshire
Wimbledon Tennis Championships, London
Henley Royal Regatta, Henley-on-Thames
July
Wimbledon Tennis Championships, London
Henley Royal Regatta, Henley-on-Thames
Goodwood Festival of Speed
Formula 1 British Grand Prix, Silverstone
Golf Open Championship, Kent
Edinburgh Art Festival
August
Edinburgh Art Festival
Royal Edinburgh Military Tattoo
Edinburgh Fringe Festival
Edinburgh International Book Festival
Notting Hill Carnival, London
September
Jane Austen Festival, Bath
Last Night of the Proms, London
Braemar Gathering, Aberdeenshire
Great North Run, Newcastle
London Fashion Week
Heritage Open Days, Across England
October
London Film Festival
Belfast International Arts Festival
London Marathon
November
5th – Guy Fawkes Bonfire Night, Nationwide
30th St Andrew's Day, Scotland
Kendal Mountain Festival, Lake District
London Jazz Festival
Leeds International Film Festival
December
31st Hogmanay, Scotland
31st London Fireworks
Luxury travel tips
Long-distance trains in the UK usually have a First Class option, which can be booked in advance or often upgraded at the station. This offers more space, plus complimentary food and drinks. The most modern trains operate along the East and West Coast lines between London and Scotland, calling at most important cities along the way.
Most cities offer top quality restaurants, and an ever-growing list of country-style pubs can now also be counted among the country's best eateries, with many run by well-known chefs. Review websites as well as travel supplements and national newspapers regularly have reviews and guides to the top restaurants.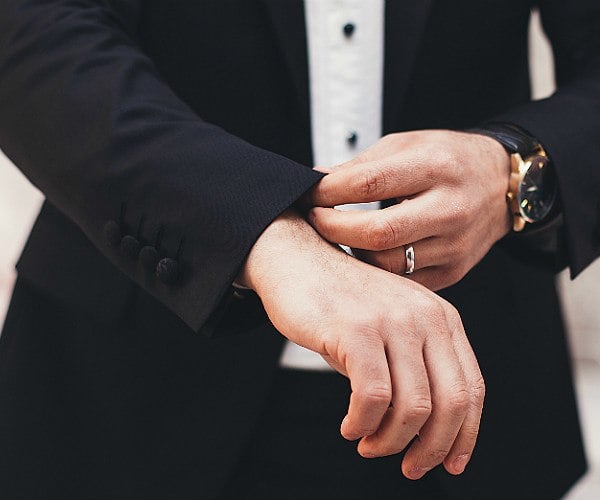 While tipping is not mandatory in the UK, it is considered appropriate in restaurants, taxis and with concierge services in better quality hotels. It is not expected in pubs or other forms of transport.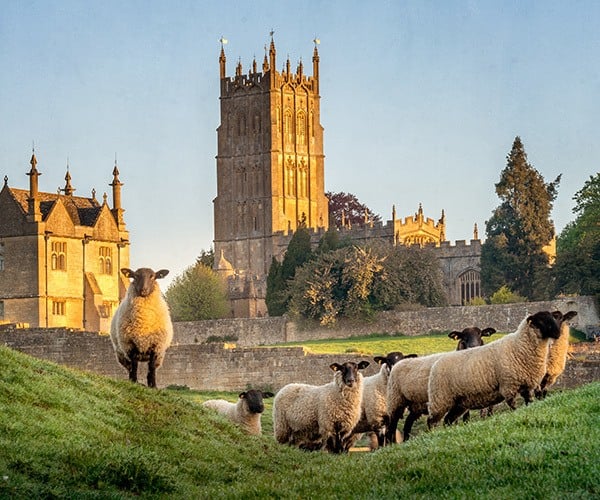 Language and culture
English is, naturally, the main language spoken in the United Kingdom, but it is by far not the only one you'll hear. Welsh is spoken in many parts of Wales, and you'll often see signs in both languages. Similarly, in Scotland you may also hear Gaelic being spoken, and signs in both languages. But don't worry, English is understood by everyone.
Around the United Kingdom you may hear some strong regional dialects. These may be quite different from the traditional English accent you'll have heard on TV and take some getting used to. The most notable and tricky to understand are Glaswegian, Scouse (from the Liverpool area), Geordie (from the Newcastle-upon-Tyne area) and Northern Irish.
The United Kingdom is a very culturally diverse nation. Its inhabitants comprise peoples from all over the world who have come to settle here and who have mixed with the traditional British culture. In cities and towns it is common to see people and businesses from all ethnic backgrounds, with a very open and welcoming society.
If you're looking for the most traditional parts of the UK, you'll usually find these in rural areas, where ways of live have been maintained for centuries.
Britain is traditionally a sport-loving nation, with many people professing allegiance to a local football team, a rugby club, or a cricket team. Other sports like golf, tennis and cycling are also very popular, and many British enjoy getting outdoors for exercise. There are many opportunities for you to do so on your visit, too.
Eating out and nightlife also feature heavily in British culture. The traditional pub is still a mainstay of evening entertainment for many, with most also serving good food. Bars, nightclubs and restaurants are also a big part of life in British towns and cities.
Useful phrases
Quid – Slang for Pound (currency)
Biscuit – Cookie
Jumper – Sweater
Trainers – Sneakers
Knackered – Exhausted
Mate – Friend
Rubbish – Nonsense or Garbage
Blimey – Wow
Bloke – Guy/Man
Smart – Good, as in 'Looks smart'
Fit – Attractive
Brilliant! – Great!
Aye – Yes (Scotland/Northern England)
Nah – No
Innit? – Isn't it?
Pavement – Sidewalk
Wee – Small (Scotland)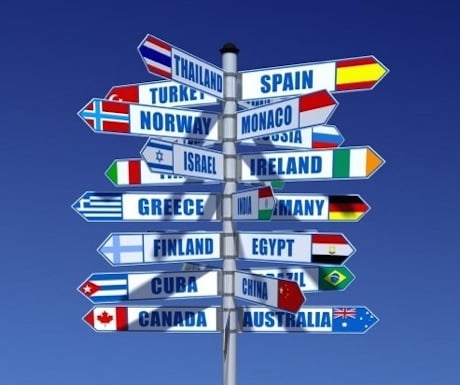 Weather in the UK
Visiting the UK soon? See below for the latest weather forecast for the United Kingdom.
UNITED KINGDOM
Useful information
Timezone
UTC +0 GMT
UTC +1 British Summer Time
Currency
The currency in all parts of the United Kingdom is the British Pound Sterling. See www.xe.com for current exchange rates with other currencies.
Power
The UK operates on 230V/50Hz system and has three-pin plug sockets accepting type G. Appliances with a different voltage, such as those from Europe and the USA, can be used here with the correct adapter.
WiFi
Free WiFi is available in many cafes, restaurants, bars and hotels in Wales, plus tourist information areas, trains, stations and some buses. Some places will limit use without paying for extra or signing up.
Tipping
Tipping in the United Kingdom is welcomed, but not required. For sit-down meals at restaurants and more substantial cafes aim to give around 10%. Often a 'service charge' will be added to your bill (check the printed bill). If this is the case you do not need to leave a tip. It is common to tip taxi drivers (round up to the nearest pound or £5), but not bar staff, hotel staff, in smaller cafes (sometimes there's a tip jar) or hair salons.
Telecommunications
The four main mobile network providers in the UK are EE, Three, O2 and Vodafone. GSM/GPRS compatible SIM cards are needed and can be bought in some smaller, and most of the larger, mobile phone network stores. European, Asian and US phones can be used here but if you wish to use a UK SIM card, you will need to have your phone unlocked in one of the smaller, independent phone shops.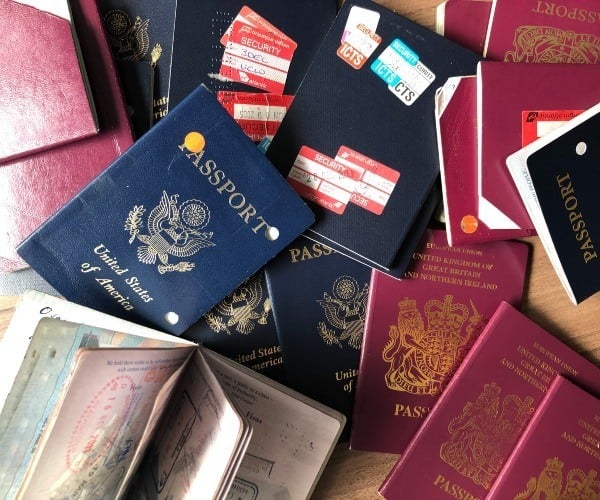 Want to contribute to our travel guides? Please contact us for details…