Luxury cruise holidays are popular with those wishing to see a multitude of beautiful locations and sights in one single trip. Cruising can save travellers significant money compared to making similar trips using other means of transport. This is particularly true for passengers who book all-inclusive cruise deals, since the costs related to flights, transfers, food and drink and excursions are lessened, since they are included in the deal's sum.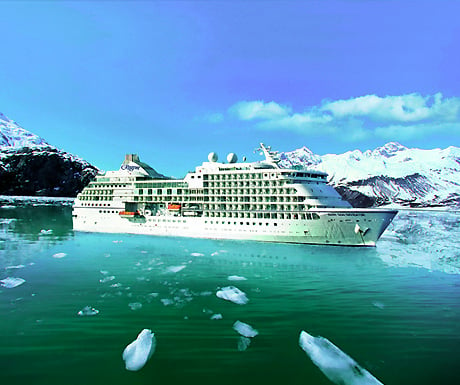 Let's have a closer look at why all-inclusive deals are the ideal choice for those looking to book themselves a cruise…
The estimated savings are conservative
When cruise companies detail how much money can be saved through booking an all-inclusive cruise compared to a standard one, the estimate is somewhat conservative. This is because the figures used are derived from average passenger consumptions.
The typical customer might only drink five cocktails during a seven day cruise for example, but all-inclusive customers wanting more alcohol will not be denied. One snack and one treat (e.g. an ice cream) per customer, per day might also be expected but passengers can eat as many as they fancy.
The amount of money saved could be even greater should the health of the destination's economy decrease before your trip (i.e. goods and excursion costs increase, but booking in advance saw previous, cheaper rates apply).
No fear of purse loss or theft
No one wants to check their handbag or back pocket for their purse/wallet every five minutes while trying to enjoy what is supposed to be a relaxing holiday. Those who do not book themselves an all-inclusive holiday are particularly vulnerable to doing exactly that though, particularly because many travellers carry significant foreign currency on their person. This also makes holidaymakers susceptible to theft.
Those who book an all-inclusive cruise will have no such worries. Since all food and drink on-board is included free as part of such deals, there's no fear of leaving your wallet behind in the bar after a few tipples. Of course, you might wish to bring a little money with you to buy mementos and/or gifts when visiting your cruise's various ports of call, but for the most part you will not need to carry any cash.
The cost of port excursions is included
Many cruises offer passengers the chance to indulge in special experiences as part of their trip. For example, those taking an Alaskan cruise may like to embark on the sea otter and wildlife quest in Sitka, or ride the White Pass scenic railroad in Skagway. All-inclusive cruises cover the cost of these excursions. Those who decide to book a non all-inclusive package are usually welcome to take part in such activities also, assuming there are any places left (some excursions restrict the number of participants allowed).
It should be noted however, that those who do manage to secure a place on excursions at the last minute might have to shell out significantly more – advance booking generally sees cruise companies saving a significant sum.
There's no need to tip ship staff
Many travellers over-tip bell boys and waitresses while on holiday, due to not fully comprehending the local currency and/or not wanting to appear rude. This can see more money spent than was initially planned. Those embarking on all-inclusive cruises however will not have to tip at all, as this is included in the cost (in most instances).
The average tip for restaurant staff is 10% of the total meal cost, but what's 10% of a free dinner? Exactly! Not needing to tip sees passengers leave the maths at home and truly unwind.
Less organisation and worry
Although holidays are meant to leave people feeling refreshed, they can be very stressful at times. Being in unknown territory can be daunting enough, but is even more so when navigating to certain points (such as a train station) before a deadline is necessary.
Passengers on all-inclusive cruises, will largely be directed to where they need by the cruise line's excursion staff. Meeting points within ports are clearly defined, but anyone concerned regarding where they need to be have the rest of the cruise party to follow.
Scott Anderson is General Manager at The Luxury Cruise Company. The Luxury Cruise Company is your port of call for incredible cruise holidays.
If you would like to be a guest blogger on A Luxury Travel Blog in order to raise your profile, please contact us.