When it comes to glitz and glamour no one does it quite with the finesse of the Italians and Italy's Amalfi Coast is no exception. From winding roads, perfect for a James Bond style driving adventure, to stunning views out to Capri and designer shopping in Positano, a visit to Italy's amazing Amalfi Coast should be on everyone's travel hit list in 2013.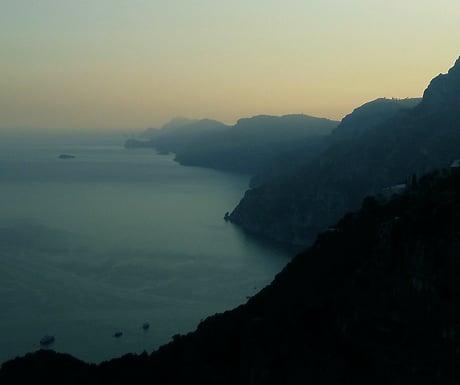 Indulge in Italian food
If there's one thing you'll take away from Italy it's their love of food and how much you'll love eating Italian food. Visit a vineyard to taste the wines of Campania and take a trip to an olive mill in Sorrento for a tour and tasting session. For an extra special treat take a cookery class from a real Italian expert, Mamma Agata. Having cooked for Hollywood royalty (including Elizabeth Taylor and Richard Burton), Mamma Agata and her daughter Chiara will share with you their expertise and passion for Italian food.
Must see
Rediscovered in 1748 and now a UNESCO World Heritage Site, Pompeii is a must see whilst in this region and it's highly recommended that you hire a personal tour guide who will give you a great insight into the history surrounding this fascinating place. The ruins can be easily reached on foot from the Pompeii Scavi train station and there are car parks nearby. The more active should also take a trip up Mount Vesuvius. Arriving early is recommended as is picking a clear day to make the most of the stunning views from the top. It's easy to organise a tour which takes you over trails around the volcanic area. There's also an option to visit Vesuvius's vineyards, which are found on the slopes of Mount Vesuvius. The wines have increased in popularity since the influence of winemaker Antonio Mastroberardino.
Where to bask
The main beach in Amalfi is the Marina Grande Beach. It is well served for food and drinks and sun loungers are available to hire. Whilst a hive of activity in July and August, come late summer we're informed you'll be able to find the odd secluded spot. Duoglio Beach boasts white sand and crystal clear waters, head to the peripheral part of the beach to enjoy free sun bathing. Be warned – the beach is accessible via a long staircase which may seem a little longer on the way back up!
What to drink
The region is famous for Limoncello so if you're going to drink it anywhere drink it here. Traditionally made from the zest of Sorrento lemons, zest (or peel without the pith) is steeped in grain alcohol until the oil is released. The resulting yellow liquid is then mixed with a simple syrup – delicious and powerful!
Where to stay
The only way to experience a truly luxe lifestyle is to rent a private home, enjoy cocktails from your balcony as you look down onto the lively town beneath. La Perla is perfectly located for Positano, has a stunning outside dining and balcony area overlooking the sea and has its own spa facilities – perfect for helping you to unwind after a hard day shopping!
Claire Powell is Digital Marketing Manager at Abercrombie & Kent.
If you would like to be a guest blogger on A Luxury Travel Blog in order to raise your profile, please contact us.