If you're holidaying in style, you'll want to make every aspect of your trip a luxury experience. When it comes to hiring a car, whether it's to explore your destination or simply ferry you from one location to another, it's no different and you'll want to do it in comfort and style.
What once was a niche market has become increasingly popular as we look for luxury across all areas of our holidays. The luxury motors at your disposal will obviously depend on where in the world you are, but even the biggest names in car hire have specialist departments that solely deal in prestige or luxury cars.
With so many cars to choose from, it can be difficult to decide what sort of vehicle to go for. The car you choose may depend on your location, budget or the type of holiday, but we've pulled together just three examples that cover key areas from the sporty SUV/4×4 to the luxury executive and then a supercar for those with a taste for speed and glamour.
Range Rover Evoque 4×4
A popular choice with celebrities ranging from popstars to actors and footballers, Victoria Beckham has even collaborated with the Land Rover design team to create a special edition bringing together high fashion and design innovation.
The Range Rover Evoque can be fully customised but as standard, the prestige edition features 19 inch alloys, parking aids including a rear camera, full leather steering wheel, an interior covered almost entirely in fine Oxford leather with touches of real wood and metal finishes complimented by the twin needle stitched premium leather.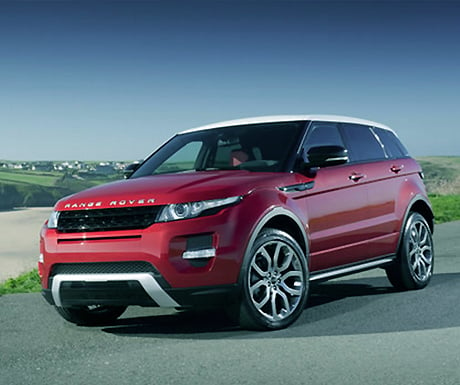 Extra features include privacy glass, a 17 speaker 825 Watt Meridian Surround Sound System for full audio immersion and the 4WD model features a 2.2 litre diesel engine outputting up to (190 horse power).
Obviously the benefit of 4WD means if you're in the mood to explore, the Evoque is suitably designed for heading off road in comfort and style whilst carrying up to 5 passengers, but as practical the Evoque is, it's equalled in its style and design which help it fit right in at any luxury destination.
Rolls-Royce Phantom
A name synonymous with prestige, the Rolls-Royce Phantom combines timeless contemporary design with state-of-the-art-technology.
If it's comfort and style you're looking for in a car for your holiday, the Phantom has it in abundance. When you're deciding whether to hire one, you may want to investigate how much extra it would cost to include a driver for the duration of your trip as after all if you're going to spend your money on a luxury experience, wouldn't you rather spend more time relaxing and enjoying the ride in the back whilst your driver worries about the traffic and getting to your destination on time?
Features of the Phantom include a Rolls-Royce umbrella cleverly hidden in each door should the weather threaten to dampen your trip, deep lambswool rugs on the floor space, hand-stitched leather throughout, heated front and rear seats, veneers in a selection of woods from walnut to elm and weng, cameras located in the front, rear and sides of the vehicle providing clear views of the road, and optional theatre configuration in the rear seats to offer TV and DVD viewing on dual 12" screens.
If you're visiting sunnier climes, a Phantom Drophead Coupé might be more up your street, as the name suggests, it's a Rolls-Royce convertible, but unlike most other convertibles it features 4 full-sized seats so there's no need to squeeze into the back seats.
Lamborghini Gallardo LP560-4 Spyder
Despite its technical sounding name, the Spyder is Ideal for cruising the streets of Monte Carlo or the Art Deco districts of Miami Beach. The Lamborghini is a genuine supercar complete with a 5.2 litre V10 engine capable of 0-60 in 4 seconds and a top speed of 202mph.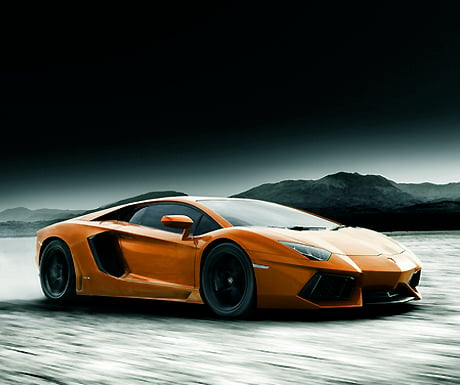 Restricted to a two-seater, this isn't the car for you if you're looking for something to sightsee with the kids in tow. The convertible Spyder is a car for cruising, looking good in and as it's available in colours including Kermit green and blazing orange, you're guaranteed to draw looks from passers-by.
If you like the sound of a luxury car for your holiday, do some research around your destination, contact your accommodation to see if they offer any recommendations or an in-house service and finally check out hire companies at your arrival airport to find suppliers in the area.
Kate Rose is the Head of Travel Insurance at Confused.com.
If you would like to be a guest blogger on A Luxury Travel Blog in order to raise your profile, please contact us.