By
Alan Hazel
on Jan 20, 2013 in
Attractions
,
Europe
,
Going Out
,
Leisure Travel
,
Regions
,
Restaurants
,
Spain
,
Spas & Pampering
,
Speciality Travel
,
Western Europe
The Andalucian port city of Malaga, on Spain's southern coast, appears to have a bit of an image problem. Why else would a city that has been such a rich and vibrant centre of trade and culture since at least the Phoenician times be so conspicuously absent from the rankings of most desirable destinations?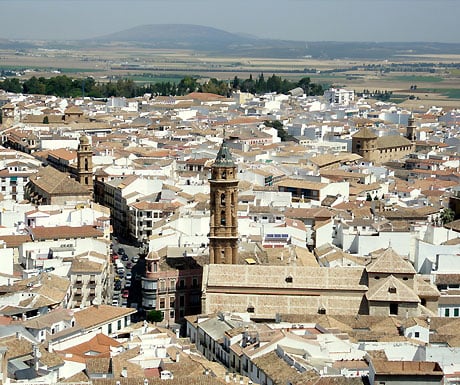 Blame the tarnished reputation of the Costa del Sol, earned thanks to a recent-historical barrage of cheap tourism and ill-planned development mainly to the west of Malaga. But this image belies the depth of culture, beauty and sophistication awaiting like undiscovered gems in and around the old centre of Malaga, which after decades of rejuvenation and (well planned) development rightly convey the historical and cosmopolitan feel of a genuine European capital.
With experiential and culturally immersive travel on the rise with the luxury traveller, Malaga may yet see its due esteem. The city makes for a very comfortable starting point for deeper cultural explorations around Andalucia and lacks nothing as a destination in itself.
Here is a quick rundown of some of the more sophisticated stops in this hugely underrated city.
1. Stroll the Muelle Uno and dine with a Michelin star
The flashy though unpretentious new Muelle Uno port development is a great place to take in the sun and sensations of the sea while strolling past the yachts and palm trees on one side and shops, lively cafes and restaurants on the other.
One restaurant in particular, JCG by chef Juan Carlos Garcia, is truly worth planning your entire day around. JCG, with innovative and delectable dishes in the new Spanish style, was recently awarded a much deserved Michelin star and brings the recently developed Muelle Uno into its own.
2. The Old Centre of Malaga and its many museums
The old centre of Malaga is a virtual open-air museum of historic sites and architecture telling the story of its past, including the old Moorish fortress (Alcazaba), the Roman amphitheatre and the Renaissance cathedral. But there are also more than 20 impressive art and historical museums all within walking distance of one another.
The Picasso Museum in this, the artist's home town, has become one of Malaga's most popular attractions since opening in 2003. With some 285 works it makes for a great chronicle of his life and work, and there is always an additional temporary exhibit. His birthplace at Plaza Merced also holds the "Casa Natal" museum. There is also the Carmen Thyssen Museum featuring mainly 19th Century Andalucian art, the Museum of Malaga featuring archeological and fine arts exhibits, the Contemporary Art Museum, the Municipal Museum, Wine Museum, Heritage Museum, etc. – more than you can shake a paint brush at!
3. Teatro Cervantes – the theatre dahling!
Just steps from the iconic Plaza Merced sits the 18th Century theatre house with a virtually non-stop bustle of nightly performances. Between contemporary musical performances and classic opera, the Malaga Philharmonic Orchestra, ballet and dance, plus adult and children's theatre performances there is truly something for everyone. If there's nothing on at the Teatro Cervantes that interests you on a particular night, there's another theatre nearby that might: Teatro Echegaray.
4. Shopping the Calle Larios and its tributaries in the Old Centre
While the well known and much loved El Corte Ingles shopping centre on Avenida Andalucia may have everything you want in one place, what's the fun of shopping indoors at a mall when you're in such an exciting city with such fantastic weather?
The elegant Calle Larios, with its wide marble clad pedestrian-only shopping promenade, holds dozens of upscale shops with hundreds more along the attached streets and alleys. It feels a bit like Malaga's version Las Ramblas in Barcelona, with street performers and uninterrupted vibrancy and life; there's no better place in Malaga for people watching or shopping. The entire old centre of Malaga is pedestrianised and virtually lined with shops and tapas bars. Many high street brands are represented on Calle Larios, but the real fun is in exploring a bit further for family owned antique shops and curios.
5. A spa break at the "baños Arabes", the Arab baths
After all of the walking between shops, sites of interest and tapas bars in the old centre, you're likely to appreciate a little spa break. Just off of the busy pedestrianised way connecting Calle Larios to Plaza Merced, a short detour through a side alley takes you back in time and prepares you to shake off the city and the present time altogether at El Hammam. The Moors relaxed in similar hammams with large baths of varying temperatures millennia ago. El Hammam carries on the tradition in a bit more contemporary style. Here you can enjoy massage and various personalised spa treatments as well as the standard thermal baths.
Alan Hazel is Owner and Director of Cortijo El Carligto.
If you would like to be a guest blogger on A Luxury Travel Blog in order to raise your profile, please contact us.