By
Amanda Marks
on Feb 05, 2013 in
Accommodation
,
Adventure Travel
,
Africa
,
Asia
,
Brazil
,
Hotels
,
India
,
Kenya
,
Regions
,
Resorts
,
South America
,
Speciality Travel
,
Tanzania
,
Zambia
If you want to see big cats but aren't sure where to go to get the best chance of seeing them, here is our pick of some of the best places to go for different cats. Look for lions in Botswana, try for leopards in Zambia, don't miss cheetahs in the Masai Mara, head for Brazil's Pantanal for jaguars and spot tigers in Bandhavgarh.
1. Lion
You have strong chances of seeing lions in many places (the Masai Mara obviously being a hot contender), but I'd like to recommend a camp which gives not only a very high chance of seeing lions but also a unique experience – Duba Plains in Botswana's Okavango Delta. Contrary to normal lion behaviour, the lions in this area have taken to hunting buffalo in the daylight! The excitement of seeing such lion-buffalo interaction in full light is incredible and takes a lot of beating. Duba Plains is a small luxury camp with just 6 en-suite Meru-tents – a very comfortable base from which to enjoy this unique wildlife spectacle.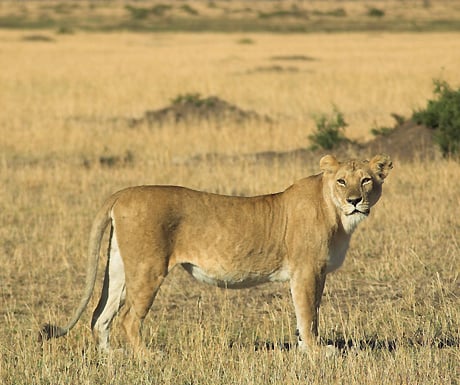 2. Leopard
Finding the elusive leopard can seem like a tall order, but if you head for Zambia's South Luangwa National Park you will be quite unlucky not to see a leopard. There are so many gorgeous luxury camps and lodges to choose from in South Luangwa, but one of our favourites is Kaingo Camp. This is not a gold tap kind of a place, but offers intimate rustic luxury with superb service and great guiding.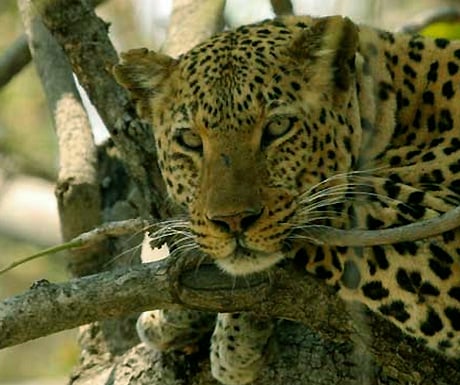 3. Cheetah
For cheetahs you really should head for the Masai Mara. The wide-open savannah grasslands very much suit the cheetah which is the smallest of the big cats. They use the long grasses to hide in, and termite mounds and kopjes to get a better view of the wildlife in the surrounding land. Governor's Camp is well-known as the base from which Big Cat Diary was filmed, though there are many other camps you could opt for if you prefer a smaller place to stay. Try Karen Blixen Camp or Porini Lion Camp.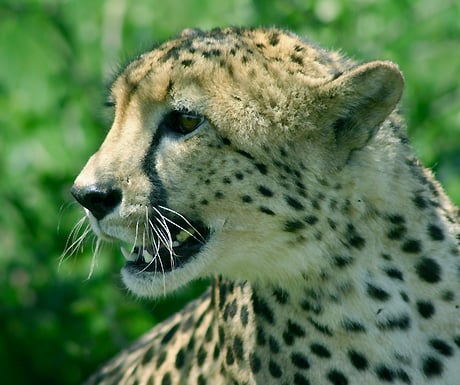 4. Jaguar
Seeing jaguars in the wild is something that most people would assume to be almost impossible. It's not! If you pick the right month (June to October) and the right place to stay and give it about 3 days, there is a very high chance of meeting one of these charismatic cats. Brazil is the place, and more specifically the Pantanal. It is a costly experience to arrange, even though the accommodation is quite simple, but if jaguars are your focus, the place to be is Southwild Jaguar Flotel.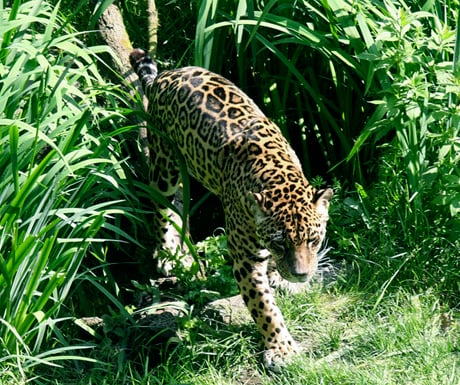 5. Tiger
India's Bandhavgarh and Kanha are the two national parks where tigers are currently most often seen. Given that there are fewer than 1300 left in the wild, tigers are wildlife royalty. For top of the range accommodation, Mahua Kothi in Bandhavgarh is the perfect choice for luxury-loving tiger-spotters.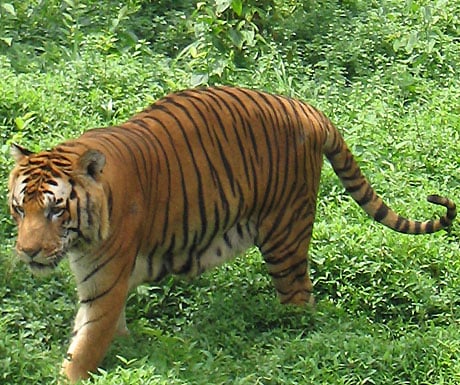 Of course nothing is ever guaranteed in the wild, but I hope these suggestions prove as successful for you as they did for me.
Amanda Marks is the founder and managing director of Tribes Travel.
If you would like to be a guest blogger on A Luxury Travel Blog in order to raise your profile, please contact us.