The top 3 trips to make before you turn 40
Nora Ephron once said, "Oh, how I regret not having worn a bikini for the entire year I was twenty-six. If anyone young is reading this, go, right this minute, put on a bikini, and don't take it off until you're thirty-four." The bikini is a metaphor. The ultimate luxury is youth. All the gold in the world cannot buy the spirit, optimism, and plain freedom of our younger years. But youth is wasted on the young.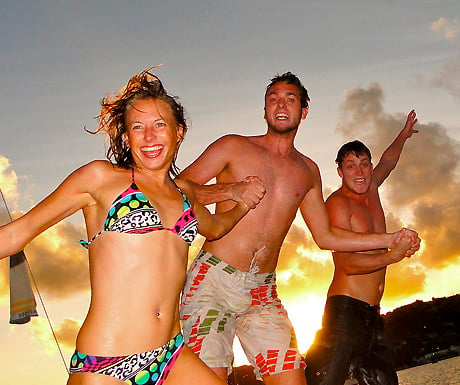 The cruelest joke ever played on mankind was to combine curious energy and a lithe frame with cultural naiveté and an immature palate. Which is exactly what makes our late 20s and 30s so interesting. It's the sweet spot in life when tastes are developed, yet appetite for newness is high; career is soaring, yet demands on wallet are few; and worldview is sage, yet knees are in working order. So before it's too late, take these three epic, game-changing trips:
Take a guided tour through West Africa
This part of the world is not for the faint of heart. The roads alone are enough to send most travel enthusiasts packing, not to mention the region is soaked in the sad history of the slave trade. But this is exactly why it's a must-see for the truly intellectually curious who have the means to do it right. With a personal guide-driver and vehicle, you can get through Ghana, Togo, and Benin – and back again – in about 12 days, covering the most important "slave castles" along the Atlantic coast as well as sites of incredible local religious significance, like the python temple in Ouida, the 500-year old lake-village on stilts in Ganvie, and the voodoo market in Lomé. You'll experience the absolute richness of an often over-looked part of the world and come to understand modern context in the Americas and the Caribbean in a way you never thought possible. It's certainly not cheap to travel this way, but it's a cultural lens not many in this world will ever have the opportunity (nor courage) to look through – and it will never leave you.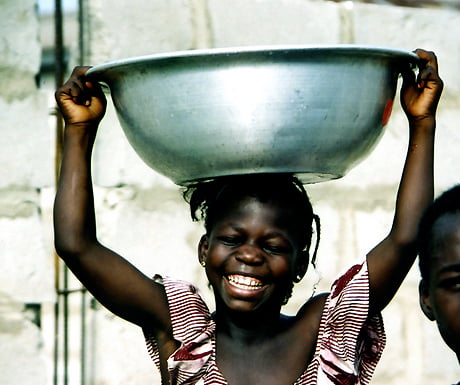 Go to the DMZ in North Korea
For any self-described world observer, the geopolitical implications of a trip like this are reason enough to place it high on the travel priority list. It's not the kind of place you take kids, to say the least. Getting to the 38th parallel is no easy feat, involving half-day planes to Seoul, followed by lengthy bus rides north to the border. It necessarily entails a monitored tour sponsored by American armed forces stationed at the border, with seemingly endless security checks and mandatory army-led training on how to behave inside the zone. The experience includes two incredibly close brushes with the notoriously closed nation: 1) a brief trip technically into North Korea via one of the three eerily sky-blue-painted diplomatic meeting rooms that straddle the demarcation line at Panmunjom; and 2) a journey 240 feet underground into the infamous Third Tunnel of Aggression, one of several tunnels clandestinely dug by the North Koreans for the purpose of invading Seoul. The experience cannot be put into words. It's more like outer space than any place you've ever been, and it's something any serious travel pro must check off before the opportunity becomes untenable.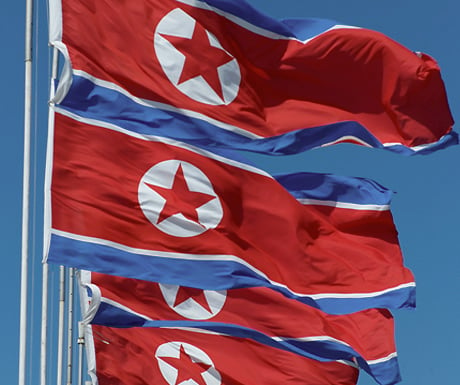 Learn to sail with a fleet in The Med
Perhaps one of the most unique aspects of the late 20s and 30s is the opportunity to vacation with friends. You're out of the woods with respect to school, careers are on cruise control, paychecks are healthy, but the realities of raising a family haven't fully set in. There's no better time to learn how to sail, no better place than the Mediterranean, and no better way than via fleet. Sometimes called "flotilla" yachting, this mode of holiday feels almost like summer camp – several small 50-foot sailing yachts each berthing about 10 people travel together as a fleet from location to location on a pre-determined route for typically seven days and seven nights, adventuring by day and celebrating by night. With a professional skipper guiding each yacht, the guests ("crews") learn to sail with old friends while invariably making new ones. Growing in popularity, it's the fleet of like-minded individuals that makes these trips incredibly unique vis-à-vis simply chartering a single yacht. A week on the open water aboard a boat that isn't simply a huge floating hotel – now that's something to write home about.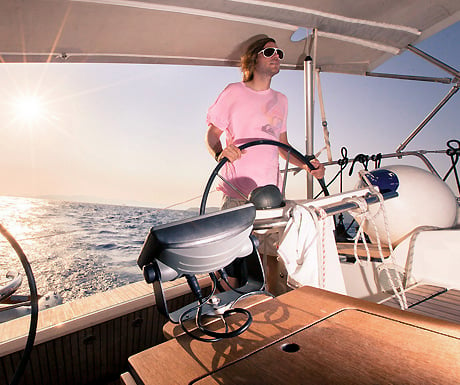 Lisa Baird is a founder of YachtLegend.
If you would like to be a guest blogger on A Luxury Travel Blog in order to raise your profile, please contact us.
Did you enjoy this article?
Receive similar content direct to your inbox.