World famous footballer David Beckham recently signed for Paris St. Germain on a short contract and generously agreed to donate his earnings of more than 3 million euros to a Parisien children's charity.  So where does someone with that kind of wealth stay during his relatively short 5-month spell at the club?  The answer is the Imperial Suite at Hotel Le Bristol.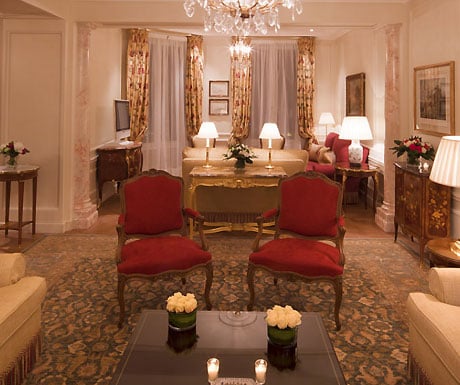 The hotel is just a stone's throw from the Élysée Palace – the French President's official residence – in the heart of Paris, and the suite offers a generous 3,475 sq ft of living space. This includes two bedrooms with panoramic views of the city, three marble bathrooms, a dining room that can seat up to 12 and a kitchen, not that there will be much call for the latter when you have Eric Frechon – a resident chef with three Michelin stars – to hand.
All this can be yours – once Beckham has vacated, of course – for 17,000 euros a night. If that's out of your budget, standard rooms start from 775 euros a night.