As you may know, many of Italy's most beautiful and amazing venues are in Tuscany – a region in the centre of the country where art cities with breathtaking views and romantic landscapes are a natural masterpiece. Booking a luxury relais in this dream-like region is the main trend now, with wellness and comfort in mind, and where you can enjoy local food tasting and experiences, art and culture, and discover museums and galleries.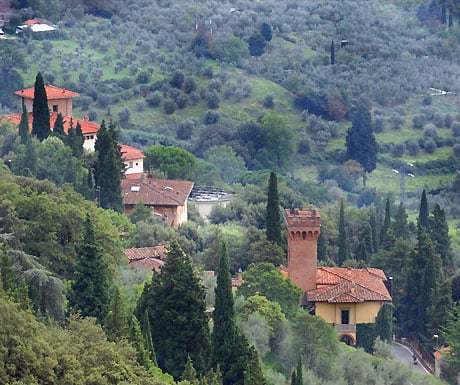 To enjoy such an experience and fly back home with special memories, you must know what you are going to receive from the hotel staff – guided tours, sport activities, cooking classes, tasting tours and spa services. These are the things you should check before choosing your hotel.
The internet can help you find the best solutions for your holiday. You can start by reading some advice about trendy hotels located in historical areas that we'll give you in this post.
Why should you book a charming relais?
Tuscany is full of enchanting boroughs with castles, ancient dwellings and villas, built during the Middle Ages and Renaissance, attesting to a very important time in history and today used to host visitors and tourists. During more recent years, many of them became luxury relais, following a long and careful restoration that provided all the facilities, but leaving the original mood unchanged.
Have you ever slept inside a fortress or had lunch in a Baroque palace? Almost all the Italian regions offer these kind of hotels, but Tuscany has enjoyed significant popularity due to the many film productions set here: "Under the Tuscan Sun", "Life is Beautiful" and "Nostalghia" to name a few.
Top hotels always have a swimming pool outside, others have a wellness center with a wide range of treatments and services (sauna, Turkish bath, massages, fitness area), each one with its own style.
If you want to combine your stay with Tuscan art, choose a boutique hotel with masterpieces of contemporary art, or elegant Roman villas, well-equipped with classic furniture and the latest technological facilities, or even Medieval venues with a touch of modern design.
Romantic Tuscany
Many travelers choose Tuscany because of its unique landscape, cultural events, renowned museums and high quality wines (Chianti and Brunello di Montalcino, for example). I would like to suggest a couple of luxury hotels in Tuscany that are strategically located:
In a very quiet location near Parco delle Cascine, Riva Lofts is a modern dwelling with 8 apartments, ideal for design lovers or businessmen who like to stay in an hotel with a strong identity. Riva Lofts is very close to the historical center of Florence, surrounded by the ancient giants of the Cascine Park. Nature, elegance and cool events create a unique mood: here the Circolo Canottieri Riva often organizes private parties, exclusive dinners and creative workshops. Walk a few minutes further and you will find a tennis court in the most prestigious tennis club of Florence, the Circolo Tennis Firenze, founded in 1898. Riva Lofts is also an atelier of architectural design where each apartment has a sophisticated style and modern antiques.
Argentario Golf Resort & Spa, Porto Ercole
To enjoy the Italian glamour you can move to Porto Ercole, and stay at Argentario Golf Resort & Spa. Do you like jogging, playing golf or tennis, and are you looking for something precious? This is the right place. The staff can help you choose the most suitable suite – each one has oak floors and bathtubs in tabarca stone.
Choose between a relaxing day in the resort spa or a session at the Espace gym, dedicated to those who want to be in top shape. Argentario is situated in Grosseto province, Maremma, a land where you will taste some of the most famous DOCG (Denominazione di Origine Controllata e Garantita) wines, like Sassicaia and Ornellaia.
The climate here is very nice during Spring or Summer and I recommend a stay in April or July to enjoy this wonderful part of Tuscany.
Enrico Ferretti is PR Manager at Dragonfly Tours.
If you would like to be a guest blogger on A Luxury Travel Blog in order to raise your profile, please contact us.