Here's a contender for the world's scariest hotel swimming pool, designed by Singaporean firm Chan Sau Yan Associate. The pool at the Holiday Inn Shanghai Pudong Kangqiao is 30 metres long and can be found on the 24th floor of the hotel, perched high above the hustle and bustle of the outside world.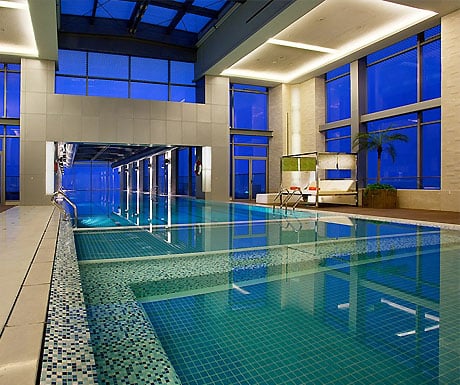 Situated in the booming suburb of Kangqiao, this might at first look like just another hotel swimming pool but do a length and you'll soon realise that this is no ordinary deep end. The last few metres protrude out of the hotel and swimmers are visible to the passers-by on Xiuyan Lu below.
You'll be pleased to know that the bottom is made of toughened glass.