By
Paul Johnson
on Feb 25, 2013 in
Accommodation
,
Asia
,
Caribbean
,
China
,
Europe
,
Hotels
,
Netherlands Antilles
,
Regions
,
United Kingdom
,
Vacation Rentals
,
Western Europe
Roy McKenzie is a former corporate lawyer turned entrepreneur who has owned and operated London Serviced Apartments Ltd. since 2000. He and his business are London specialists in finding serviced apartments for business and leisure travellers for both short and long term stays.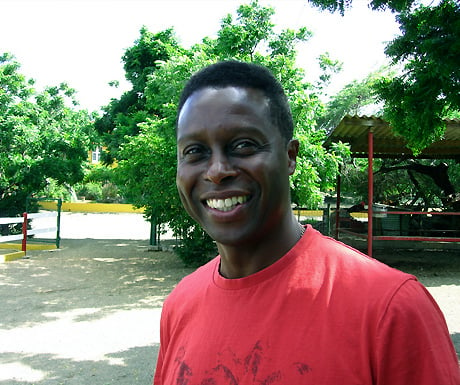 What is it that you do exactly?
Customers from all around the world will contact me and my team by phone or email and make enquires about booking a London apartment. I ask what type of apartment they are looking for, what London location they want and how long they want to stay and then source the best deal for them. I have worked so long with high quality serviced apartment providers that we have strong relationships so can work to fulfil whatever a client's needs may be. I am also continually trying to give our customers what they want so part of my day is spent sourcing more high quality serviced apartments in London that my clients might like.

I also work very closely with the marketing department on how we can continue to offer the best service for our customers and think of creative ways to connect with customers and partners, especially as the industry continues to become more popular in London.
What do you enjoy most about what you do?
I actually enjoy suggesting the most suitable match for our clients' needs, then helping secure it. Then occasionally they get the chance to give me some feedback, sometimes just by email saying they enjoyed the stay and that is one of the most satisfying parts to the job for me.
What would you say are the 3 best places you've ever stayed?
I have been told off for not taking enough holidays because of work but because I have enduring relationships with people in this industry, they now and again offer me a night in one of the apartments. One in a particularly nice area was London's Knightsbridge, I brought with my whole family. We were close to Harrods so we could nip out to pick up some really interesting snacks over the weekend.

London's Chelsea was also great because Chelsea is full of great shops and you can stroll through Sloan Square and all the little boutiques give it a luxurious feel.

I also love the Caribbean island of Curacao; it was so unusual with beautiful holiday villas. It was excellent because it was clean and well looked after with water sports at reasonable prices that were high quality. With it being a Dutch colony there was different architecture and it had well located restaurants.
What's been your most memorable dining experience to date?
The Roof Garden Hotel by Babylon was brilliant because it has a great atmosphere, fantastic food and a lovely roof garden with an excellent view of London.
Have you rubbed shoulders with the rich and famous, either through your work or your travels?
We do have a number of celebrity clients who use our London apartments when travelling for work or vacation who are lovely but I can't say much more. We quite often get clients from TV and film production companies, theatres and the opera.
What currently ranks highest on your travel wish list?
I have never been to China and it seems like such a colourful place to visit with the food, art, different architecture and landscape.
Thank you for taking part in our interview, Roy.
If you would like to be interviewed on A Luxury Travel Blog in order to raise your profile, please contact us.