By
Paul Johnson
on Feb 25, 2013 in
Adventure Travel
,
Africa
,
Asia
,
Cape Verde
,
Congo
,
Eastern Europe
,
Europe
,
Gabon
,
Oceania
,
Pacific Islands
,
Regions
,
Russia
,
South Korea
,
Speciality Travel
,
Travel Miscellany
,
Websites
,
Worldwide
Visiting all 201 countries in the world is a feat in itself that few people ever achieve. British man Graham Hughes, though, has taken that challenge to a new level. He's visited every country in the world in just 1,426 days, covering 160,000 miles in the process – and incredibly, he's done it all without going on a plane.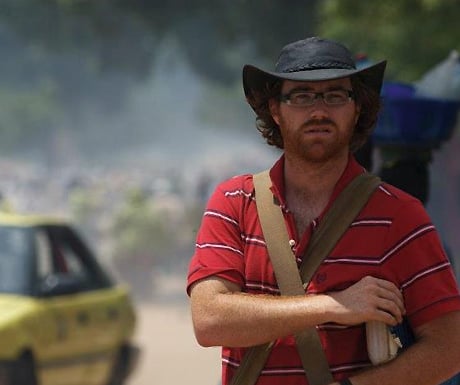 Some highlights of his epic adventure have included spending four days in a leaky boat in order to reach Cape Verde, eating live octopus in South Korea, being arrested in Russia, meeting the Prime Minister of Tuvalu, joining a Bwiti tribe in Gabon, being jailed for a week in Congo, and apparently being saved from Muslim fundamentalists by a Filipino ladyboy!
He is the first person to visit all 201 soveriegn nations of the world without flying, and holds the Guinness World Record™ for 'The Most Countries Visited in One Year by Scheduled Ground Transport'.
You can read more about his amazing adventures on his site, The Odyssey Expedition.