This image was taken on a photo shoot for the Anantara Vacation Club in Phuket Mai Khao, without knowing that they had set up their "Dining by Design" for a couple staying at the resort. Having missed the second sunset as it was raining, the photographer was eager to get on the beach for a sunset shot and was extremely excited when he saw the staff setting up the table, as it meant he was able to capture this photograph. Just as he started packing away his gear, the couple arrived and were greeted with a warm Thai welcome. Talk about perfect timing!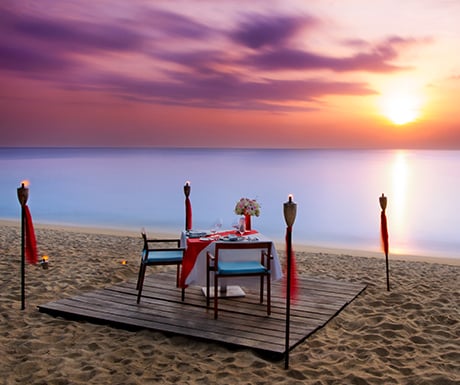 Thank you to Jon Raho Studios for permission to re-produce the image.
If you have a really special photograph you would like to share with  A Luxury Travel Blog's readers, please contact us.