Rio de Janeiro is probably best known for its beautiful sandy beaches and friendly locals. But beneath the parties and the cocktails, a rich art history runs deep within the city.  Here are four must-see art galleries to be found in Brazil's second largest city and host of the next 2016 Olympics.
Museu de Arte do Rio (Rio Museum of Art)
The Art Museum of Rio is the cities newest and most exciting gallery. The MAR, as it is known locally, was officially opened to the public on 5th March 2013, at a cost of R$79.5m (around £27.3m.) The luxury gallery is housed in two contrasting buildings, both with eyecatching and culturally historic architecture – one, an old colonial style structure, and the other an ex-bus station, adding a contemporary twist. The Museum opened in tandem with Rio's 448th anniversary, simultaneously celebrating both the birth of the city, and its art history and heritage.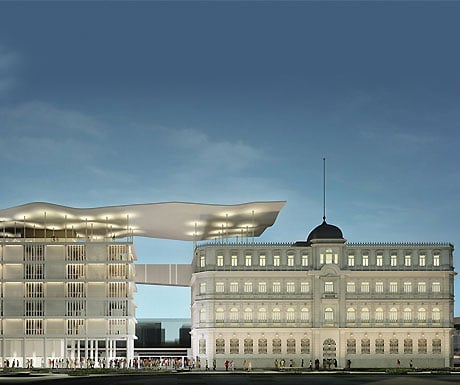 The huge Museum space encompasses four permanent collections, an auditorium and classroom facilities, allowing local school children to receive an arts education surrounded by some of the most prestigious paintings and sculptures in South America. Entry to the museum is R$8 – less than £3.
Museu Nacional de Belas Artes (Museum of Fine Art)
Rio's Museum of Fine Art houses permanent exhibits and contemporary collections, largely made up of artworks brought to Rio de Janeiro in 1808 by the King of Portugal. Steeped in rich cultural and artistic history, the Museum of Fine Art – or Museu Nacional de Belas Artes – is a must-see for those interested in experiencing the luxury of over 100 years of Brazilian sculpture and painting.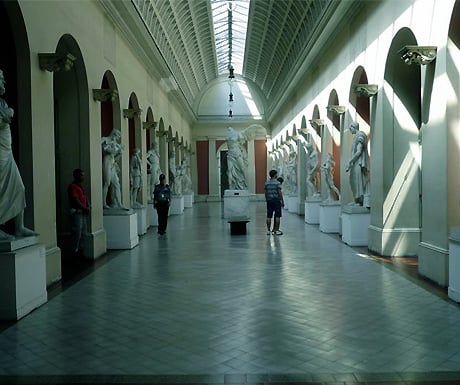 Inspired by the Louvre in Paris, the gallery holds nearly 18,000 artworks spanning the nineteenth and twentieth centuries. The Museum is comprised of three permanent collections: The Brazilian Art Gallery of the Nineteenth Century, The Modern and Contemporary Brazilian Art Gallery, and The Rodrigo Melo Franco Gallery – named in honour of the twentieth century Brazilian art critic and historian – which puts the spotlight on foreign contributors and art makers. The gallery is closed on Mondays, but offers free admission on Sundays.
Museu de Arte Contemporanea (Museum of Contemporary Art)
The Museu de Arte Contemporanea, also known as the MAC: Museum of Contemporary Art, or even 'The Flying Saucer' in relation to its distinctive architecture is Rio de Janeiro's most popular gallery with contemporary art fans. As the most visited gallery of its kind in all of Rio, the MAC is a hub of international artistic talent, ranging from paintings and drawings to sculptures and installations.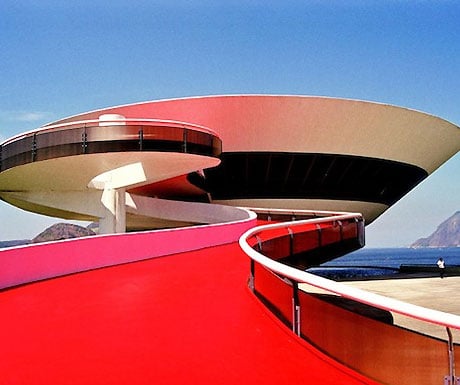 The Museu de Arte Contemporanea boasts luxurious views of Rio de Janeiro's scenery, from its home above Guanabara Bay. The gallery also boasts a popular restaurant and cinema facilities to become a full day out in Rio. The gallery is closed on Mondays and charges a fee for entry.
In 2006, three Brazilian businesswomen opened Galeria Tempo in Copacabana to showcase the talents of Brazilian cameramen and women. Dedicated to the exhibition of video art and photography, Galeria Tempo is open from Tuesday until Saturday, displaying established artists works as well as those of up and coming and young photographers.
The local exhibition space also houses other collections and exhibitions, as well as curatorial services and restoration and conservation of photography and photographs, making it a vibrant and exciting Rio de Janeiro landmark, and popular with visitors to the City who crave a cultural experience that spans beyond beaches and luxury bars and shops.
Emma Walsh-Knutson is the Marketing and Communications Director at WhereInRio Luxury Real Estate.
If you would like to be a guest blogger on A Luxury Travel Blog in order to raise your profile, please contact us.