A visit to Tuscany of course involves indulging in the regions simple, fresh delicious cuisine along with a great bottle of Chianti. Chianti is the most well-known wine region in Tuscany, famed for their eponymous wines produced from the Sangiovese grape. But there are many other fantastic wines to discover on your Tuscan adventure! Venture beyond the familiar, and don't miss the chance to savor these wines in their own backyard.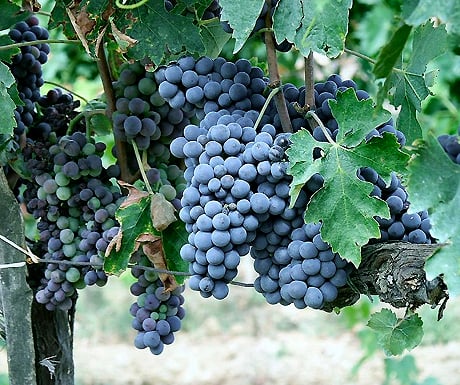 Montecarlo
A white made of the native Trebbiano grape, blended with other varietals such as vermentino, sauvignon, and chardonnay. Trebbiano, naturally high in acidity, gives these wines a refreshing crispness. One of Tuscany's finest whites.
Vernaccia di San Gimignano
A traditional Tuscan dry white from Vernaccia grape, floral and crisp. Served with fish and shellfish, a perfect wine to enjoy during an afternoon under the towers of the lovely hilltop town of San Gimignano.
Brunello di Montalcino
Located south of Siena, this is the first wine region in Italy to earn the prestigious DOCG status. Brunello was the name of the grape varietal first used to produce these wines, but testing has shown that this is Sangiovese. A robust reds with pronounced tannins, a perfect pairing with a pasta topped with rabbit or cinghiale (wild boar) ragu.
Vino Nobile di Montepulciano
This DOCG lies between Chianti and Montalcino, another region producing wonderful Sangiovese-based wines. These typically are a bit less tannic than a Brunello, less acidic than a Chianti. Full, elegant reds, a versatile wine good with meat, poultry and game. Delicious with a rare Chianina steak, Tuscany's best beef.
Vin Santo
Accompany your dessert with Tuscany's famed sweet wine, Vin Santo. These are produced from Malvasia or Trebbiano grapes, which after harvesting have been hung or laid upon straw mats in well-ventilated areas to dry. The drying process concentrates the sugars, but the resulting wines vary from sweet to semi-sweet to dry. They are vinified in small casks of chestnut or oak. Savor the flavors of nuts, dried fruits and honey with a biscotti to dunk in your wine.
Kathy Bechtel is Owner of Italiaoutdoors.
If you would like to be a guest blogger on A Luxury Travel Blog in order to raise your profile, please contact us.