By
Paul Johnson
on Mar 29, 2013 in
Africa
,
Asia
,
Belize
,
Caribbean
,
Central America
,
Chile
,
Europe
,
Greece
,
Madagascar
,
Mexico
,
North America
,
Oceania
,
Pacific Islands
,
Regions
,
South America
,
Thailand
,
US Virgin Islands
,
USA
,
Washington
,
Western Europe
,
Worldwide
Remember National Geographic's top 10 islands to visit last October? It caused quite a stir as there were some that made the list that you perhaps wouldn't expect. Now Tripadvisor has produced a similar top 10 islands list, and interestingly not a single island makes both lists! I'm not sure what this tells us – that "best" is very subjective or that we live on a planet with huge diversity and there are too many beautiful islands to choose from…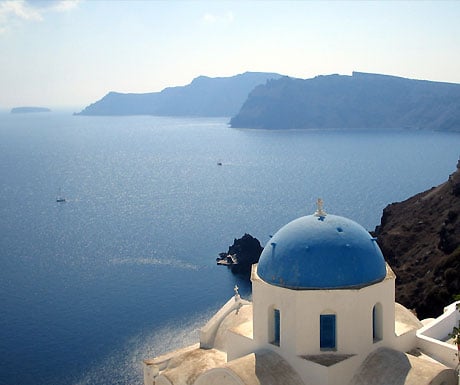 Here's Tripadvisor's top 10 islands for 2013:
1. Ambergis Caye, Belize Cayes, Belize
2. St. John, US Virgin Islands, Caribbean
3. Bora Bora, Society Islands, French Polynesia
4. San Juan Island, Washington, USA
5. Santorini, Cyclades, Greece
6. Isla Mujeres, Mexico
7. Moorea, Society Islands, French Polynesia
8. Koh Tao, Surat Thani Province, Thailand
9. Easter Island, Chile
10. Nosy Be, Antsiranana Province, Madagascar
Which of the two lists do you agree with most?  Are there islands absent from both which you think should be included?