Mongolia is one of those countries not frequently visited by tourists because of its remoteness, but deserves to be recognized as one of the most beautiful in the world. Dario Endara spent over a week with a private driver touring the centre and southern part of the country and eventually reached the Gobi desert, the highlight of the trip. This is really in the middle of nowhere. But the vastness of the open deserts with these magical sand dunes reflected from the very little water that falls each year, makes it truly special.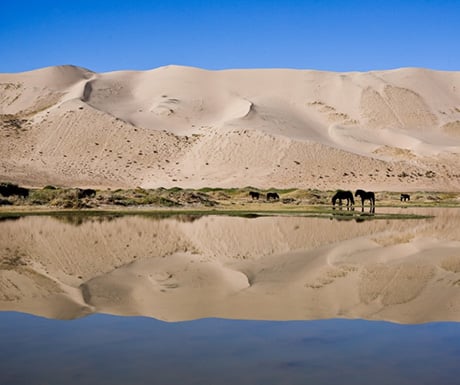 Thank you to Dario Endara for permission to re-produce the image.
If you have a really special photograph you would like to share with  A Luxury Travel Blog's readers, please contact us.