The main attraction of any railway journey is the gradual, graceful change in scenery as you move through different timezones and climates. Travelling on board the incredible Golden Eagle Private Train along the Trans-Siberian Railway you will pass through eight distinct time zones, and travel over 6,000 miles – one third of the way around the world!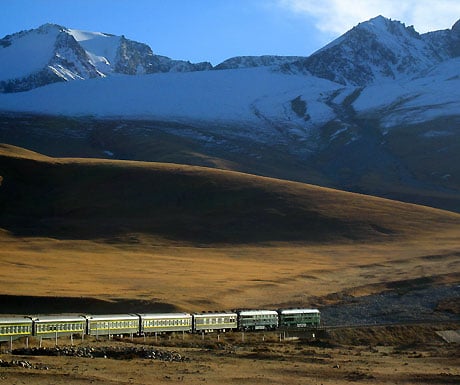 Undoubtedly the world's greatest railway journey, the Trans-Siberian Railway runs like a steel ribbon connecting east and west from Moscow over the Urals, across the magnificent Russian steppe and alongside the shore of the world's largest freshwater lake (Lake Baikal), finishing in Vladivokstok. Travelling on the Golden Eagle is the most exclusive way to truly take in the vastness and grandeur of the world's largest country. The Golden Eagle entered service in 2007, unveiled by HRH Prince Michael of Kent.
The train itself is comprised of twelve fully en-suite sleeping cars which are separated into three classes: Imperial Suites, Gold and Silver. All suites feature well sized rooms and all mod-cons, with everything from power showers to underfloor heating to flat screen televisions throughout.
A particular delight of the Golden Eagle is the beautifully appointed restaurant car, where the classically trained chefs serve beautiful meals using, wherever possible, only local ingredients. Whether it be the world-renowned 'Borscht', or Omul – a fish unique to Lake Baikal – they offer a culinary experience representing the very essence of Russia. The meals are complemented by wines from around the world, as well as – naturally – vodka. You are in Russia after all! The social heart of the train is the piano bar, a great place to relax and settle into the unhurried pace of life on board. Passengers can unwind in comfortable surroundings, listen to music and watch the world go by as they meet with fellow travellers.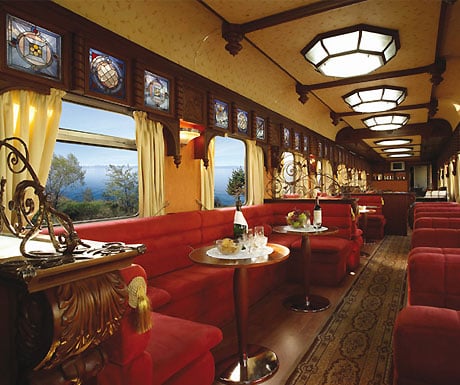 If you have a thirst for adventure and exploration of a huge range of cultures, the Trans Siberian Railway is an amazing way to spend a fortnight (or more) and is sure to provide a trip you will never forget.
Kristi Rorison is Director of Outgoing Business at IntoRussia.
If you would like to be a guest blogger on A Luxury Travel Blog in order to raise your profile, please contact us.