The luxury travel secret of empty leg flights
According to
private jet
charter company
ElJet
, one of the best-kept secrets in the jet charter industry is empty leg flights (also sometimes known as 'deadhead' flights). These opportunities arise when a private or corporate jet has to return empty to its point of origin, perhaps because the previous passenger(s) just wanted a one-way journey.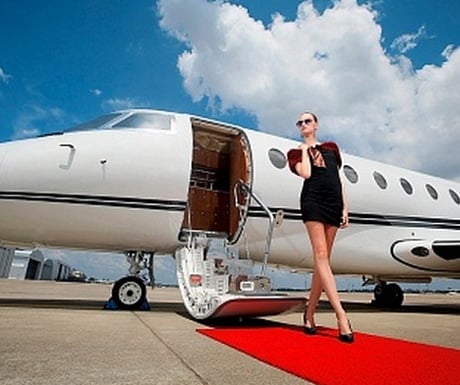 This gives rise to the opportunity for discounted private jet travel should the aircraft owners wish to avoid taking a total loss on these empty flight segments which, more often than not, will be the case.
So how do you get to know about these flights? That's where ElJet comes in. They compile a large selection of empty leg flights pulled from a network of more than 4,000 private jets and match up the requirements of savvy customers with the available empty leg flights. The end result is that everyone is happy – the aircraft owner gets something for an otherwise empty flight, and the passengers enjoy private jet travel at a fraction of the cost. And in addition to all the perks and convenience that come with that, this often means smaller airports, possibly more convenient for where you want to go, faster boarding and so on.
Whether you're on business in Barbados, holidaying in Honduras or on safari in the
Serengeti
, ElJet's travel representatives can match you with the correct flight for your needs without sacrificing quality, comfort or safety.
Did you enjoy this article?
Receive similar content direct to your inbox.