By
Chrissie McClatchie
on Jun 24, 2013 in
Celebrities
,
Europe
,
Events
,
France
,
Leisure Travel
,
Monaco
,
Regions
,
Speciality Travel
,
Travel Miscellany
,
Western Europe
It's not all pleasure for the famous names in music who descend to the Côte d'Azur each Summer, perfect tabloid fodder when captured frolicking on board superyachts or beachside in St Tropez. In fact, there's rarely a free weekend in the event calendar and a variety of music festivals allow visiting artists the opportunity to balance out all that leisure with the occasional bit of business! Which means a well-timed holiday to this fabled coastline provides the perfect chance to catch a star or two on a summer stage. Here's what not to miss:
This is the prestigious musical event of the Riviera's biggest city. Whilst a browse through of the modern day line-up suggests jazz to be a rather loose musical definition, more than one illustrious name has graced this stage, from Miles Davis to Leonard Cohen and Lauryn Hill. 2013 won't disappoint either, since between 8th and 12th July visitors can look forward to performances from George Benson, C2C and Ben Harper, to name a few. Whilst many locals are nostalgic for the Roman ruins and olive groves at Cimiez which provided the festival backdrop for decades, the new setting is rather special as well, located across from the Mediterranean and amongst the leafy Théâtre de Verdure and into Place Masséna. Night owls should seek out the after parties for impromptu and intimate performances.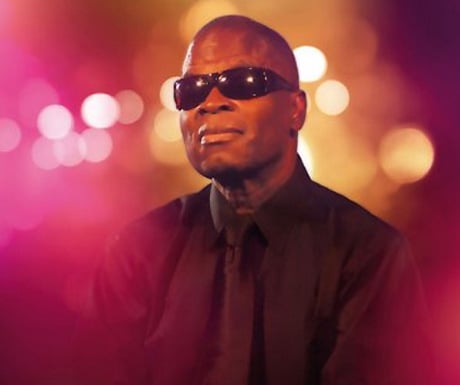 Monte-Carlo Sporting Summer Festival
Who can blame the world's biggest stars for being attracted to centre stage at Monaco's premier music festival? This year is set to be bigger than ever, as the Principality is in a festive mood to celebrate the 150th anniversary of their beloved SBM (Société des Bains de Mer), the organisation behind many of the casinos and luxury hotels. Headlining, of course, it-girl Rihanna, whilst other acts include Rod Stewart and Sir Elton John, amongst a line-up of artists performing individual shows from 6th July to 19th August. It's a formal affair at the Monte Carlo Sporting, set in a grand venue befitting the prestige and glamour of the Principality, and a sit-down meal is included in the ticket price. Why not treat yourself to an appropriately stylish night or two at one of the SBM hotels – which include the Hôtel de Paris and Hôtel Hermitage?
There's a fondness for the jazz genre along this coast, which breeds a friendly rivalry between the two popular festivals of the calendar. A similar pedigree to the Nice Jazz festival, Jazz à Juan is now in its 53rd year and has welcomed on stage such names as Ray Charles and Ella Fitzgerald. Set in a stunning location on the beachfront in Juan-les-Pins, around the Cap from Antibes, save the dates between 12th and 21st July for performances from acts including Sting, Diana Krall and Marcus Miller. Luckily closing night in Nice is opening night in Juan-les-Pins so you won't have to choose between the two!
Head to the hills between 16th July and 12th August and to the pretty historic centre of Vence, for the much-loved Les Nuits du Sud musical nights. This year 26 acts have been invited to perform, offering an eclectic mix of recognised and emerging names to celebrate the music of the world's four corners. It's your chance to catch Patti Smith or Italy's favourite son Zucchero. This festival provides a more intimate atmosphere than its peers in a picture-perfect setting, framed by the restaurants and cafes whose tables overlook the stage on Place du Grand Jardin. Some could argue that these sidewalk seats are the best in house!
Corsica is one of Europe's cool island escapes, so is it any surprise that a five day festival which effortlessly manages to combine beachside chic and glamour is held here? Found along the northern coastline of the Ile de Beauté, Calvi is one of Corsica's most charming towns and the beaches which surround its dominating citadelle will transform into party central between 5th and 10th July. Join Europe's pretty young things and settle in for a selection of chilled beats brought to you by Mark Ronson and Pillowtalk, amongst others. Now in its 11th year, there's a boutique feel which the organisers are in no hurry to change. Some things are best kept a secret!