While the folks in the northern hemisphere are enjoying days of sunshine at and ice creams at the beach, winter has kicked off with a vengeance in the southern hemisphere. Here are five great reasons why you should trade in the sandals and sand for skis and snow and head south to New Zealand this season.
Best snow in years
New Zealand ski resorts are having the best season that they have seen in years. The snow started falling in May and just hasn't stopped. Treble Cone has a 3 metre base right now, which is over three times what they had last year and six times what the Australian ski areas are reporting this winter. In short, the snow is superb. You will never see conditions better than this in New Zealand.
Less crowds
Given the last two or three years have seen late starts to the seasons and average snow at best, there are fewer crowds this year than ever before. With decreased confidence in the Australian economy the Aussies are thinking twice before travelling. This is all good news for those that like short lift lines and the slopes to themselves.
Spare capacity
August is traditionally the busiest month in New Zealand for skiing, so if you are flexible and can travel in July or September you should have your choice of accommodation. Take advantage of this and book into one of the many luxury lodges located near the ski resorts. Whare Kea lodge in Wanaka, Blanket Bay in Queenstown, or the Tongariro Chateau at Mt Ruapehu. The snow is often at it's best in September so you win both ways.
Great food
Anyone who travelled to New Zealand 25 years ago and hasn't been back since may have a rather unexciting image of New Zealand cuisine. Since then there has been a massive shift in our food culture. New Zealand dishes now take the best from freshly sourced local ingredients and combine them with Pacific Rim flavours and influences to produce innovative and extremely tasty food.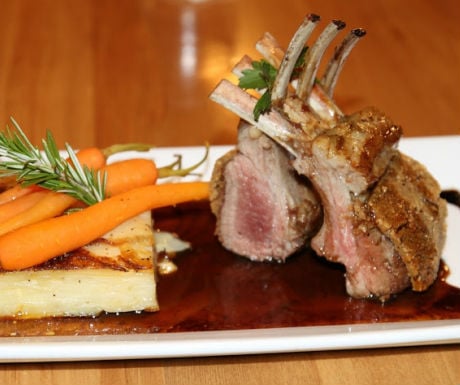 Helicopters
New Zealand has a lot of them! Why see New Zealand from the ground when you can take a scenic ride in a helicopter? Even better, check the conditions, add your skis to the mix and spend a day skiing backcountry. No walking required. The areas around Queenstown and Wanaka offer a plethora of mountains to discover and explore. A perfect day consists of a days heli-skiing interrupted only by a gourmet lunch on snow.
So get your boots on (ski boots, of course) and come visit New Zealand this Winter.
Angela Schrider is Director at NZ Snow Tours.
If you would like to be a guest blogger on A Luxury Travel Blog in order to raise your profile, please contact us.