When you think about Russia, you naturally think of grandiose domed churches, soviet-era architecture and vast siberian landscapes. What you don't tend to think of is hot springs, volcanoes and bear-watching. Amazingly, if you go far enough east to the Kamchatka peninsula, the tourist industry is burgeoning and the affluent tourist can enjoy a huge range of activities from the aforementioned, to luxury spa days and helicopter tours.
The entire Russian Far East was considered an important 'frontier zone' during the Cold War and, as such, was strictly off-limits to foreigners, and even Russians had to get special permission to travel within this zone. This changed in 1992/93 with Perestroika but didn't make the region much more accessible. In fact, nowadays it is probably less easy to get to than ever as there are fewer and fewer people choosing to live there.
In the winter, much of the shoreline of the region is choked by ice. In the summer the lack of roads, scheduled air or shipping services and a lack of infrastructure means it is equally inaccessible. During spring and summer the region will have been a hive of wildlife activity with thousands of birds migrating here to take advantage of the phenomenal abundance of food. The reindeer and Mountain Sheep will be feeding in preparation for the harsh winter while the Brown Bears, which will have fed extensively on berries in the early summer, will be concentrated on the rivers and creeks and feeding on salmon. Late summer/early Autumn is one of the best times to discover this wilderness. The late Summer sun and the onset of the Autumn colours makes the landscape look like a picture postcard.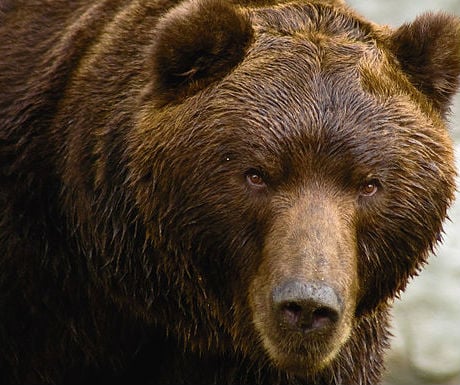 Expeditions to explore Kamchatka and the Russian Far East can begin in a number of parts of the region, such as Anadyr in the North or a thousand miles south in the large city of Petropavlovsk-Kamchatsky. Kurilskoye Lake, a remote protected area in Southern Kamchatka, is one of the most picturesque Kamchatka sites. The lake attracts bears as it is one of the largest salmon spawning areas in Eastern Russia. Revel in the opportunity to swim in the largest hot springs in Kamchatka and visit active volcanoes. Alternatively, enjoy a more relaxing holiday by taking a cruise through Avacha Bay and viewing the glory of nature and the nesting sea birds. Take an exciting flight on a helicopter over active volcanoes and gain a bird's eye view of the scenery below!
Whether you like a once in a lifetime adventure holiday, or something a little more slow paced, there really is something for everyone in this vast, unspoilt part of the world.
Kristi Rorison is Director of Outgoing Business at IntoRussia.
If you would like to be a guest blogger on A Luxury Travel Blog in order to raise your profile, please contact us.