Top 10 friendliest and unfriendliest cities in the world
Southern Brazil's Florianópolis has made its way to the top of Condé Nast Traveler's Readers Choice Survey as the friendliest city in the world. Praised for its gorgeous views and nice people, it was also commended for its airport, for being "stunningly beautiful", for its markets, and for the availability of watersports. Newark, on the other hand, didn't fare so well and made it to the top of the unfriendliest list.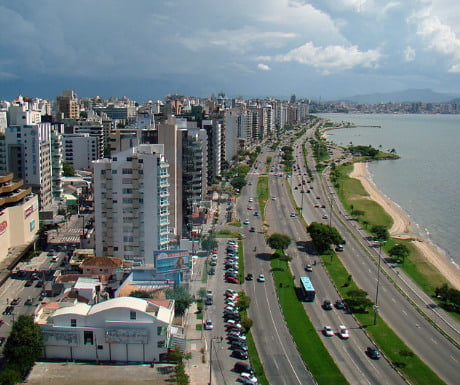 Here are the winners and losers on each list:
Friendliest
1. Florianopolis, Brazil 2. Thimphu, Bhutan 3. Queenstown, New Zealand 4. Charleston, South Carolina 5. Paro, Bhutan 6. Margaret River,
Australia
7. Mandalay, Burma 8. Kilkenny,
Ireland
9. Ubud, Bali, Indonesia 10. Chiang Mai, Thailand
Unfriendliest
1. Newark, New Jersey 2. Islamabad, Pakistan 3. Oakland,
California
4. Luanda, Angola 5. Kuwait City, Kuwait 6. Lome, Togo 7. New Haven, Connecticut 8. Detroit, Michigan 9. Atlantic City, New Jersey 10. Tangier,
Morocco
Are there any surprises, would you say?  Some cities that don't deserve to be in either list, or some that you feel have been omitted?  Let us know in the comments!
Did you enjoy this article?
Receive similar content direct to your inbox.