Some people will go to the ends of the earth for a bit of adventure! Although still considered somewhat off the beaten track, the polar regions and surrounding areas are fast becoming bucket list contenders for many travellers. And if travelling to these destinations wasn't enough of a luxury in itself, there is plenty to do once you arrive. Here is a list of the top activities in the extremes:
Mountaineering in South Georgia
Walk in the footsteps of Shackleton, Crean and Worsley by hiking and climbing in South Georgia. The more experience you have then the greater the possibilities to explore a part of the world that is as untouched by humans as is possible these days. It is also possible to take part in this activity in Antarctica.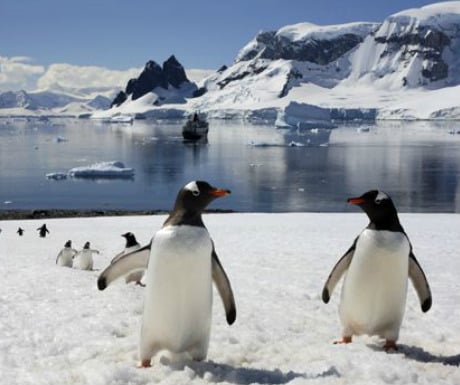 Kayaking in Antarctica
Negotiate drifting ice and get closer to the action with a kayak in Antarctica. This is the best and most peaceful way to be in the company of the area's resident seal and whale populations, observing them in their natural environment. Taking to the water requires only a little previous experience and you will be accompanied by a trained guide who will stay with the group throughout the activity.
Staying on a ship frozen in to pack ice in the Arctic
60 km northeast of Longyearbyen in the Tempelfjorden, sits the Ship in the Ice. As the name suggests, a ship frozen in Arctic waters is available for overnight stays. Surprisingly, the ship offers a number of modern comforts including beds, hot and cold water, shower, toilet and a power supply, as well as freshly prepared meals by the ship's chef. Those who wish to spend a night here can do so between February and May, and transfer to this ship is either by dog sled or snowmobile.
Diving in polar waters
Despite the sea temperature it is possible to dive in polar waters, however, participants must be advanced divers and experienced in dry suit and cold water diving in order to take part. The majestic blue hues of the ice and varied marine life make diving here an experience unlike any other; you can expect to see sea butterflies, starfish, jelly fish, Arctic fish and kelp walls to name a few. There may even be an opportunity to dive with seals.
Snowshoeing in the Arctic
Snowshoeing is an activity that attracts novice and experienced, young and old alike. With no experience necessary and little risk of injury, participants strap on a pair of snow shoes and hike across crisp white landscapes.
Considered the fastest growing winter sport, snowshoeing can be undertaken in various locations around the globe, but by far the most spectacular and memorable is the Arctic or Antarctica. All the equipment needed to take part will be provided by your cruise and hikes can last anything up to two hours.
Ski to the South Pole
Perhaps to the extreme end of the spectrum for many, but for others it will be something they never imagined possible. Spend days crossing the pristine white of the Antarctic continent with professional expedition leaders who have worked with people like Ranulph Fiennes, who will ensure you enjoy every freezing cold minute of it!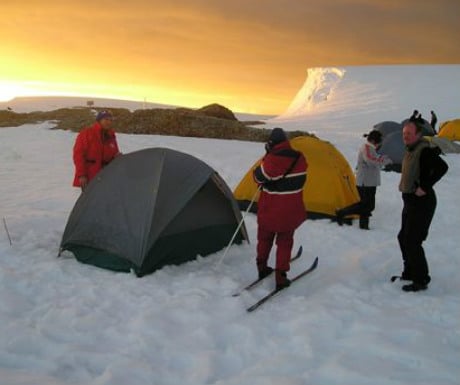 Craig Burkinshaw is a Founder Director of Audley Travel.
If you would like to be a guest blogger on A Luxury Travel Blog in order to raise your profile, please contact us.