A new luxury micro- and mini-bikini brand from Barcelona: BE YOU MINI
Born in
Barcelona
in 2013, as a the result of a long family tradition of custom tailoring,
BE YOU MINI
is a new, luxury, micro- and mini-bikini brand distinguished by its minimalism, luxury and exclusivity. It is not only elegance and minimalism, it's a range of new sensations for women. Feeling confident and sexy is what the brand looks for. With an assortment of bikini tops and bottoms all designed and produced in Barcelona with fit, comfort, love and luxury in mind, BE YOU MINI offers a new bathing style for bold, modern, sophisticated, stylish and self-confident women.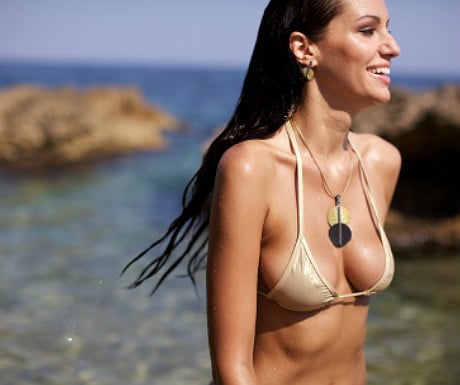 You will find some great details in their collection. First of all, all their bikinis are lined and shipped in a very cool bag; secondly, in each bikini you will find sheaths which cover each end of the strings and finally, each bikini is uniquely numbered. Apart from these details, perhaps the most special idea is their bikini lingerie. Even though they look like underwear because of their colour and tact, they also make for fantastic swimwear.
These micro- and mini-bikinis make a great choice for days in the sun, wherever your luxury travels make take you.
Did you enjoy this article?
Receive similar content direct to your inbox.