By
Paul Johnson
on Aug 31, 2013 in
Accommodation
,
Europe
,
Going Out
,
Hotels
,
Italy
,
Regions
,
Restaurants
,
Spas & Pampering
,
Speciality Travel
,
Western Europe
Have you considered Italy for your next luxury trip away? The country saw a flurry of luxury hotel openings last Summer, with three new five star hotels opening in quick succession – one on the Adriatic Riviera, another on the island of Capri and a third on Lake Vico, Lazio. Here's a quick summary of what to look out for:
Grand Hotel Leonardo da Vinci in Cesenatico
The Grand Hotel Leonardo da Vinci opened in Cesenatico on the Adriatic Riviera. Leonardo da Vinci, built on the ruins of Cologna Veronese dating back to the late 1800s, is situated along the sea and overlooking the famous harbour designed by Leonardo da Vinci. The hotel offers elegantly appointed rooms and suites, gourmet restaurant, indoor swimming pool, private beach and beach restaurant and a spa.
Hotel chain Melia opened a new hotel this summer in Anacapri on the island of Capri, only 15 minutes away from the famous Piazzetta. The Hotel has 19 rooms and suites (adults only), the Marea Restaurant serving Mediterranean cuisine located in a lemon grove, outdoor swimming pool, wellness centre and meeting spaces.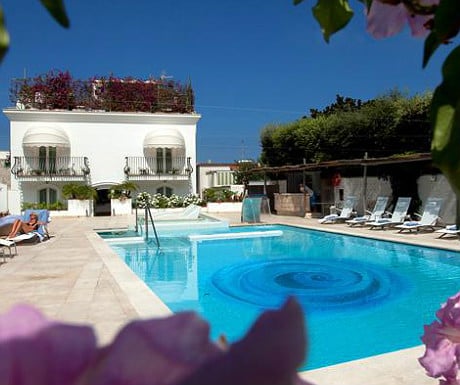 Netis Gourmet & Spa on Lake Vico in Lazio
The Netis Hotel Gourmet & Spa was built on the golden shores of Lake Vico which is surrounded by a natural reserve, an area of about 3,200 hectares. The nearest city is the beautiful medieval city of Viberbo, but Romeis also easily reached by car or train. The hotel offers 21 bedrooms all with ample internal and exterior spaces overlooking the lake. The hotel also offers a gourmet restaurant, La Scilla, a spa and meeting rooms.