The Lake District – one of the most depressing landscapes in Europe?
"One of the most depressing landscapes in Europe" has been the description used to describe my home this week, in
an article written in The Guardian newspaper
 by George Monbiot. As someone who is proud of where I live, I therefore feel the need to speak out! Whilst whether the Lake District deserves World Heritage status remains to be seen, I think anyone who is familiar with the area will know that such a statement is utter nonsense.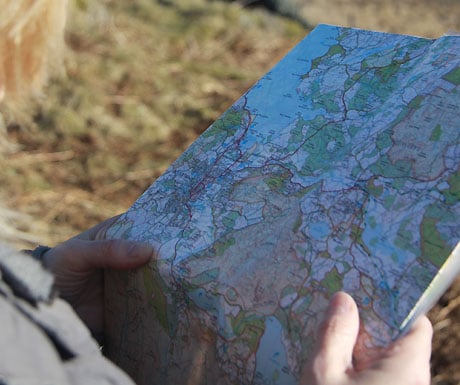 Monbiot's arguments seem to focus on the landscape being over-grazed by sheep, making it bare and resulting in "a wildlife desert". If he ever visited, I can only assume he did so with his eyes half-closed.  Wildlife is plentiful in the Lakes if – as is usually necessary when it comes to spotting things in the wild – you are vigilant and keep your eyes peeled. The Lake District is also a sanctuary for the red squirrel where it is estimated they are around 140,000 in number. Furthermore, the landscape isn't as bare as he seems to suggest – we have plenty of woodlands here, too: Grizedale and Whinlatter Forests, for example, not to mention many smaller woods. Dodd Wood near Bassenthwaite is an excellent viewing point for ospreys which have been successfully re-introduced to the area. Monbiot also needs to recognise that it's a working community here – some of us work in tourism, others farm sheep and so on.  In fact, sheep have been farmed here since Roman times. Whatever their environmental impact, I'm sure there must be bigger fish to fry. The Lake District is a landscape that, rather than be depressing, has inspired many of the country's greatest artists and writers – the likes of William Wordsworth, Beatrix Potter and John Ruskin. It's an area that attracts nearly 15 million visitors a year so it's rather strange, don't you think, that so many people choose to visit this place, given that it's "one of the most depressing landscapes in Europe"?! Have a look at the pictures and let me know whether you feel sorry for me living in such an awful place…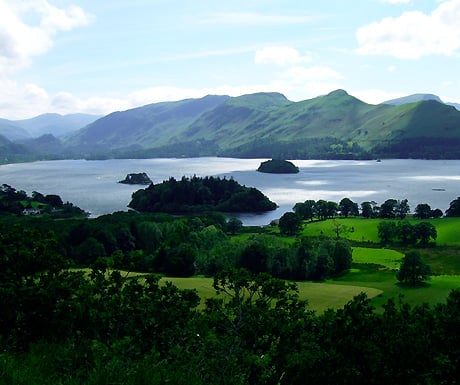 And last but by means no least… here's one especially for you, Monbiot…
Did you enjoy this article?
Receive similar content direct to your inbox.