Interview with Andre Ramayadi, Owner of Bali Home Paradise
Andre Ramayadi was born in Denpasar, Bali, and began his career in a very young age. He is now 35 years old with a son, and is a managing director as well as the owner of
Bali Home Paradise
, one of the top luxury villa sites for rent providers in Bali. Helping guests to find their most suitable villas and offering Bali hospitality to world-class visitors is his passion. He has years of experience in hospitality since 2000, having begun by being a trainee in
Melia Hotel Bali
before starting to manage villas in 2008. Bali Home Paradise was begun in 2009.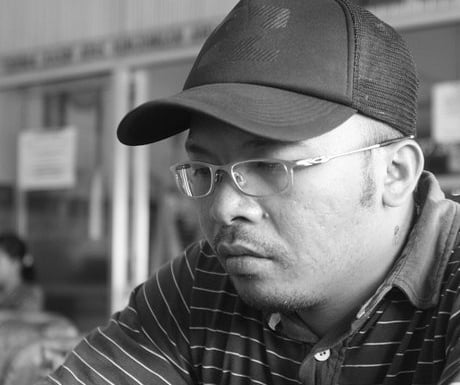 Bali Home Paradise is a self-run project of his, managing luxurious Bali villas for rent scattered across many areas of Bali, including Seminyak, Ubud, Canggu and other popular destinations. This project was then developed as time went by, in line with the rapid development of Bali. What is it that you do exactly?
A typical day for me starts with a morning coffee, a routine I never leave. Then the work begins with me checking emails, seeing what is going on with Bali Home Paradise, talking to my best clients, giving advice as a consultant, and grabbing some testimonials about Bali villas available for rent on the site so that I know which parts I should improve on. I'm very lucky to be blessed by God, to be able to run this business well, with great people around me, great clients and a great universe supporting me. Also I'm grateful to have flexible time running this business. I don't have to stay in the office from 9 until 5 every day; instead, I can check emails from any place I wish, work while doing something I love, checking the villa staff, equipment and services.
What do you enjoy most about what you do?
I love working with and meeting new people around the world. Experiencing different languages, different people and different cultures is something I do every day and that makes me feel so alive. I'm really proud to be a part of a Bali hospitality offered for international tourists. Also I have flexible time to arrange anything I want to do. I can work today, and I can jump into an international festival tomorrow. I can be so hectic today, and I can set a perfect vacation the next day. Offering the most adorable moments in Bali by providing luxurious Bali villas is the thing I enjoy the most. Serving to the best of my ability is my passion.
What would you say are the 3 best places you've ever stayed?
Villa East Indies Bali – Bali offers something magical and at Villa East Indies Bali I enjoyed an incredible stay. The villa is flawlessly modern in its design, showing luxury in every corner. This is a typical and excellent villa in Bali, and I got a full vacation package that I've not experienced elsewhere. When the day begins, a cup of tea is ready on the table, breakfast is ready, and all I needed to do was enjoy every second I was there. The villa serves the most delicious food on earth, as it has a professional chef on stand-by. The villa is located in the most fashionable area in Bali, and there are so many things to do here. You won't run out of activities if staying in this villa. Villa Oost Indies Seminyak – The collaboration between the cheerful Seminyak and the calm ambience brings me to my second favorite place I've ever stayed. Whenever I needed to have a relaxed morning, I would just do my things at the villa, and have a cup of coffee while looking at the paddy fields right in front. Seeing a wide green paddy field lit up by the golden shining light gave me a lift. It's like magic! The villa's design is very elegant and the facilities are sophisticated. For a more colorful moment, I would just walk out of the villa, find some cafes, and other places to hang out such as restaurants, boutiques, nightclubs and more. Isle East Indies at Thousand Island – One of my favorite isles on earth is simply the Isle East Indies at Thousand Islands. The beauty offered by the surrounding area is really breathtaking; the clear water of the sea basks in tropical golden sunlight while the wind breezes and touches the surface of the bright sea. Coconut trees were dancing, morning birds were twittering, and the nature seemed to move at the same time. It's a place where you want to be there every day, every minute, every second… well, forever! The calming effect soothed me greatly and I adored the stunning nature.
What's been your most memorable dining experience to date?
It was during the early days of starting this business. There are many to remember, as I still hadn't got used to being directly involved with accompanying western clients. We were in the most famous and the most costly restaurant in Seminyak. My client ordered some strange food and beverage for dinner and, as the one who should offer outgoingness and convenience, I needed to also have everything the client ate and drank. And that was the weirdest taste of appetizer, main course and dessert I've ever taken. I don't know why it came as the most costly also. I really didn't want to have the same dishes next time! That was ridiculous.
Have you rubbed shoulders with the rich and famous, either through your work or your travels?
I have had some encounters with some Indonesian public figures. I was at the same location as Tamara Bleszynski, a famous and pretty Indonesian actress, when attending my colleague's new villa opening. And just a few days ago I happened to see Bob Sadino, one of the Indonesia's most successful entrepreneurs, right in front of me at the villa.
What currently ranks highest on your travel wish list?
Maldives! I've been dreaming about the Maldives a lot recently. I read a lot about the island and everything I read sounds like it's worth visiting. I have got a client from this renowned place, and he has told me a great deal about the shimmering sand, the incredible water, the surroundings, the atmosphere… everything. Maldives will be my next destination.
Thank you for taking part in our interview, Andre. Do please come back and tell us about your Maldives experiences once you've made that trip.
If you would like to be interviewed on A Luxury Travel Blog in order to raise your profile, please contact us.
Did you enjoy this article?
Receive similar content direct to your inbox.