Even as Autumn officially gets underway, the cities of Southern California will still have their fair share of visitors intent on making summer last forever.  San Diego will be no different, with bikini-weather still in full swing and the city's laidback beach attitude so prevalent among the locals.  Summer might as well be year-round as the weather is often perfect for outdoor activities, in or along the coast.  If planning a visit to America's Finest City, it's always helpful to keep a few casual cafés in mind – places that are beautifully located, memorable and reputable among native San Diegans will make for some easy dining solutions that round out your busy itinerary: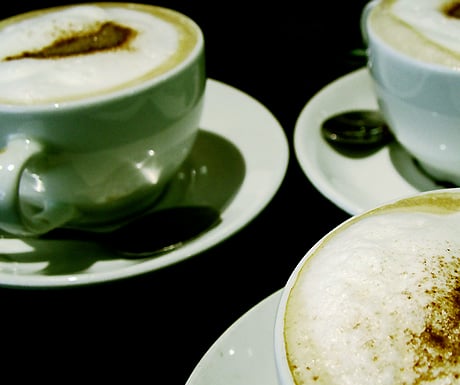 A picturesque mainstay in San Diego's Pacific Beach neighborhood, Café 976 is a 1920s beach house-turned-café.  With patio decks and an outdoor garden, the establishment is perfect for sitting down to refreshments as if one was in their own backyard. Birds flit happily through the garden trellises and many a family pet are seen lounging tableside while brunch is ordered. It's not uncommon to see bicycle cruisers and surfboards leaning against the patio rails as the beach and boardwalk are only a stone's throw a way. Be sure to try the Yerba-Mate Latte or the Mykonos Egg Steamer, both are delicious starters to a day at the beach!
Conveniently located in downtown San Diego's East Village, Café Chloe marries Parisienne style elegance with urban dining. Its French-inspired cuisine, European spirits and curated novelties of locally-made jewelry, grocery items and hard-to-find imports make the café a favorite among locals. Come early and enjoy the Croquet Madame in the sunny dining room or make an evening sport out of people watching from the sidewalk patio. Chic yet relaxed is the ambience here, making Café Chloe a wonderful stop for romantic, little interludes before a night on the town!
Since its inception in 1991, the Living Room Coffeehouse has grown from its original location in the San Diego State University area to five locations all around the county. The La Jolla coffeehouse is a longtime favorite, especially because of its proximity to the ocean. Chockfull of charmingly mismatched furniture, finding a cozy armchair in which to settle would not be difficult. There's plenty to take in: paintings from local artists adorn the walls and a view of the Pacific thanks to an entire wall of windows. Treat yourself to paninis or pastries, coffee or smoothies and revel in the ambience of general familiarity. It is the Living Room, after all, an eclectic reprieve for the well-worn traveler.
Grace Yco is the Digital Marketing Manager at ViX Paula Hermanny.
If you would like to be a guest blogger on A Luxury Travel Blog in order to raise your profile, please contact us.