New York state: one of the best regions in the US for fine dining and creative cooking
New York state
continues to be recognised as one of the best regions for fine dining, award-winning wine and creative cooking in the
USA
. Home to the famous 'Culinary Institute of America', which is noted as the world's premier culinary college, the State offers food fans a chance to experience America's passion for cooking. With a vibrant cuisine scene emanating from
New York City
; this love of food and wine and all things epicurean can be tasted and sipped around the entire State. Head beyond the city limits to discover abundant vineyards, micro-breweries, organic restaurants and unique and fresh 'farm to table' produce. We have put together a 'Top of the Hops and Fabulous Food Guide' to the greatest foodie and wine tasting experiences on offer:
Seneca Wine Trail
(Finger Lakes region): Winning TripAdvisor's Certificate of Excellence this year, this wonderful wine trail loops around the sapphire waters of Seneca Lake. Discover the history, beauty and production of world-class wines such as Riesling, Chardonnay and Pinot Noir. The trail in its entirety includes 34 wineries, a distillery, two breweries and a meadary.
Farm-to-table Fare
(Hudson Valley): Savour the delicious food found in this famous farm-to-table region, with a few days tasting your way around the Hudson Valley. Take a jaunt across the river for the freshest of the fresh at the year round Troy Waterfront Farmers Market on the banks of the Hudson. Over 50 local farmers and food producers come together to provide the region with their homegrown bounty.
Culinary Institute of America
(Hudson Valley): Established in 1946, it has produced some of today's most renowned chefs. Besides world-famous training the campus also houses five restaurants, all open to the public where budding chefs hone their skills.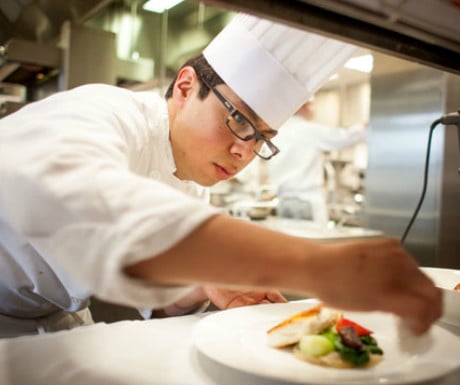 Brotherhood Winery
(Catskills region): Billing itself as America's oldest continuously operating winery, dating from 1839. The winery offers a tour, which includes one of the country's largest underground wine cellars, as well as plenty of wine tasting.
Anchor Bar
(Greater Niagara): Established in 1935, Anchor Bar is the home of the original Buffalo wing: deep-fried chicken wings tossed in cayenne pepper sauce and served with blue cheese. First served in the restaurant in 1964, it has since become a classic American speciality.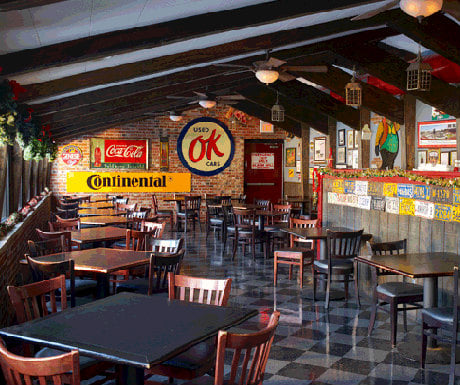 Fly Creek Cider Mill & Orchards
(Central Leatherstocking): This historic, water-powered cider mill offers daily tastings of more than 40 speciality foods (including fresh fudge, aged cheddar cheese and salsa) as well as apple wines and hard ciders).
Did you enjoy this article?
Receive similar content direct to your inbox.