4 tried and tested travel accessories from my latest trip
My most recent trip was to
Sheen Falls Lodge
on the outskirts of Kenmare, County Kerry, south-west
Ireland
– perhaps surprising given my proximity, this was in fact my first time in Ireland, but it definitely won't be my last.  We had some great experiences and it was an opportunity to try out a few new gadgets at the same time.
Sony DSC-WX300
My DSLR gave up on me a little during a recent trip to Nepal and
India
, due to a auto-focus malfunction and possibly further complicated by the humidity. With this being repaired, I tried out the
Sony DSC-WX300
compact camera. I'd decided that I ought to have something like this as a back-up, plus thought it would be handy for certain scenarios (eg. so that I can be a bit more discrete when photographing food in a restaurant!).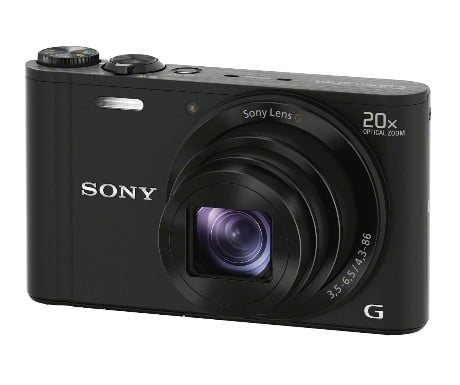 As for its performance?  I was suitably impressed. The colours are good and the zoom capability isn't bad either. (Check out
the picture I took of a sea eagle pictured high in the treetops
.) A few features that I particularly appreciated were its compactness, its ease of use and how simple it is to take some really stunning panoramic shots by simply panning sideways with the camera.
32GB Patriot EP Pro SDHC memory card
With a new camera, I also needed a new card and this one from
Patriot Memory
was perfect for the job. They're known for their performance and reliability and these cards are quite something, with read speeds of up to 90MB/s. Of course, the actual speed will vary from one device to another, but this gives some indication of its capability.
16GB Kanguru Defender DualTrust™ USB stick
I'm always a little bit paranoid about losing photographs when travelling. From the moment I've taken them off the camera, I'm feeling vulnerable, even though they are on my machine and backed up, it's nice to have a bit more peace of mind, just in case. So this 16GB
Kanguru
Defender DualTrust™ USB stick was just the ticket.
The added advantage of this particular hardware encrypted device is a Secure Virtual WorkSpace™ that can be used on any PC anywhere, allowing you to have a secure online browsing environment wherever you may be travelling, regardless of the host computer's operating system. This prevents malware, spyware and viruses from capturing any data when you're online.
Sun Scout
If you enjoy photography, then this is an app you'll want to download.  We all know that some of the best photographic opportunities come at either end of the day – more specifically, at dawn and dusk.  But having any idea what time the sun rises or sets in a country that you have maybe just arrived in, isn't always easy.  With
Sun Scout
, it's no longer a problem. You simply hold up your device and can see where the sun is at different times of the day.
What's more, because you see this as an overlay on your device's camera, you can not only see when the sun rises and sets relative to the horizon, but also in relation to items in your view, such as buildings, landmarks, vegetation, etc. allowing you to see 
precisely
 when the sun will emerge or disappear relative to where you are. There are lots of sunrise/sunset apps out there, but this one excels for its simplicity and ease of use.
Did you enjoy this article?
Receive similar content direct to your inbox.