Travelling is now simpler than ever thanks to the power of smart devices and social media. Nowadays any morsel of information you could possibly require is accessible through the touch of a button (well, buttons are sort of obsolete now, but you get the idea). Not only is this inspiring more people to travel, but it's encouraging them to go further than they've ever been before. We've made a list of the top apps for the discerning traveller, ensuring you're prepared for your next journey into the unknown.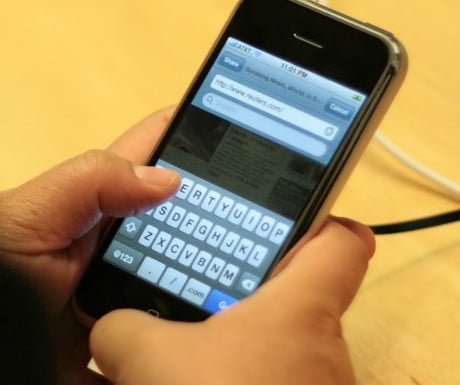 Sunscreen
Never again will you have to worry about looking like a poached lobster with this handy app. The app detects the UVI rating of wherever you are in the world and lets you know when your tan needs topping up. Simply let the app know what your skin type is and what SPF you're using and then sit back, relax, and safely enjoy the sun's rays. This app is also extremely useful if you are travelling with little ones!
JetLag Genie
There's nothing more frustrating than suffering from jetlag when you first arrive at your destination. That's why this app is truly marvellous. JetLag Genie will help tailor your sleeping pattern whilst you're travelling, gradually alleviating any jetlag symptoms. Simply input your travel itinerary and the app will come back with a personalised sleeping schedule, with custom alarm tones to gently rouse you in the mornings.
Word Lens
Here's where the wonders of technology really comes into a league of its own. Using your phone's camera, the Word Lens app is able to translate foreign text, meaning you'll never have trouble deciphering the local lingo. It can be stressful trying to navigate your way around an unknown city, especially when you don't speak the native language, but we're sure this app will alleviate any fears you may have. Although the app itself is free, you will have to purchase the various language packs which can be a bit pricey but are well worth it.
FlightTrack
Track thousands of international flights with this extremely handy app. Whether you're checking to see if your flight is on time or anticipating the arrival of a loved one, FlightTrack will ensure you're kept up to date. Check anything from cloud formations to wind speed, factors which may impact upon your journey. No more arbitrary waits in the airport for you anymore!
PackingPro
Before you can even begin your adventure, you need to pack for it! The Packing Pro app allows you to create lists from scratch of things you may or may not need to take abroad with you; there is also a selection of preset lists for you to make use of, ensuring you never leave anything essential behind. Every member of your family can use this app too, composing their own separate lists: no more left behind bottles of suntan lotion means no more stress.
Matthew Coe is Online Marketing Manager for Wanderforth.
If you would like to be a guest blogger on A Luxury Travel Blog in order to raise your profile, please contact us.