South Africa safaris have long been known as some of the most luxurious in the world – the lodges are chic, modern and glamorous. The safaris aren't quite as wild as those in East Africa and Botswana but thanks to the rand gbp exchange rate they are now not only half the price of safaris in the rest of Africa, but are also extremely luxurious. There are still some wild areas of South Africa and the game viewing there is absolutely second to none.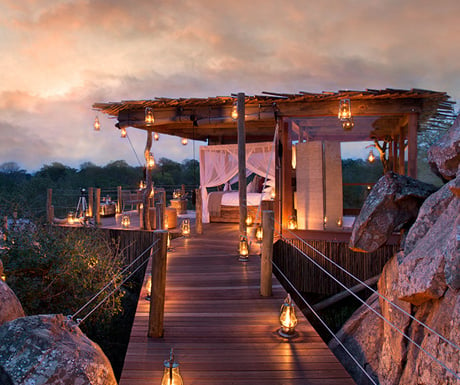 South Africa is also famous for it's exquisite food, so you can rest assured that you will have London restaurant standard food throughout, including some exquisite home grown wines. Although the safaris in East Africa and South Africa are very different, there is certainly a market for both. No one can deny that being very spoilt whilst enjoying some fabulous game viewing is a wonderful experience. You don't have to rough it to really enjoy a 'proper' safari. Many of the top lodges in South Africa also employ the best guides, so your game viewing is incredibly in depth, and the knowledge you come home with is unrivalled.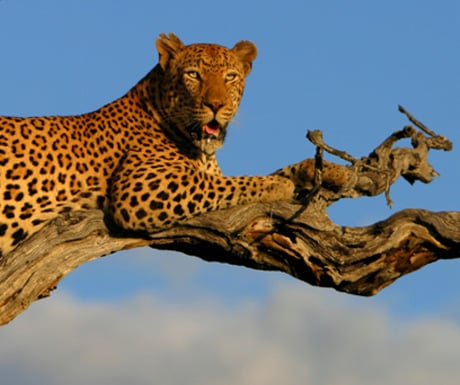 Many of the top South African lodges are also based in areas which are absolutely teeming with game, it is literally non stop from one day to the next, and is particularly good for big cats, and the elusive leopard. The leopard here are used to vehicles which means you can usually spend a few quiet moments relaxing in the company of one of the world's shyest cats.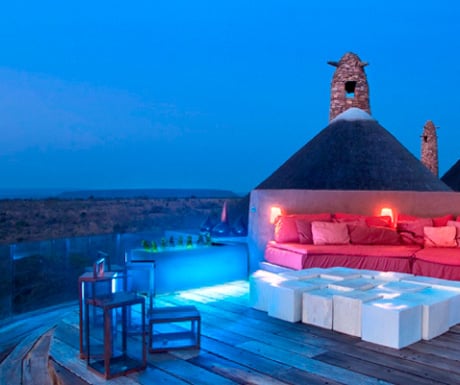 Many of the lodges also support research and conservation projects, so whilst staying in your ultra luxurious lodge or camp you can also enjoy days spent with the researchers and conservationists who are actually making a difference. If you're lucky you might be able to help collar a lion, or track wild dog. The options are endless in the safari areas of South Africa, and the conservationists are only too happy to share their knowledge and projects with you.
To keep at the top of your game in the luxury South African safari industry you have to constantly update, renew and replenish your lodge, resulting in South Africa boasting some of Africa's most luxurious lodges, which are constantly being refurbished and are becoming even more spoiling, when one thought it wasn't possible.
Rose Hipwood is Managing Director of Africa Rose Travel Ltd.